Destiny 2 Forsaken: 8 Things to Know Today
The Destiny 2 Forsaken expansion is finally here alongside a new Annual Pass. This is what you need to know about Forsaken, and the other new Destiny 2 content.
Destiny 2 Forsaken is a new Destiny 2 DLC that brings a western vibe to the game and it's coming alongside an Annual Pass option on September 4th. there are still many things under wraps, and that you'll learn as the game expansion arrives, but we are here to help you fill in the details and learn more about the Destiny 2: Forsaken release date.
The Destiny 2: Forsaken DLC arrives in September, but with the Destiny 2: Forsaken Annual Pass you can lock in new rewards and content that will arrive over the next year with three releases running through August 31, 2019.
Read: Which Destiny 2 Forsaken Edition to Buy
Here is what you need to know about the different editions, release information, videos deals and everything we know about the Destiny 2: Forsaken Exotics.
Destiny 2 Forsaken Release Date & Time
The Destiny 2 Forsaken release date is September 4th on PS4 and Xbox One. This comes after Labor Day weekend, and there is no way you can play it early while you have downtime for the extended weekend in the U.S.
This is a mid-day release, as you will be able to start playing at 1 PM Eastern, 10 AM Pacific on Tuesday. You can play Gambit early starting on September 1st if you pre-order Forsaken on your console. This is a new PVP/PVe hybrid mode that is tied into Forsaken.
The Destiny 2 servers will go down on September 4th at 7 AM Pacific, 10 AM Eastern to prepare for the new content. Hopefully the downtime doesn't last past 1 PM Eastern.
The Last Wish raid will not go live immediately. Players can level up to prepare for it, instead of diving right in. You can play the Last Wish on September 14th at 10 AM Pacific, 1 PM Eastern.
Destiny 2 Forsaken Price
You can buy the Destiny 2 Forsaken DLC for $39.99 and get a lot of content, but you can also spend up to $80 on Forsaken, or more if you need to get Destiny 2 and the Expansions that are required. The base version of Forsaken includes;
The all-new story where you hunt down 8 Barons and their crew
The Tangled Shore
The Dreaming City
Gambit
New Strikes and a new Raid
New Powers
9 new Supers
New Exotic Weapons, Armor and Gear
That's the base Forsaken Content that you get if you buy the $39.99 version of the DLC. You can also buy a $69.99 version that includes the Annual Pass. This adds in content and rewards in three packs in Winter 2018, SPring 209 and Summer 2019.
Finally, you can spend $79.99 on the Destiny 2 Forsaken Digital Deluxe Edition that includes everything above and The Awoken Legend Set with a load of gear and medallions.
What You Need to Play Destiny 2: Forsaken
Even though you can spend up to $80 on the Destiny 2 Forsaken DLC and Annual Pass, this is not a standalone game. You need to own the following items in order to play the Forsaken DLC;
Destiny 2 Game
Destiny 2 Expansion I
Destiny 2 Expansion II
If you don't already have these, you can buy the Legendary Collection which includes the base game, both expansions and Forsaken. The Forsaken Complete Collection includes all of that and the Annual Pass as well as The Awoken Legend set. The Legendary Collection is $59.99 and the complete collection is $99.99.
Destiny 2 Forsaken Editions
There are three main Destiny 2: Forsaken editions that you can buy. You can also buy two editions that include the base game and first two expansions. The version you decide to buy will depend on what you need and want, including if you want the Annual Pass that includes three more releases over the next year.
Forsaken Standard Edition – $39.99
Forsaken + Annual Pass – $69.99
Forsaken Digital Deluxe Edition – $79.99
Most players will want to explore the first and second options. the main difference is if you want the Annual Pass or not. Unless you want The Awoken Legend Set to get a character boost out of the gate.
Destiny 2 Forsaken Trailer
You need to watch the new Forsaken Launch trailer if you want to get psyched for the game. It's a must see for anyone that is planning to play this new expansion.
Destiny 2 Forsaken Pre-Order Bonus
There is a reason to pre-order other than playing Gambit early during Labor Day weekend. That's the Cayde's Exotic Stash pre-order bonus.
Ace of Spades Last Hand Exotic Ornament
Queen of Hearts Exotic Ship
Standoff Exotic Emote
Shades of Cayde-6 Armor Shaders
If you pre-order on your console you get these items when the Forsaken experience arrives on September 4th.
Destiny 2 Forsaken Exotics
While not officially revealed, there is a lot of information we know about the Destiny 2 Forsaken Exotics. On reddit user, u/ninth_reddit_account reveals a load o Forsaken Exotics. These include new exotic weapons and exotic armour.
| Name | Perk | Type |
| --- | --- | --- |
| Cerberus+1 | Four-Headed Dog: Shoots erratic bullets from all gun barrels at the same time. | Kinetic Auto Rifle |
| Wish-ender | Queen's Wrath: While aiming down sights with a fully-drawn bow, enemies behind walls are highlighted. | Kinetic Bow |
| Trinity Ghoul | Split Electron: Fires an arrow that splits when released. Aiming down sights and fully drawing the bow both decrease the spread. | Energy Bow, Arc |
| One Thousand Voices | Ahamkara's Eye: Charging this weapon unleashes a giant continous beam of death. | Power Fusion Rifle, Solar |
| Malfeasance | Explosive Shadow: Shoot tainted slugs that burrow into the enemy. Stacking enough slugs causes them all to explode. | Kinetic Hand Cannon |
| Ace of Spades | Memento Mori: Reloading after a kill loads magazine with a few extra-damage bullets. Grants radar while aiming down sights. | Kinetic Hand Cannon |
| The Queenbreaker | Wire Rifle: Fires a long-range precision Arc bolt that blinds enemies on hit. | Power Linear Fusion Rifle, Arc |
| Two-Tailed Fox | Twintails: Shoots two rockets, one Void and one Solar, that can track onto the same target. | Power Rocket Launcher, Void |
| The Chaperone | Precision Slug: Fires a single-slug precision round. | Exotic Shotgun |
| Lord of Wolves | Shrapnel Launcher: Fires a powerful short-range burst of Solar damage. | Exotic Shotgun, Solar |
| Black Talon | Crow's Wings: Press , to fire off a projectile cross combo. | Sword, Void |
| Wavesplitter | Harmonic Laser: Laser damage has three power levels that oscillate while the trigger is held down. | Energy Trace Rifle, Void |
| | | |
| --- | --- | --- |
| Chromatic Fire | Crystalline Transistor: Precision kills with your Kinetic weapon create an explosion in the element of your equipped subclass. | Warlock Chest Armor |
| Phoenix Protocol | Battle-Hearth: Kills and assists you make while standing in your Well of Radiance return Super energy. | Warlock Chest Armor |
| Heart of Inmost Light | Overflowing Light: Using a grenade, melee, or Barricade ability empowers you, granting increased damage and resistance. While empowered, the next ability you use has faster regen. | Titan Chest Armor |
| Gwisin Vest | Roving Assassin: Each Spectral Blades kill you make before going into stealth will restore more of your Super energy. | Hunter Chest Armor |
| The Sixth Coyote | Double Dodge: Gain a second dodge charge. | Hunter Chest Armor |
| Contraverse Hold | Chaotic Exchanger: Charging your grenade with Chaos Accelerant, Consume, or Radioactive will give damage resist. Charged grenade hits return a random amount of grenade energy. | Warlock Gauntlets |
| Ursa Furiosa | Ursine Guard: Move faster while guarding when Sentinel Shield is active. Guarded damage converts to Super energy when the Super ends. | Titan Gauntlets |
| Oathkeeper | Adamantine Brace: Bows charge faster, and charges can be held indefinitely. | Hunter Gauntlets |
| Shards of Galanor | Sharp Edges: Hits and kills with Blade Barrage will return Super energy after the Super ends. | Hunter Gauntlets |
| One-Eyed Mask | Vengeance: Marks the enemy that dares to damage you. Track down and destroy your enemy for increased damage and overshield. | Titan Helmet |
| Geomag Stabilizers | Close Enough: When Chaos Reach Super energy is almost full, sprinting tops it off. Damaging enemies with Chaos Reach extends its duration. | Warlock Leg Armor |
| Antaeus Wards | Reflective Vents: Improved slide. Sliding reflects incoming projectiles. Reflecting projectiles grant Super energy. | Titan Leg Armor |
There will likely be more Forsaken exotics, this is just what was discovered while digging through the game files. Expect to see more once Forsaken is released and out on consoles.
Destiny 2 Forsaken Deals
There are no deals on The Forsaken itself. This is a digital release, so we typically will not see deals for several months, or longer. If you opt for Forsaken + Annual Pass, you save $5 off buying the annual pass as a standalone purchase later.
If you need to buy Destiny and the expansions, you can find deals on the Forsaken Legendary Collection at Best Buy where you get 20% off as a Gamers Club Unlocked member.
That's all you'll find for Destiny 2 Forsaken deals at this point. If you wait for Black Friday you may see some deals.
3 Reasons to Buy the Destiny 2 Annual Pass & 2 Reasons Not To
Buy The Destiny 2 Forsaken Annual Pass if You'll Play Destiny Another Year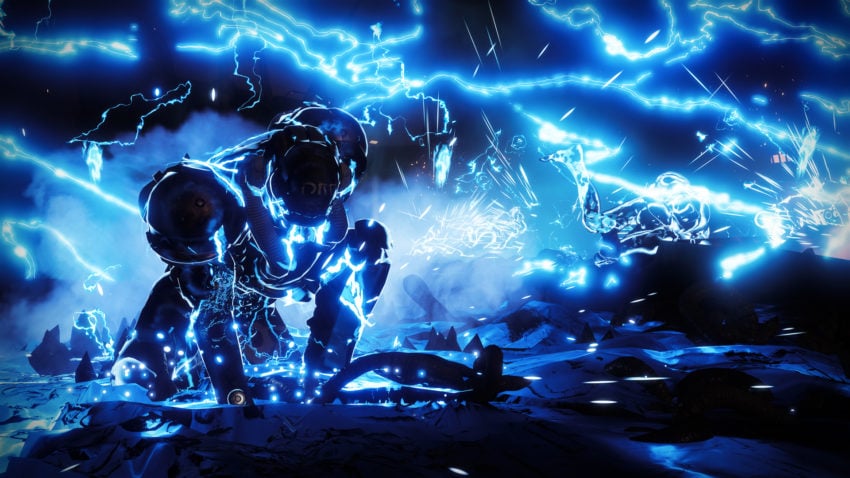 Are you a Destiny 2 player despite all the interest in Battle Royale games like PUBG, and the mass of new games coming in October? If Destiny 2 is still your main game, then you should invest the $30 and buy the Forsaken Annual Pass with the expansion.
We know the basics of what this brings to the game, and it's going to be essential to maintaining the Destiny 2 experience in Year 2. If you've already invested all of this time and money into Destiny 2 and plan to play it for another year despite Anthem coming out in the Spring, you should dive in and buy the Annual Pass.
You can buy the Annual Pass with Destiny 2 Forsaken, and it might even be worth getting the most expensive edition with extra character boosts to level up faster in Destiny 2 Year 2.