How to Take an ECG on the Apple Watch
This guide will show you how to take an ECG with the Apple Watch 4. This is a new feature with watchOS 5.1.2 that is only available on the Apple Watch Series 4, the newest model. It is simple to setup, and nice you know how to do it you can monitor your heart health every day without carrying anything extra or going to the doctor.
If you have an older Apple Watch, you will need to upgrade to the Apple Watch 4 to get this feature, but you can still turn on irregular heartbeat notifications that could alert you to AFib (atrial fibrillation).
You'll need to install iOS 12.1.1 on your iPhone and watchOS 5.1.2 on your Apple Watch and then you are ready to get started. Buy the Apple Watch 4 at Amazon, Best Buy or B&H Photo.
How to Take an ECG on the Apple Watch
The first time you do this, you will need to setup the process on your iPhone. After that initial process, you will be able to do it all from your Apple Watch. It takes about a minute to setup the ECG feature and another few seconds to set up the irregular heartbeat notifications. When you want to take an ECG on the Apple Watch, it takes just 30 seconds.
Press the Digital Crown on the Apple Watch
Tap on the Apple Watch ECG app.
Place your finger on the Digital Crown and wait until the ECG is complete.
The first time you do this, you will need to set up some options on your iPhone. This includes your birth date and if you've been diagnosed with AFib. The ECG results are stored on your iPhone in the Health app.
Open the Health App on your iPhone.
Scroll down to Heart on the Today or Health Data screens.
Tap on Electrocardiogram(ECG).
Now you can see your Sinus Rhythm.
On the ECG screen, you can tap on any individual ECG and then share it using the share icon in the upper right to send to anyone. You can also tap on Export a PDF for your Doctor to share a more detailed report easily.
65 Exciting Things You Can Do With the Apple Watch
Answer Calls on the Apple Watch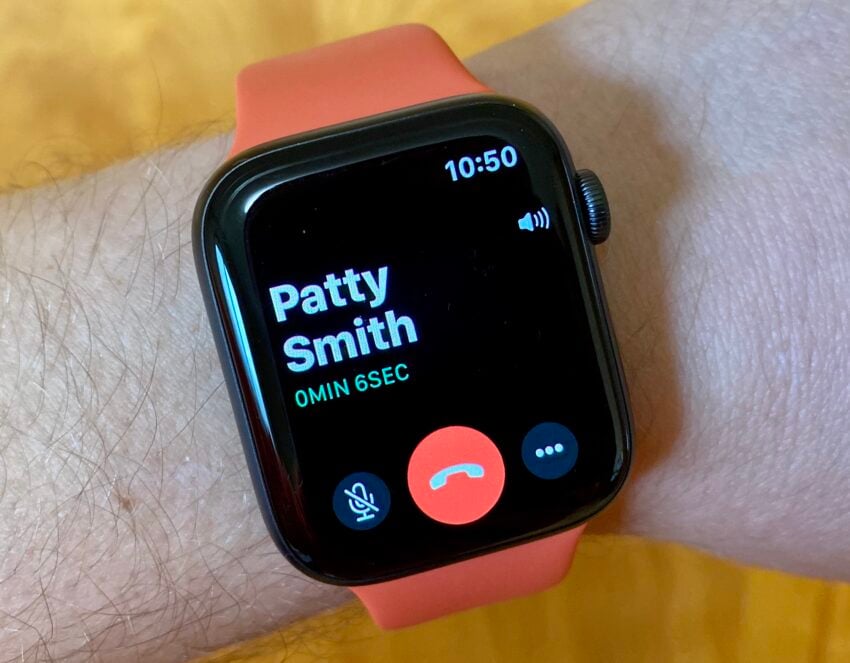 You can answer a call on your Apple Watch using it as a small Bluetooth speakerphone. You only want to use this for shorter calls because the audio quality isn't as good as when you are talking on speakerphone on your iPhone.
The Apple Watch only allows you to answer your calls on Speakerphone, so you won't want to use this all the time. It is very handy when you are working on a project or busy with your hands. Definitely be conscious of where you are taking calls. If you wouldn't talk on speakerphone, you shouldn't talk on your Apple Watch.
If you buy the new Apple Watch with LTE, you can even make calls on the Apple Watch without your iPhone nearby. This requires adding the watch to your plan for $10 a month. You cannot answer a FaceTime video call on the Apple Watch.

As an Amazon Associate I earn from qualifying purchases.