Mazda Apple CarPlay & Android Auto Upgrade Now Available on 2014 and Up
MAzda announced a $199 Android Auto and Apple CarPlay retrofit kit for Mazda vehicles from 2014 and up which allows you to bring your Mazda to a dealer and get a software and hardware upgrade that delivers one of our must have car features.
This upgrade is available for cars with Mazda Connect and it included a 2.1amp USB port that will charge your phone faster, an essential need if you are using power hungry apps like GPS for a long ride.
You will need to pay $199 for the parts and then you will need to pay for labor. This is likely around $200 according to reports, but will vary based on the vehicle. You can expect the installation to take about two hours.
The video below shows Apple CarPlay in the Mazda6, the first Mazda to arrive with the feature. It is now available on the 2019 CX-9 and CX-5.
While the car is in motion Mazda disables the touch screen, so you need to use the dial on the center console to navigate. We show you how this works in the video below.
While the $400 overall cost isn't cheap, this is a major upgrade in usability and it is something that should boost the overall resale appeal, if not the value, of your car.
If you like the looks of how this system works in Mazda vehicles, you can contact your local dealer to schedule an installation. There is a chance you may need to wait a short period while parts arrive at local dealers.
You Need These 10 Must Have Car Features: Find Out Why
Smart Cruise Control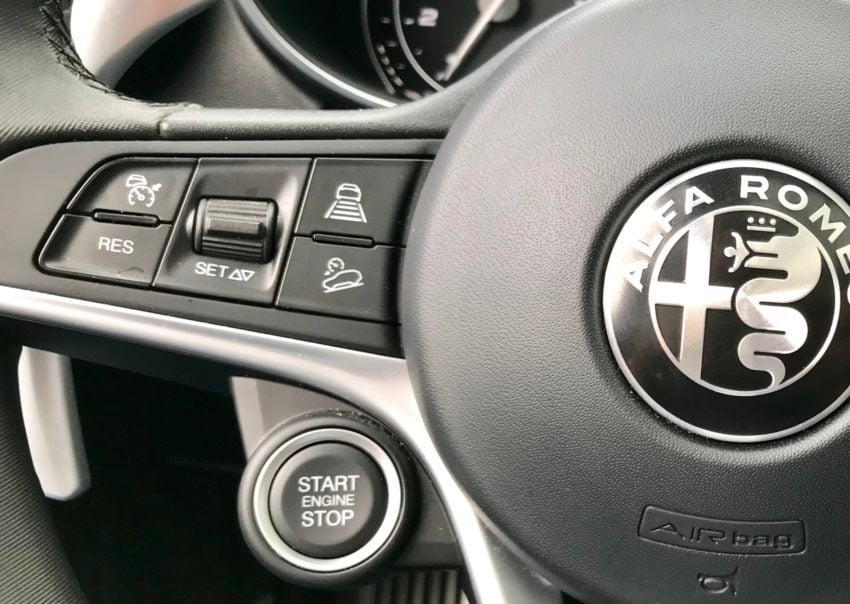 Do you hate constantly adjusting your cruise control, or giving up on cruise control because of traffic or due to a driver in front of you who keeps changing speed? You need a smart cruise control system.
Smart cruise control goes by many different names. You may see it listed as Radar Cruise, Adaptive Cruise or Intelligent Cruise control. Whatever it is called, it will allow you to set your cruise control and then stay with the flow of slower traffic.
Here's why we love it and why you need it. You get on the highway and set the cruise at 76 miles per hour. You also set the distance you want kept between you and the car in front of you. There are typically three or four settings so you can be close or keep a lot of space. Now you simply steer and your car will go 76 mile per hour when traffic allows it or there is no one in front of you. When someone is in front of you going 73 mph, the car automatically slows down to keep you the distance you choose from that car. This is indispensable in traffic and on long road trips.
Not all smart cruise control systems are the same. Some of work at all speeds, while others only work above a specific limit. Some systems can bring you to a complete stop in traffic and then restart without you needing to touch a pedal.
You can find adaptive cruise control on cars as cheap as $18,500 like the Toyota Corolla, and as an option on many cars below $30,000. Even on pricier cars you may need a higher trim level or special package to get this feature.

As an Amazon Associate I earn from qualifying purchases.