Galaxy S6 Oreo Update: 6 Reasons to Get Excited & 2 Not To
With Samsung's Android Oreo roll out starting to make significant progress we want to take you through some reasons why Galaxy S6 users should, and shouldn't, be feeling excited about a potential upgrade.
Samsung's Android Oreo roll out started off slowly, but the company is starting to make a big push as we push through the spring into the summer months.
The company's roll out is currently limited to the Galaxy S8 and the Galaxy Note 8, but it'll soon push out for other devices like the Galaxy S7 and Galaxy S7 Edge.
If we're lucky, the company will also upgrade older devices like the Galaxy S6, Galaxy S6 Edge, Galaxy S6 Edge+, and Galaxy S6 Active with Android 8.0 and its new Experience 9.0 interface.
The Galaxy S6 Oreo update's shown up in a leaked Android roadmap and on T-Mobile's website, but until Samsung itself confirms, a Galaxy S6 Oreo update is up in the air. In fact, most signs point to the company leaving the devices behind on Android Nougat.
Samsung typically keeps its devices upgraded with major software upgrades for two years before killing support and the Galaxy S6 and Galaxy S6 Edge are well past their second birthday.
If the Galaxy S6 gets Oreo, and that's a huge if at this point (things aren't looking good), the update probably won't be as robust as the software that's emerged for the Galaxy S8, Galaxy S7, or Galaxy Note 8. That said, we'd expect it to come with some useful features, enhancements, and fixes.
Today we want to go over some of these potential changes. These are based on the Oreo updates for the Galaxy S8 and Galaxy Note 8 and the way Samsung's handled software updates for older phones in the past.
We also want to take you through some potential disappointments that will help you set proper expectations as Samsung's Android Oreo roll out continues.
Better Security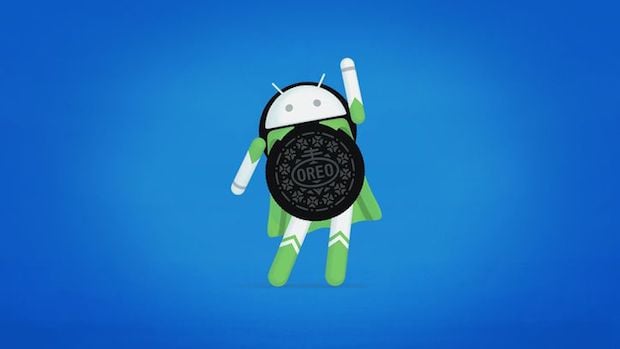 If Samsung decides to roll out Oreo to the Galaxy S6, Galaxy S6 Edge, Galaxy S6 Edge+, and Galaxy S6 Active, the update will come with enhanced security.
First off, Samsung's Oreo update comes with better security for Samsung Pay. Android Oreo also delivers some enhancements to Find My Mobile including the ability to remotely back up Secure Folder to Samsung Cloud when you lose your phone. It also allows you to lock up Samsung Pass using Find My Mobile.
If Samsung does decided to push out a Galaxy S6 Oreo update, and again that's a huge if at this point, it'll probably include the latest security patches from Google and Samsung.
If you somehow failed to download an older security update from another month, you'll get those patches when you go to install Android Oreo on your Galaxy S6.
The good news is that even if the Galaxy S6 misses Oreo, Samsung and its carriers will continue to support some Galaxy S6 models with bug fixes and security patches.