How to Add a Nintendo Account to Nintendo Switch
Nintendo knows that releasing the Nintendo Switch isn't the end of its reinvention. To get a foothold and avoid the mistakes of its past, the Japanese gaming giant needs more than the right hardware. Its games have to offer the same level of connectivity that titles on other platforms do. Its online ecosystem needs to be as robust as what Microsoft offers on Xbox Live and what Sony offers with the PlayStation Network. That's why you should absolutely consider adding a Nintendo Account to Nintendo Switch.
The Nintendo Account is another example of the Switch's dual personalities. The console was designed to let users play at home like a typical living room console and play wherever they want. You can enjoy the Nintendo Switch without a Nintendo Account. That is, as long as you stick to The Legend of Zelda Breath of the Wild, Mario Kart 8 Deluxe Edition and Splatoon 2 on a Game Card. Nintendo Accounts unlock lots of things, though.
They're the only way that you'll be able to make use of the online multiplayer system. Other features are better with a Nintendo Account.
Read: 9 Exciting Things the Nintendo Switch Can Do

Nintendo doesn't encourage users to add a Nintendo Account to Nintendo Switch during the setup process. Until you attempt to use one of the features that require it, you'll never know that you should add one.
Here is how to add a Nintendo Account to Nintendo Switch.
What a Nintendo Account is Used For
Other platforms don't give you a choice of whether to create an account. Without an Xbox Live or PlayStation Network account, you aren't allowed to use their respective systems. The Nintendo Switch is different. You can configure the console and get playing in titles without one. Why Nintendo made this decision is unclear, but doing so allows anyone to pick up a Game Card and get going immediately. Nintendo probably wanted to maintain that ease of use going forward. It's how their platforms have worked for decades.
You add a Nintendo Account to unlock multiplayer. That is, games like Mario Kart 8 and Splatoon 2 won't allow you to play against other players around the world without a Nintendo Account. Local multiplayer using just your Switch and not the internet is just fine.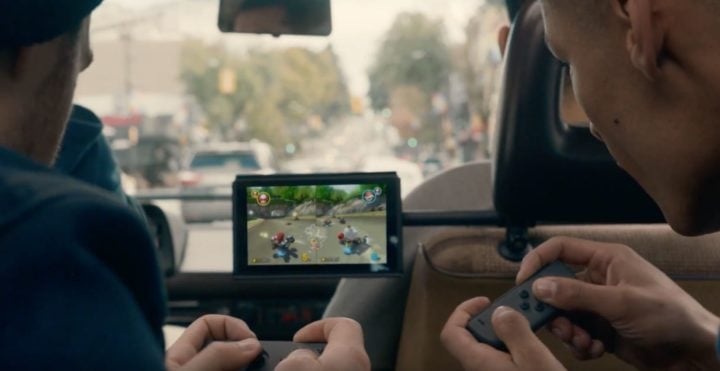 Read: 7 Nintendo Switch Tips
A Nintendo Account allows you to buy games without getting off the couch. The console uses them to connect to the Nintendo eShop for video game downloads. That's where you can pick up new Nintendo Switch games. The store sells titles in all sizes, from things that you can also get on a Game Card to smaller titles like Fast RMX. That game is only available directly from the Nintendo eShop. Adding your Nintendo Account to a new Nintendo Switch unlocks all your digital games for that console. Just note that you'll need to disable the previous console first.
Read: How to Set Up Nintendo Switch
Parents should set up a Nintendo Account to keep track of how much their kids are gaming. The Nintendo Switch Parental Controls app for iPhone and Android lets parents set the amount of time their kid can game and more. Only a limited bit of parental control functionality is available without the app and an account.
Read: How to Use Nintendo Switch Parental Controls
Where to Create a Nintendo Account
Head to Accounts.Nintendo.com to create a Nintendo Account on your notebook, desktop or tablet. You can do it on your phone too. Be prepared to give a working email address so that Nintendo can send you a confirmation link. You'll also need to provide your birthday. You shouldn't need to give any credit card details. Nintendo Accounts are free.
How to Add a Nintendo Account to Your Nintendo Switch
Armed with your Nintendo Account email address and password, turn on your Nintendo Switch console by pressing the power button.
Press the A button.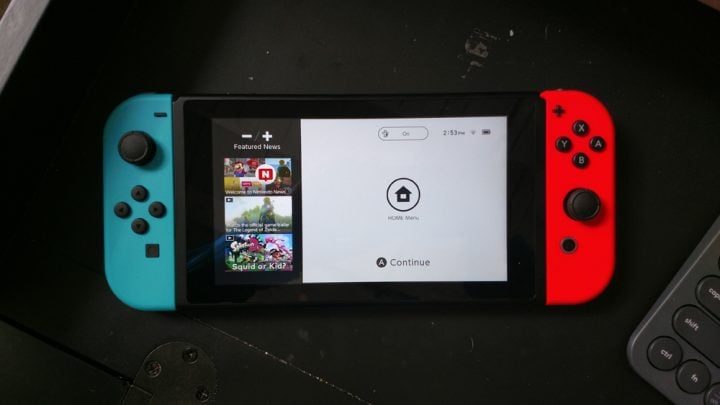 Press the Home button three times.
Tap or click on the Settings bubble along the bottom of your screen. You can also use the joystick on the Joy-Cons to select it. Once you've highlighted it, press the A button.
Scroll down in the menu on the left side of your screen until you get to the Users option.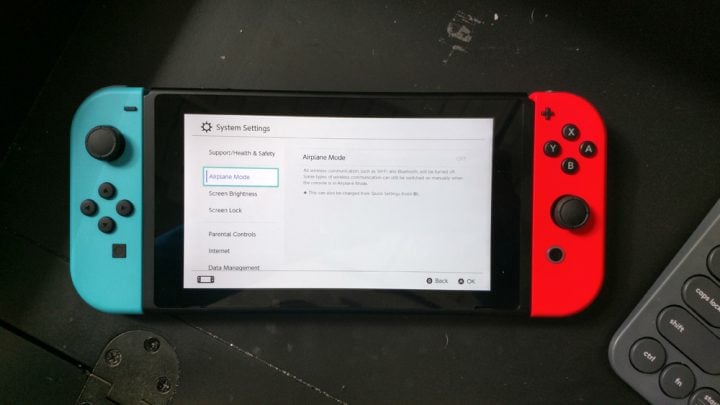 Select it with the A button or highlight it and press A with your controller.
Tap or select your profile with the controller.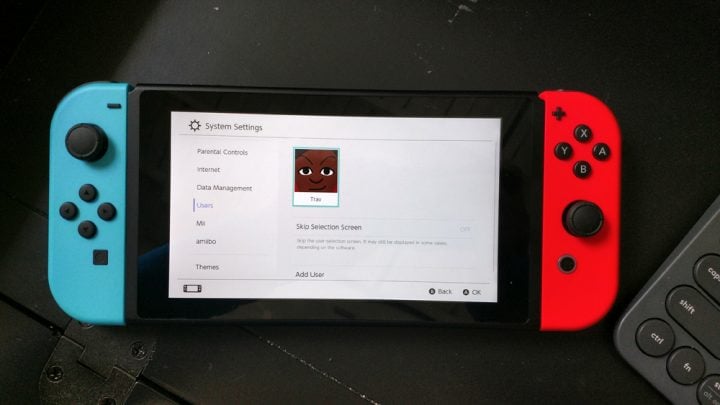 Scroll to the bottom of your profile.
You should find an entry labeled Link Nintendo Account. In our example, an account has already been added. Use this option and provide the Nintendo Account email address, username and password of the account you already created on your PC.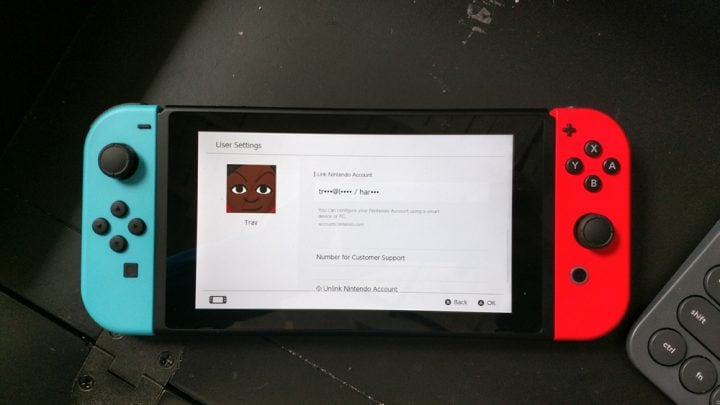 Note that you can only ever have a single Nintendo Switch linked to a Nintendo Account at a time. Also, be sure to remember that removing a Nintendo Switch account from a user on the Nintendo Switch could mean losing access to your game saves. The Nintendo Switch doesn't provide a way to transfer save files currently.
Read: 9 Nintendo Switch Problems & Fixes
Good luck with your Nintendo Switch.
10 Best 2017 Nintendo Switch Games Coming
Sonic Forces
Featuring three protagonists, Sonic Forces will offer platforming and an all-new story when it arrives on video game consoles – including the Nintendo Switch – in 2017.
We know that Sonic Forces lets gamers create their own characters. Players must base this character on one of seven different classes that come with their own advantages and abilities. Sonic Team calls these custom characters "Avatars," and there are hundreds of cosmetic items for Sonic Forces players to add some style to their creation.
You can skip the custom character mode and enjoy two generations of Sonic game play: 2.5D and 3D. The 2.5D mode offers the classic side-scrolling Sonic experience from your childhood. 3D Mode plays more like Sonic Unleashed. All game worlds and characters are three-dimensional, just like they would be in a modern game.

As an Amazon Associate I earn from qualifying purchases.