How to Change Font Size in Windows 10
Don't go another day without knowing how to change the font size in Windows 10. Doing so will make everything on your laptop, desktop or tablet easier to see.
Windows 10 has all sorts of options and switches, but few of them are more important than the control panel that lets you change how big your computer's font size is and how large on-screen elements appear. Monitors and displays have gotten sharper and that clarity also means that text and buttons in Windows 10 have gotten smaller. If you have a device with a 4K display and hit the wrong button, you could end up with text that's much too small to read.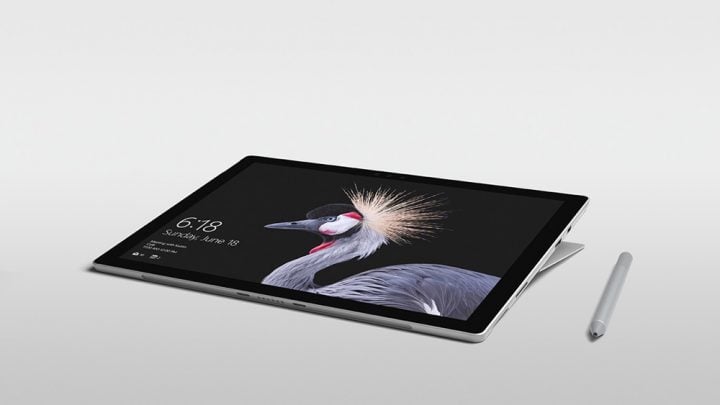 Read: 52 Windows 10 Tips & Tricks You Need to Master Your PC
Here's how to change the size of apps, programs and font size in Windows 10.
Before you do anything else, save all work from any app or program that you have open. Windows 10 requires you to restart your PC when you change font sizes and scaling ratios.
Open the Start Menu. To do that, press the Windows key on your keyboard or the Start button in the bottom-left corner of your screen. If you have touch, tap the Start button instead.
Now click or tap on the Settings cog in the bottom-left corner of the Start Menu. It's just above the power button.
Welcome to the Settings app. Click or tap on System. It's the first option from the left in the top row.
Your Windows 10 laptop, desktop or tablet will take you directly to the Display settings area. To confirm that this happened, look for the word Display along the top of the Settings app.
Scroll down in the window until you see Screen and Layout. This area has all the controls you need to adjust your device's display resolution and font-size. If you have a device that lets you change its display colors, it also lets you adjust your color profile.
The Change the size of text, apps and other items drop-down menu allows you to control how big on-screen elements, including font size, are. The company that made your PC assigned a scale setting based on how sharp your device's display is and how large it is. That's why one of your options is labeled Recommended.
Read: 48 Best Windows 10 Apps in 2017
The lower the percentage in this drop-down menu, the smaller everything on your display appears for you. So going from 200% to 100% decreases the size of buttons, fonts and icons in Windows 10. Choose a new ratio in the drop-down menu and your device will automatically change the font size in Windows 10 to match.
Finding the right ratio and font size in Windows 10 should be straightforward for mouse and keyboard users. As you're changing the ratio, keep in mind that the smaller you go, the more work you must do to select it with your mouse pointer.
If you're using a device with touch, like the Surface Pro, finding the right ratio will be more difficult for you. You must balance how big on-screen elements are with how easy they are to click on with a mouse or tap with your finger. The smaller you make the on-screen elements, the harder it is for you to tap on them in a hurry.
Unfortunately, your PC will not restart itself once you choose an option in the menu. You will get a notice at the top of the window informing you that some programs and on-screen elements don't have your new settings applied because that requires a restart. Don't put your PC to sleep by pressing the power button. Open the Start Menu and click on the power icon in the bottom-left corner instead.
Select Restart from the pop-up menu.
With your computer back on, try navigating to different websites and opening the apps and programs you use daily to see how well the new scaling setting works for you. You can change the font size in Windows 10 when you want, so go back to the Settings app and chose another ratio if your first choice doesn't work out.
10 Best Surface Pro Alternatives in 2020
ThinkPad X1 Tablet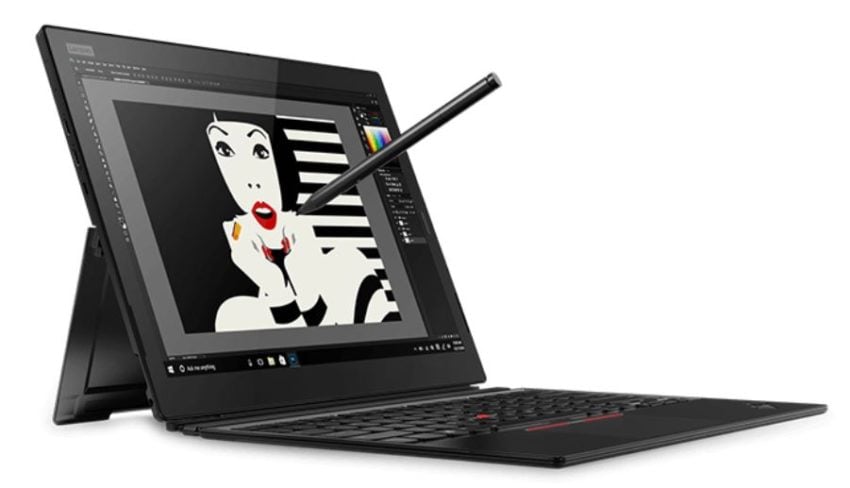 The ThinkPad X1 Tablet offers a lot of great features: a durable shell, an amazing display and Amazon's Alexa personal assistant.

The ThinkPad X1 Tablet has a 13-inch display. And, despite its good looks, the device has passed 12 military torture tests to ensure it can survive dust storms, cold temperatures, drops and spills. Finally, If you don't find Microsoft's Cortana personal assistant useful, the ThinkPad X1 Tablet has the same Alexa personal assistant your Echo smart speakers do. A Surface Pro won't survive a drop or spilled liquid and Cortana isn't as useful as Alexa is.


Read: ThinkPad X1 Carbon, X1 Yoga and X1 Tablet Have Stunning Display and Alexa


The third-generation ThinkPad X1 Tablet has powerful processors, plenty of RAM and other options. Models come with up to an 8th generation Intel Core i7 processor and 16GB of RAM. You won't get stuck waiting for web pages to load or your photo editor to process your touch-ups. If you don't like passwords, use the IR camera on the front of the ThinkPad X1 Tablet to sign into Windows. This 2-in-1 also has a fingerprint reader.

The ThinkPad X1 Tablet's screen detects 4,096 different levels of pressure from its digital pen. Besides that, it's a really detailed display. Windows, your videos and everything else you do on it looks crisp and detailed. Again, it's three times as sharp as an HD display.

Like other Surface Pro 4 alternatives, this Windows 2-in-1 connects to its included keyboard cover using a special slot on its bottom edge. It has Thunderbolt 3 ports for fast data transfers, a MicroSD card reader and a headset jack. With LTE connectivity, you can add the ThinkPad X1 Tablet to your smartphone data plan. You can't do that with a Surface Pro 4.


This article may contain affiliate links. Click here for more details.