How to Change Galaxy S8 On Screen Buttons
This quick guide will explain how to change the Galaxy S8 or Galaxy S8+ on screen buttons. This is a brand new phone with a lot of new features and changes. Like the missing physical home button. Thankfully the on-screen navigation buttons are completely customizable, and here's how.
Following the March 29th announcement Samsung finally released these new phones on April 21st. Now that the Galaxy S8 is in the hands of millions of users, many will have questions.
Read: First 10 Things to do on the Galaxy S8
Above are the first 10 things all new owners should do. Additionally, below are some quick and easy instructions for customizing the navigation bar. Owners can change the on screen buttons order, background color and more.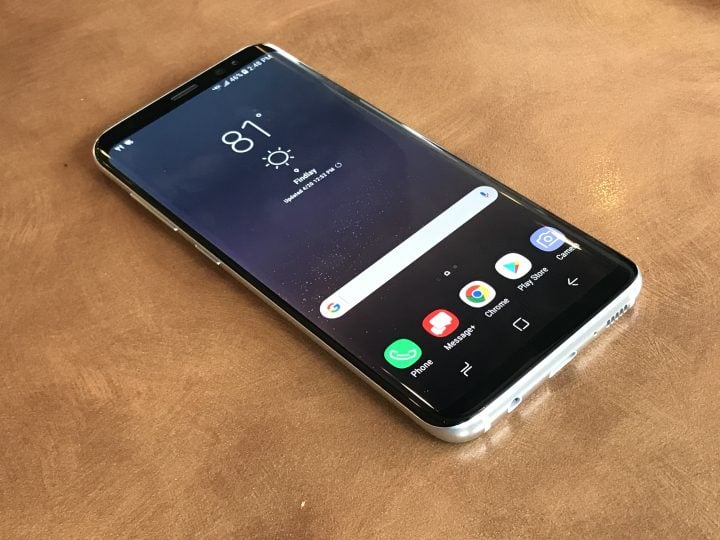 Users will want to setup the fingerprint scanner, learn about enabling apps to use the full screen and much more. If you just got the new Galaxy S8 don't forget to redeem your free Gear VR headset. Then, continue reading to learn how to customize the on screen navigation buttons.
For the first time in seven years, and on any Galaxy, the S8 has virtual on-screen keys. Not physical back, home and recent apps buttons like past devices. As a result owners will have to completely re-learn how the interact with the smartphone. It's pretty easy though, and works like most other Android phones available today.
Lucky Samsung included a slew of customization options and controls. If this is your first Galaxy the on screen "Back" button is likely in the wrong place. All other Androids put it on the left side of the device. If you want to change that and other things, here's how.
How to Customize the Galaxy S8 On Screen Navigation Buttons
Just like anything, users can head into the settings menu and find a lot of advanced controls and options. Samsung allows owners to switch up the button order, add a background color and some other cool things.
Pull down the notification bar and tap the gear-shaped Settings Button (or find Settings in the app tray)
Tap on Display
Scroll down and select Navigation Bar
From here users have a few options to choose from. You can change the background color for the on-screen keys based on the device theme. Or choose from an entire color selection. Additionally Samsung added a color-wheel for absolute customization.
Next simply select Button Layout and choose whether you want the back button on the left side like most Android devices, or Samsung style on the right side.
Read: How to Transfer iTunes Music to Galaxy S8
Users have the option to make a hard-press of the home button take you home from any location. Whether the phone is locked, off, or even in fullscreen mode running an app or movie. We'd recommend enabling this. And finally, there's a slider where owners can customize how hard or light the vibration motor is with the virtual on screen keys and home button.
As a quick note, there will be certain circumstances where the on-screen navigation background color won't be what you choose. Some apps or even the the home screen will default to transparent or other colors. Either way, it's nice to have this level of customization on Samsung's latest and greatest smartphone. While you're here, get a Galaxy S8+ screen protector from our roundup below.
8 Best Galaxy S8+ Screen Protectors
WhiteStone Dome Glass UV Kit
First up is the popular Whitestone Dome Glass UV kit. These are relatively new kits that are excellent for keeping curved screens safe. As you probably know, most screen protectors fail on the curved Galaxy S8. You'll end up with dead spots on the screen or poor touchscreen responsiveness. That's not a problem with the WhiteStone Dome, nor is the installation process.
Here's how it works. This company sends you an entire installation kit for the Galaxy S8+. That way the screen protectors is perfectly aligned, and you'll never mess up. Then, you add a liquid for the installation, drop it on the easy installation tray, then CURE the liquid with a UV light they provide. Ensuring a tight fit, good seal, perfect installation, and no touchscreen sensitivity issues. It's pretty impressive, really. And, if you do break it, they sell replacement kits at a discount with no light.
If every other screen protector you've tried failed, try Whitestone's Dome kit.
Buy it Now for $49.99 on Amazon