How to Download & Install macOS High Sierra Beta
You can install the macOS High Sierra beta on your Mac today to test out the new macOS High Sierra features before the release this fall. This is how to download macOS High Sierra and install it on your Mac.
Currently available to developers, anyone can technically install the macOS High Sierra beta, but there are some reasons you shouldn't mess with it. A public macOS High Sierra beta is coming in late June if you want to wait for a more consumer friendly early look at High Sierra.
Before you try the macOS High Sierra beta, there are some essential steps that you need to take, including backing up your Mac in case you need to downgrade to macOS Sierra before the full release this fall.
How to Download the macOS High Sierra Beta
It's easy to find the macOS High Sierra beta download because it is in the Mac App Store, but you need to install a special file to let your Mac see the macOS High Sierra download.
Developers can log into the Developer Portal, click on Downloads and then download the macOS High Sierra Developer Beta Access Utility. If you aren't a developer, you can download a copy from the unofficial Apple Betas website.
Once you have this file downloaded, double click on it to open the application and then double click on macOSSierraDeveloperBetaAccessUtility.pkg to open the installer.
Follow the on-screen prompts to complete that installation and when needed, enter your password. After this completes, it should launch the Mac App Store and show you the macOS High Sierra beta download option. If not, restart your Mac.
On this screen click download and wait for the macOS High Sierra beta installer to download to your computer. This will take a little while as it is a fairly large file to download.
How to Install the macOS High Sierra Beta
Once your download is finished, the macOS High Sierra installer should automatically open. If it doesn't, you can find it in your Launcher.
Click on Continue.
Agree to the macOS High Sierra Beta Terms and conditions.
Allow the APFS upgrade and Click Install
If prompted enter your password.
Follow the remaining on-screen instructions.
Over the next 30 to 45 minutes, your Mac will reboot and proceed through an installation process. You may see a time frame on the screen and at other times you may only see an Apple logo. This may take up to an hour.
When the MacBook restarts, you need to click on continue and then sign in using your Apple ID and password. Click on get Started to start using the macOS High Sierra beta. If you use the same password on iCloud as you do on your Mac, you will need to change it.
Now, try out the new macOS High Sierra features that are on your computer. You will see a number of macOS 10.13 beta updates over the next several months. You can install them using the Mac App Store.
14 New macOS High Sierra Features Worth Upgrading For
Upgrade for Messages in iCloud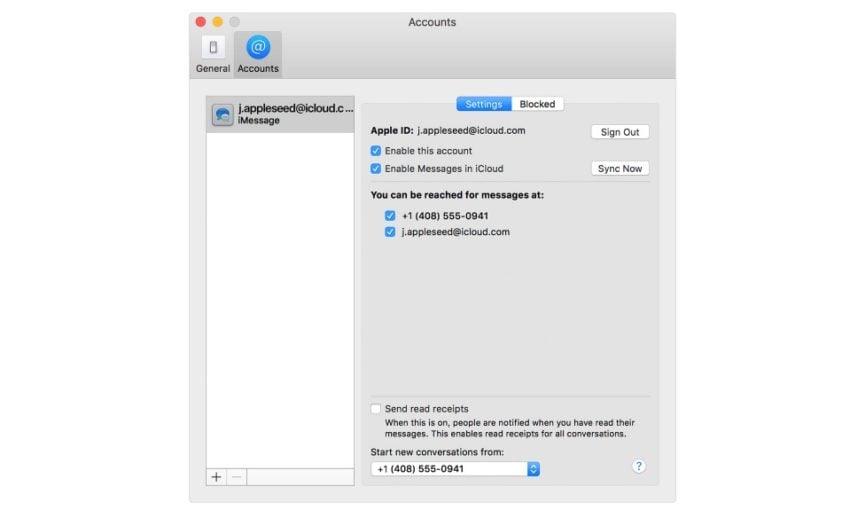 With macOS 10.13.5 your Mac can now sync messages from your iPhone and iPad even better than it could before. The new Messages in iCloud is in iOS 11.4 and macOS 10.13.5 and it can help save space on your iPhone and Mac as well as make sure your messages are always in sync.
With Messages in iCloud turned on across all of your Apple devices any changes you make in a conversation will sync to the other devices. This will remove parts of the conversation you delete, or even a whole thread when you delete it.
You This will also move all of your attachments to iCloud, which means you need less space on your Mac and iPhone. You'll need iCloud and you need two-factor authentication on your Apple ID.

As an Amazon Associate I earn from qualifying purchases.