Nintendo Arms Release Date, Features & Details
Nintendo has to prove that video game lovers really do want a single device that can act as both their living room video game console and a way to play their favorites on the go. The coolness of having one console for everything will only take the Nintendo Switch so far. That's why the Nintendo Arms release date for Nintendo Switch is such a big deal.
Revealed around the same time that we got a look at the Nintendo Switch itself, Arms is a huge risk for Nintendo. The game will trade on all the different ways that gamers can use the console. We're talking motion gaming, handheld mode and detached Joy-Con controllers. Together with Mario Kart 8 Deluxe, it'll usher in an entirely new era for portable gaming. On top of the new control schemes, the Arms franchise is risky in another way. It's a fighting game from a company that's not well-known for making fighting games. In fact, it's an entirely new franchise clearly inspired by Splatoon taking the arena shooting genre and turning it on its head.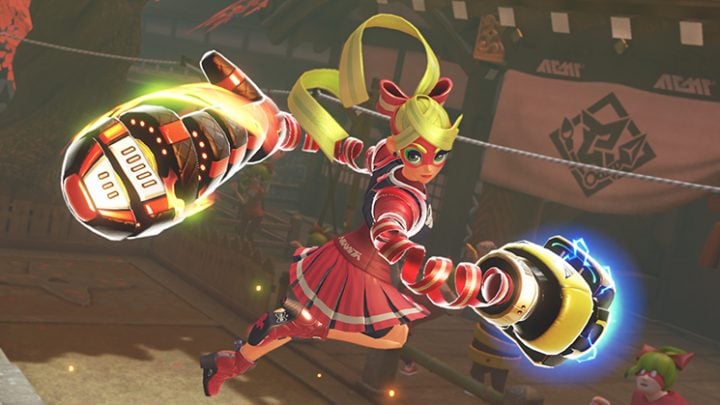 Read: Nintendo Switch Review: Fun and Flawed
The Nintendo Arms release is coming up soon. Here's what you need to know about the game, its features and how you can expect to enjoy it on your new Nintendo Switch console.
Nintendo Arms Release Date, Features & Details
Nintendo Arms Release Date
Nintendo Arms Features
What Nintendo Switch Modes Will Arms Support
Nintendo Arms Pre-Orders
Nintendo Arms Release Deals
Nintendo Arms Yellow Joy-Con Controllers
Nintendo Arms Release Date
Revealed on the same day that Nintendo began talking about the price and full feature line-up of the Nintendo Switch, Arms is part of the console's launch line-up. This line-up will be responsible for showing off the concepts and features that Nintendo says make the Nintendo Switch unique amongst its peers. The Legend of Zelda: Breath of the Wild and 1-2 Switch are available today. Mario Kart 8 Deluxe launches this April. Splatoon 2 and Super Mario Odyssey are slated to launch by the end of 2017.
Confirmation of the Nintendo Arms release date finally came on April 12th during a Nintendo Direct presentation. The game will arrive on the new console June 16th to fill out the console's summer release schedule.
Read: 15 Exciting Nintendo Switch Games for 2017
Nintendo Arms Features
Arms is a fighting game, albeit one that has a different look and different controls than what we're used to. Each Nintendo Switch comes with a set of Joy-Con controllers. They have buttons on their face and motion sensors inside them. Arms will allow gamers to choose the control method that works best for them. Because of this, the game will easily be accessible to everyone that wants to play. Hardcore fighting games will stick to the buttons. Casual gamers will get some enjoyment out of throwing real punches with the controller in their hands and hoping that they get the curve on them just right.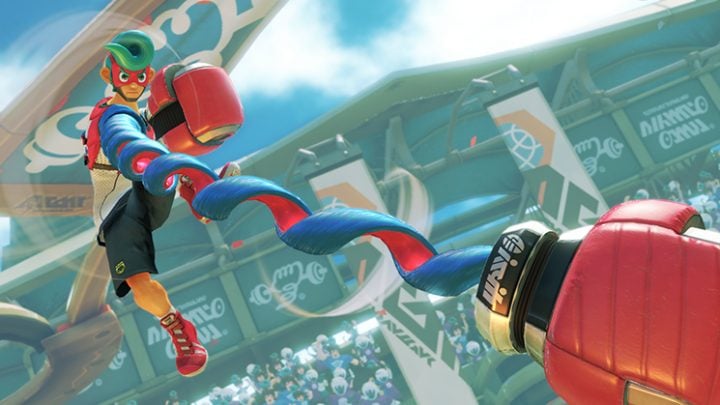 There'll be multiple arenas in Arms, complete with their own challenges to overcome and unique features to take advantage of. Nintendo is also promising a large array of fighters for gamers to choose from and master. Master Mummy and Ribbon Girl are two. There's also Ninjara, Spring Man and Mechanica. During the most recent Nintendo Direct, Nintendo confirmed another new character named Min-Min.
Players will find themselves naturally drawn to the fighters that accentuate their play style. They get to choose which kind of elemental power they want to equip their Arms fighter with. Arms have elemental powers, like fire. Each will have "their own special attributes to learn and master," according to Nintendo. Choosing the right weapons has a big effect on gameplay too.

What Nintendo Switch Modes Will Arms Support
The Nintendo Switch is unique in that it's one of the few gaming consoles that is heavily pushing local multiplayer. That is, Nintendo really wants games for the console that users can play without having to have separate systems. Arms will support split-screen play. That is, gamers will be able to remove the Joy-Cons from the sides of their console and play against each other without another copy of the game or another Nintendo Switch.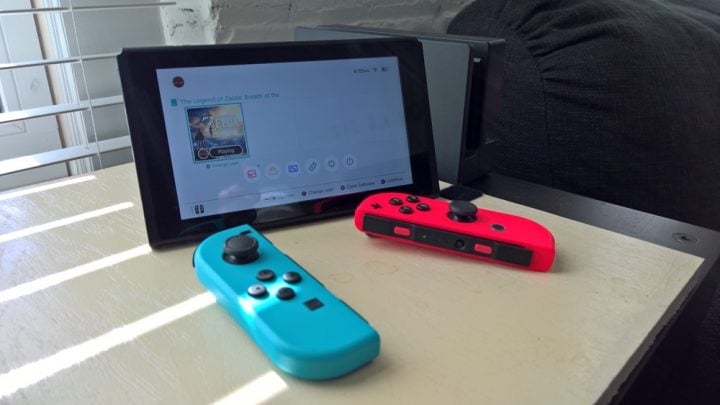 It's a given that Arms will work when the console is connected to a television set and when it's being used as a handheld. Nintendo has placed a big emphasis on that. It's not clear yet how the game will handle multiplayer over two separate systems. The Nintendo Switch Online Gaming Service is free to everyone right now. Gamers can use it to get up to 8 people in a game from around the world when Mario Kart 8 Deluxe launches. The same goes for local multiplayer where there are multiple Switch consoles in the same area.
Two players can enjoy Arms at the same time on the same console.
https://www.youtube.com/watch?v=k7s3UB_8dFM
Nintendo Arms Pre-Orders
There won't be an enhanced version of Nintendo Arms, but gamers will still be able to purchase a copy at retail stores around the world. These $59.99 copies come with a Game Card that'll need to be inserted into the console to play. The game will be available through the Nintendo eShop on the Nintendo Switch for digital download too.
GameStop, Amazon and Best Buy all have Arms pre-orders available right now.
Nintendo Arms Deals
The only way to save on Nintendo Arms right now is to pre-order the game at one of two retailers that have special membership programs.
Best Buy Gamers Club Unlocked and Amazon Prime give subscribers 20% off the cost of new games.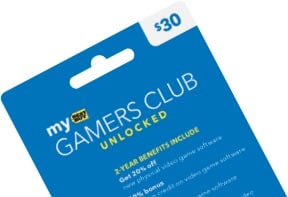 Read: Is Gamers Club Unlocked Worth Buying?
Nintendo Arms Yellow Joy-Con Controllers
To celebrate the Nintendo Arms release day, Nintendo will release a special set of Arms Joy-Cons. These Joy-Cons will come in Neon Yellow instead of the blue, black or gray colors that are available with the console. They'll have matching straps to go along with them. Everything else about them is the same as the other Joy-Con controllers.
Good luck with the Nintendo Arms release. Here's to hoping the Nintendo Arms release date goes well and drives home just how unique the console is.
10 Best 2017 Nintendo Switch Games Coming
Sonic Forces
Featuring three protagonists, Sonic Forces will offer platforming and an all-new story when it arrives on video game consoles – including the Nintendo Switch – in 2017.
We know that Sonic Forces lets gamers create their own characters. Players must base this character on one of seven different classes that come with their own advantages and abilities. Sonic Team calls these custom characters "Avatars," and there are hundreds of cosmetic items for Sonic Forces players to add some style to their creation.
You can skip the custom character mode and enjoy two generations of Sonic game play: 2.5D and 3D. The 2.5D mode offers the classic side-scrolling Sonic experience from your childhood. 3D Mode plays more like Sonic Unleashed. All game worlds and characters are three-dimensional, just like they would be in a modern game.