How to Fix Poor iOS 10.3.3 Performance
If your iPhone, iPad or iPod touch is locking up, freezing, or lagging and you're running iOS 10.3.2, iOS 10.3.3, or another version of iOS 10, we have a few things to try before taking the device down to the Apple Store for treatment.
iOS 10.3.3 went through an extensive beta but performance issues are already popping up for some iPhone, iPad, and iPod touch users.
We've heard about abnormal amounts of user interface lag, random reboots, freezes, stuttering, and app lockups in the hours since the iOS 10.3.3 update's release.
While your first inclination might be to contact Apple Support or schedule a Genius appointment at an Apple Store, there's a very good chance you'll be able to fix these iOS 10.3.3 performance issues yourself. In fact, it might take you just a few seconds.
Today we want to share some tips that've worked for us in the past. Here's how we've managed to fix bad iOS performance in the past and these might work for you and your version of iOS 10.3.3.
These tips will also work for performance problems plaguing devices running iOS 10.3.2, iOS 10.3.1, iOS 10.3, and older versions of iOS 10.
Restart Your Device
If you start noticing poor performance on your device, the first thing we recommend is a simple restart. This will take you just a few seconds but it could have a significant impact on your device's performance.
Most of you already know how to do this but if you're new to iOS, simply hold the power button down, slide to power down your phone or tablet, and then hold the power button down again to power the device back on.
Reset Your Network Settings
If you're seeing slow downloads on the internet, in apps, or in the App Store, we recommend resetting your network settings to see if that clears up the issue.
To do this, go to your Settings > General > Reset > Reset Network Settings. This will cause your device to forget your Wi-Fi passwords so make sure you have all of those handy before you start the process. It should only take a few moments to complete.
If this doesn't help fix your connectivity issues, we've got some more remedies available on our list of fixes for common iOS 10 problems.
Cleanup Your Device
If you're running out of space on your iPhone or iPad do some spring cleaning. Reducing the amount of clutter on your device could provide you with a nice boost to your device's speed and overall performance.
If you've owned your device for awhile there's a good chance you've accumulated tons of items you no longer use. Maybe it's videos you no longer watch or need. Maybe it's a single app. Or maybe it's a long list of them.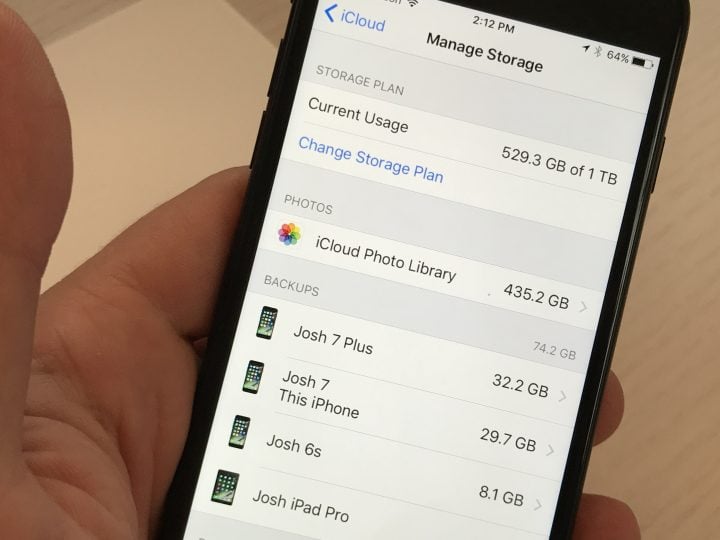 Whatever the case, it's a good idea to track these files and apps down and delete them. You might be surprised at how much space you'll clear up.
To quickly check how much space you're using on your internal storage, head into your Settings > General > Storage & iCloud Usage and select Manage Storage.
Update Your Apps
If you're dealing with poor app performance you'll want to check to make sure your apps are up-to-date.
If you don't have automatic updates turned on it can be hard to stay on top of app updates. Developers have been pumping out updates in the first half of the year and there's a chance you might've missed an important release.
Head into the App Store and see what you can find. Just make sure you read reviews before you install a new version.
Stop Automatic Downloads
Automatic app downloads are extremely useful if you're the kind of person that's unable to stay on top of app updates. That said, the feature will make your device's GPU work which could lead to poor performance or weird battery drain.
If you're fine with manually updating your apps, at least temporarily, try disabling Automatic Downloads on your device.
To do this, go to Settings > iTunes & App Store. Once you're there, you'll want to toggle the switch to turn off Updates located in the Automatic Downloads section.
Kill Widgets
Widgets are everywhere in iOS 10. And while they can be useful, they could also be hogging your device's precious resources. If you have a ton of active widgets, try getting rid of the ones you don't use to see if that helps improve iOS 10 performance.
To do that, you'll want to swipe to the right while on the home screen. Scroll all the way to bottom of your widgets and select Edit. It's a little circle.
You should see a long list of services and apps. To remove a widget, tap the red circle with the white line and tap Remove. Remove them as needed.
Stop Background Refresh
Background Refresh is another useful feature that could be hampering your device's performance,
With this feature turned on, your apps will be refreshed with new information while the app is in the background. For example, your Facebook feed will constantly be updated without having to actually open up the app.
Shutting this function down could help your device's CPU so it's worth a shot if you don't need instant access to your data.
To do this, go to Settings > General > Background App Refresh and toggle Background Refresh off. This will shut it down completely.
You also have the ability to go down your list of apps one-by-one and make a selection on a case-by-case basis if you wish to do it that way.
Disable Spotlight Search
There's no guarantee it will help but you might try disabling Spotlight Search indexing to see if that helps improve your device's speed.
Spotlight Search allows you to easily search for content on your phone: Apps, emails, messages, and more. It's useful but shutting it off could prove beneficial.
To shut it off, head to your Settings. In General, select Spotlight Search. From there, you can toggle off all of the apps under Search Results or a select few.
Reduce Transparency & Motion Effects
If you're noticing choppy animations and transitions try reducing transparency and motion effects on your device. Let's start with Motion Effects.
iOS 10 gives you a sense a depth when you tilt your device and when you open and close your various applications. Adjusting this feature a bit could help smooth out the performance on your phone or tablet.
To reduce Motion Effects, go to  Settings > General > Accessibility and toggle Reduce Motion on. Note that reducing Motion Effects will disable some features like the bubble effect in the Messages app.
Now that you're in the Accessibility part of your device's settings you'll want to try reducing transparency. This will reduce transparency and blur effects. By reducing these features, you could help your device's GPU.
To Reduce Transparency, tap Increase Contrast and then tap the toggle to turn on the Reduce Transparency function.
Start Over
If nothing here helps, and you can't find a fix anywhere else, you might want to factory reset your phone.
If you can't take your device into an Apple Store, try erasing your device and starting over from scratch. This has been known to have a positive effect on performance, particularly on older devices.
Before you reset your phone to its factory defaults, you'll want to make sure you're completely backed up. You'll also need to put aside an hour or two of free time to make sure the process goes smoothly.
If you've backed everything up and you're ready to wipe your device clean, head into Settings > Reset > Erase All Content and Settings to get started.
4 Reasons Not to Install iOS 11.4.1 & 8 Reasons You Should
Install iOS 11.4.1 for Better Security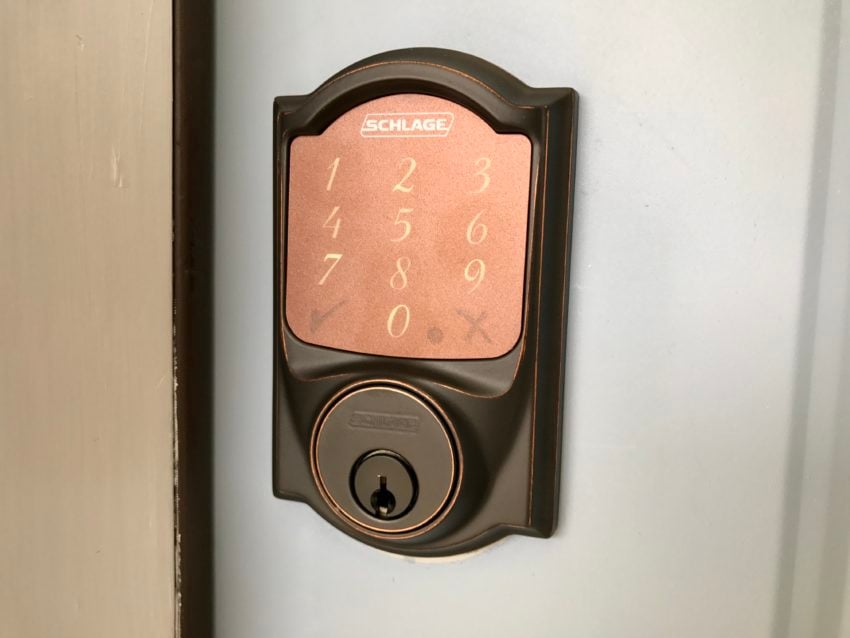 Apple's iOS 11.4.1 update comes with 15 patches for potential security issues. If you value your security, you should think about installing it today.
iOS 11.4.1 also comes with a USB Restricted Mode that disables the Lightning port on your iPhone or iPad if a device hasn't been unlocked or connected to a computer using a passcode within a certain amount of time.
The new setting is located in Settings > Face ID/Touch ID & Passcode. There you'll see a new toggle for USB Accessories. It's toggled off by default.
This provides an added layer of protection and prevents the use of cracking tools like GrayKey.
If you skipped iOS 11.4, your iOS 11.4.1 update comes with 30+ patches aimed at improving your device's security. This makes it an essential download for most iPhone and iPad users.
If you missed any of Apple's previous iOS updates, your iOS 11.4.1 update comes with a lot more.
If you skipped iOS 11.3.1, your version of iOS 11.4.1 comes with iOS 11.3.1's four security patches.
If you skipped iOS 11.3, your iOS 11.4.1 update comes with 27 additional patches for potential exploits. Those of you lingering on iOS 11.2.6 would be wise to make the move sooner rather than later.
If you missed iOS 11.3, your iOS 11.4.1 update also includes a new privacy feature. When an Apple feature wants to use your personal information, an icon now appears with a link to access detailed information about how your data will be used and protected.
If you're running iOS 11.2.5 or older, you're currently exposed to an issue that lets people send a specific character that will crash an iOS-powered device and block access to the Messages app. It can also block apps like Facebook Messenger, Gmail, Outlook, and WhatsApp.
The iOS 11.2.6 update's main purpose was to patch up this issue. If you skipped iOS 11.2.6, you'll get these enhancements with iOS 11.4.1.
If you skipped iOS 11.2.5, you'll get 10 additional security patches including one for the malicious chaiOS link exploit.
If you're running iOS 11.2.2 or below and receive a certain GitHub link through your Messages app, your iPhone or iPad can lockup or respring. The Messages app will also become unusable.
If you're on iOS 11.2.1, your iOS 11.4.1 update includes security improvements to Safari and WebKit to mitigate the effects of Spectre.
Apple's iOS 11.2 update fixed several problems, but it also brought problems of its own including a potentially nasty zero-day iOS HomeKit vulnerability.
The vulnerability, discovered by Tian Zhang, allowed for unauthorized control of HomeKit accessories including garage door openers and smart locks.
Apple quickly rolled out a server-side fix, but the company restored full functionality with the release of iOS 11.2.1. If you skipped iOS 11.2.1 and use HomeKit, you should download iOS 11.4.1 right now.
If you skipped iOS 11.2, you'll get a few more patches with your iOS 11.4.1 update. Apple's iOS 11.2 update delivered 11 patches including one for Mail and one for Wi-Fi.
The iOS 11.2 and iOS 11.2.1 updates also patched up a widespread security issue called "Meltdown." Apple says its analysis suggests it "has the most potential to be exploited."
Meltdown affects all iOS 11 powered devices so we highly recommend downloading iOS 11.4.1 if you skipped iOS 11.2.
If you skipped iOS 11.1.2, iOS 11.1.1, and iOS 11.1, you'll get additional patches with your iOS 11.4.1 update.
The iOS 11.1 update delivered eight security patches including a fix for a serious Wi-Fi vulnerability called KRACK or Key Reinstallation Attack. KRACK is an exploit that targets the common WPA2 encryption protocol.
If you're just now making to move from iOS 10 (or whatever you're on) to iOS 11, your iOS 11.4.1 update will come with even more security-related features.
Apple's first iOS 11 update delivered several patches for potential exploits. iOS 11 also comes with new security features aimed at keeping your data safe.
In iOS 11 you can't establish trust with a PC using fingerprints alone. You'll also need to put in a full passcode in order to gain that trust.
If you want to protect the data you store on your iPhone, iPad, or iPod touch, you should make your move to the latest version of iOS. This is particularly important for those of you running older versions of iOS.