How to Get Microsoft Office on the iPad
Here's how to get Microsoft Office on the iPad. Once you do, you can create documents, manage spreadsheets and craft presentations the way you've become accustomed to on your Windows PC or Mac.
People use Apple's iPads to watch videos, browse the internet and listen to music already. These same users could replace their Windows notebook or desktop with them for work if only they installed Microsoft Office on their device.
It's all about compatibility and familiarity. Apple includes free access to its iWork suite of apps with every iPad purchase. These apps work well, but many users already interact with Microsoft Office in some way. Schools and large businesses rely on Outlook, PowerPoint, Word and Excel. For people who learn and work at places using Office already, it's easier to go with what they know than to try something new, even if it is free. You are probably one of them.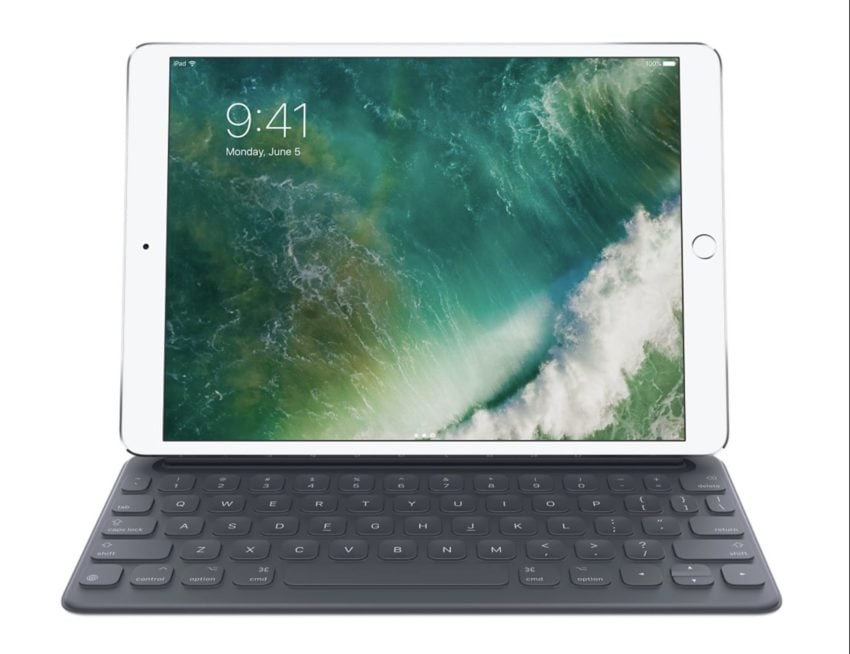 Read: Best iPad Pro Keyboard: Apple Smart Cover v. Logitech Create
Use Office Online on the iPad
The cheapest way to get Office on the iPad is Office Online. It's free to access, and you don't have to install any apps from the iTunes Store to use it.
That's because Office Online is a collection of web apps. There's Word Online for creating documents, and Excel Online lets you edit and view spreadsheets. PowerPoint Online handles presentations. By default, Office Online stores the documents that you create on OneDrive, however, you can download your files for offline editing when you get to a PC with Office installed on it.
Read: How to Use Microsoft Office for Free
Some limitations keep Office Online from being the perfect solution for everyone. First, because it's made of web apps, you can't work on any of your files without an internet connection. This is fine in most situations, but not great for planes and trains where internet connectivity is spotty.
Second, Office Online isn't as powerful as other versions of Microsoft Office. It has basic formatting tools, but Office Add-Ins and power user features are missing from each of the web applications.
Finally, Office Online is missing some apps that some businesses use every day. There isn't a traditional Outlook Online web app in Office Online. Instead, Microsoft recommends that users set up Outlook.com with a custom domain or purchase an Exchange Online subscription. There's no online version of Access, Microsoft's database tool, either.
Use Office Mobile Apps Office 365
Though not the cheapest way to get Microsoft Office on the iPad, the Office Mobile apps are the best way to stay productive on your Apple-made tablet.
The Office Mobile suite consists of Word Mobile, PowerPoint Mobile, Excel Mobile and OneNote Mobile. Each of these apps is free to download in the iTunes Store now.
These apps are better than Office Online because they have more features. You don't need an internet connection to use them, and they support the iPad's native features and controls. For example, you can use text to speech to dictate documents in Word. Also, these apps support the iPad's side-by-side multitasking features.
Whereas Office Online doesn't offer a traditional Outlook experience, there is an Outlook Mobile app that connects to Outlook.com, Gmail, Yahoo and any other kind of email account you have.
The Office Mobile apps and Office Online do share one limitation. They have more features than their online counterparts, but every option from the Mac and PC versions of Office isn't available in them.
Their biggest limitation is their price. Unlike Office Online, these apps only let you view documents you've created for free. What's more, you can't buy the apps outright like you can other iPad apps.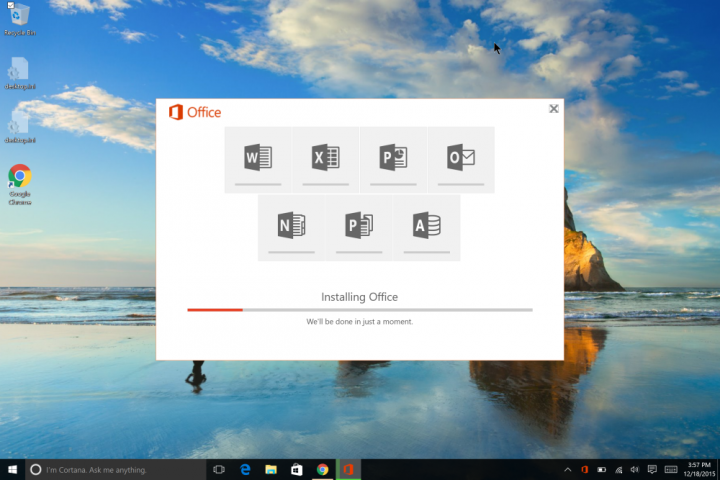 Instead, you need a business or personal subscription to Microsoft's Office 365 service. Office 365 Personal costs $6.99 a month for one PC or Mac, one tablet and one smartphone. An Office 365 Home subscription costs $9.99 for a family of five, and each user gets one install per device.
Besides, unlocking the Office Mobile apps, subscribers get a terabyte of OneDrive storage, sixty Skype minutes and Office 2016 downloads for their Windows PC or Mac.
Read: Office 365 Review: Is It Worth the Money?
Use Microsoft Office Alternatives Instead
If neither of these solutions works for you, don't write off Microsoft Office alternatives. Many of them can handle the same file types as Office Online and Office Mobile. What's more, some have cover charges instead of a monthly or yearly subscription. Others are free to use.
Start by trying out Apple's iWork suite. Pages is Apple's replacement for Microsoft Word, and Numbers is the company's answer to Microsoft Excel. You can create presentations in Keynote. These apps are free on your iPad and iPhone, and Apple also has web versions of these apps available at iCloud.com.
Read: Google Office Apps vs Office 365
Google Docs is another solid Microsoft Office alternative on the iPad. Docs, Sheets, Slides and Forms are available as free apps on the iPad and online through your web browser. Add-Ins let you add new features to them, just like some versions of Microsoft Office support.
Best 10.5-inch iPad Pro Cases
Apple Leather Sleeve for 10.5-inch iPad Pro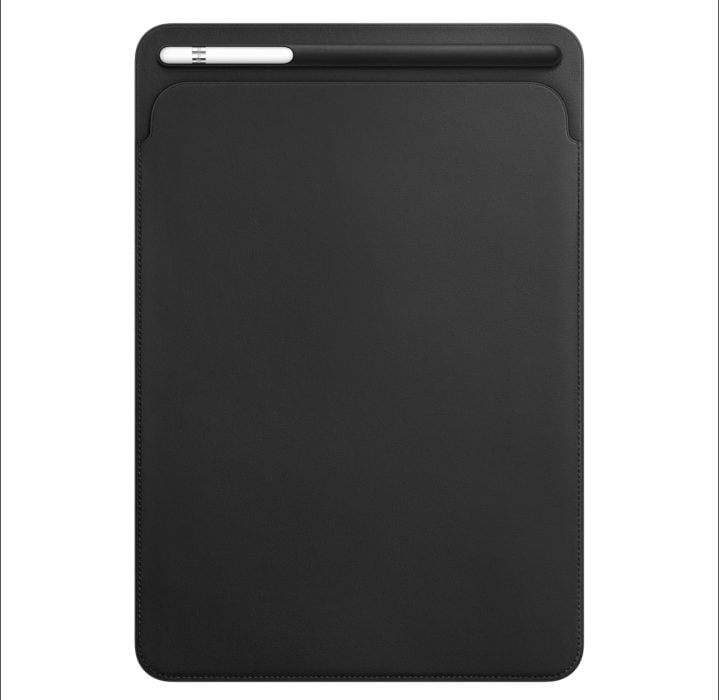 The Apple Leather Sleeve is a fashionable leather 10.5-inch iPad Pro case that holds your new iPad and the Apple Pencil. This is not a cheap iPad Pro case, clocking in at $129 and it will not protect your iPad Pro while you are using it.
Even with those limitations, it is one of our favorites due to the look and the protection that it provides to the Apple Pencil. The slip at the top allows you to store the pencil safely without worrying that the tip will break or the cap will disappear.
This total package is slim enough to slide into a backpack when you need to carry this on a trip, yet sturdy enough to function as a standalone case to go to the coffee shop or work.
$129 at Apple