How to Prepare a Nintendo Switch for Sale
Learn how to prepare your Nintendo Switch for sale with this breakdown. If you don't, you might not make as much from selling your mobile and living room gaming console as you should.
The Nintendo Switch is a great gaming console, but selling it once you're done with Splatoon 2, Mario Kart 8 Deluxe and Super Mario Odyssey can save you money. If you sell to Game Stop, for example, you can use the cash generated from the sale to buy things anywhere you want. You can also turn your Nintendo Switch into store credit for new PS4 and Xbox One games.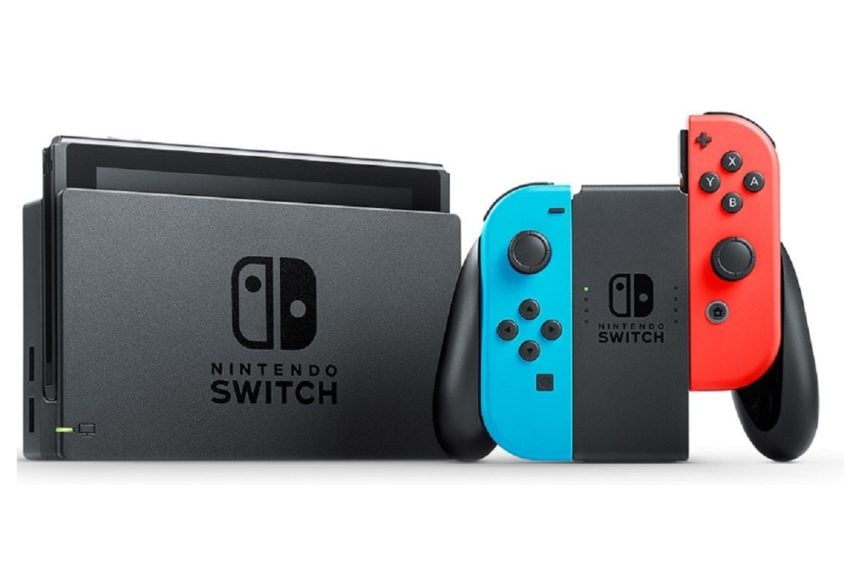 Here's how to prepare a Nintendo Switch for sale.
Step 1: Gather Details About Your Console
Start the process of selling your Nintendo Switch by gathering the information buyers and retail stores will need to give you the most value for it. Grab paper and pen to write all this information down.
Every Nintendo Switch has the same amount of storage, unlike other consoles. That being said, which color Joy-Cons your Nintendo Switch came with can impact its resale value. Joy-Cons are the controllers that you attach to the sides of your console or slot into the controller grip when you play games on your TV. Models that came with Neon Joy-Cons are sometimes harder to find than the bundles with gray Joy-Cons.
Read: Nintendo Switch Problems & Fixes
Write the color of your Joy-Cons down. If they are blue and red, you have the Nintendo Switch with Neon Joy-Cons. Gray Joy-Cons belong to the Nintendo Switch Gray Joy-Con bundle.
Decide What You're Selling with Your Nintendo Switch
The more accessories and games you sell with your Nintendo Switch, the more cash or store credit you earn. Now is the time to decide what games and accessories you plan to sell along with your console.
As you're looking over your accessories, treat the Joy-Cons, the Nintendo Switch Dock, the power adapter and the HDMI cable as if they are a part of the console itself because they are. Buyers and retail stores will demand them with your handheld. Write down anything you plan to sell besides these accessories.
Read: Best Nintendo Switch Accessories
Now look over your physical game collection. If you purchased any games on a Game Card, be sure to sell those too. Game Stop and other retailers will give you extra credit for physical titles, and buyers are willing to pay more if they get a console and a few games with a single purchase.
Step 2: Back Up Your Games & Game Saves
As you prepare your Nintendo Switch for sale, keep asking yourself one thing: are you sure you want to get rid of the console? Once you do, the progress you've made in every game goes with it. You can download the games you purchased from the Nintendo eShop in the future, but your game saves will never return.
The reasoning for this limitation is confusing. After all, if you ever sell a PS4 or Xbox One, you can buy another in the future and pick up exactly where you left off thanks to cloud game saves. Nintendo Switch doesn't upload game saves. They're tied to whatever console created them. You can only move them if you transfer your account directly from one Nintendo Switch to another.
Again, don't worry about backing up games you purchased in the Nintendo eShop. They're tied to your Nintendo Account and are always available on whatever Switch you sign in on.
Step 3: Check the Game Card and MicroSD Card Slots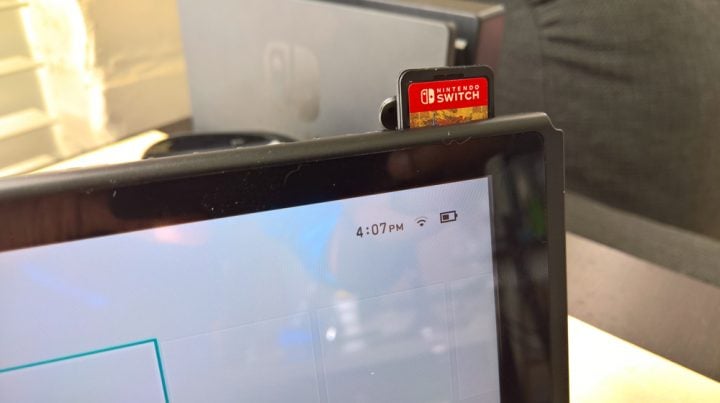 It's time to check the slots on your console to make sure you've removed your games and extra storage. Check for games first.
Use a fingernail to lift the cover on the Game Card slot. It's on the top edge of the console to the far right.
Push the Game Card into the slot to eject it.
Slowly pull the game card out.
Stick the forgotten Game Card back in its case. If you plan to keep it or give it away to someone else, set it aside. Remember, extra games will boost your trade-in value or your potential sale price. Sell the game with your console if you don't have anything else to play it on.
Make sure you remove any extra storage you added now.
Place your Nintendo Switch face down on a table.
Lift the kickstand on the back.
Push the MicroSD card in to eject it from your Nintendo Switch.
Step 4: Delete Your Nintendo Account & Reset Your Nintendo Switch
Deleting all your information is the most important step of preparing your Nintendo Switch for sale. If you don't reset your Nintendo Switch, other people could share clips to any social media accounts you've added to the console. They might buy games using the credit card you linked to your Nintendo Account as well.
Read: How to Delete Nintendo Switch Games
Game Stop and Best Buy will walk you through resetting your console and clearing your information in-store, but it's better to do it before you leave home. Taking care of it now will save you time processing your trade later.
Turn on your Nintendo Switch.
Press the Home button on the right Joy-Con if you aren't immediately taken to the Home area.
Select the Settings cog at the bottom edge of the Home screen.
Select System from the menu on the left side of your screen. It's the last option at the very bottom of the list.
Select Initialize at the very bottom of the list of options.
Select the Initialize Console
Select Next.
Step 5: Disconnect Your Accessories & Clean Your Console
Start to gather everything that you're selling. This includes your Nintendo Switch, the accessories it came with, the accessories you plan to sell and your physical games. Write down every piece of hardware and every game you plan to sell. Now grab a plastic bag.
Remove your Nintendo Switch from its dock and wipe down its display and Joy-Cons with a dry paper towel. The better your console looks, the more it will sell for. Place your console in the bag.
Disconnect all your cables next, including the HDMI cable that connects the console to your TV and the USB Type-C cable that supplies power to the dock. Don't forget to add these cables to the bag with your console inside. Buyers will want these cables, and retailers won't take a trade without them.
Drop your Joy-Con Grip and Nintendo Switch Dock into the bag.
Step 6: Selling Your Nintendo Switch
Finally, it's time to sell your console.
You must create a listing to sell your Nintendo Switch on eBay or Craigslist. Online marketplaces charge fees for selling items. So, if you use them, include that fee in your asking price. This fee is usually worth paying because you might make more money if buyers bid against each other to purchase your Nintendo Switch.
Whichever site you choose, make sure the listing includes every detail you wrote down. Also, take pictures of your console and every accessory you want to sell with it. Add these pictures to your listing. Buyers love to see what they're purchasing.
Three different retailers will buy your Nintendo Switch. Choose whichever offers the most cash or store credit.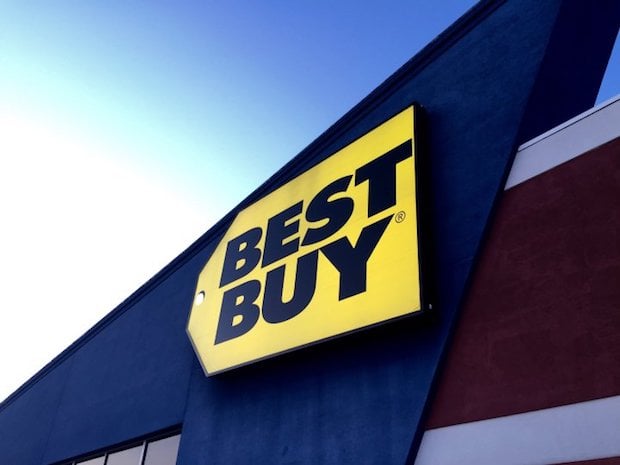 With Amazon Trade-In, you get credit for your items. The retailer also immediately issues a credit for games once you process your trade online. All you need is a box to put everything in because Amazon covers postage.
Game Stop is the only store that offers both cash and credit for trades. That being said, expect more value if you trade in your console for store credit. You need a PowerUp Rewards Pro membership to get the most money from them in some cases.
Lastly, Best Buy takes video game console trades. Like Amazon, the company only gives credit for trades.
7 Best New Nintendo Switch Games Coming in 2018
Lost Sphear – January 23rd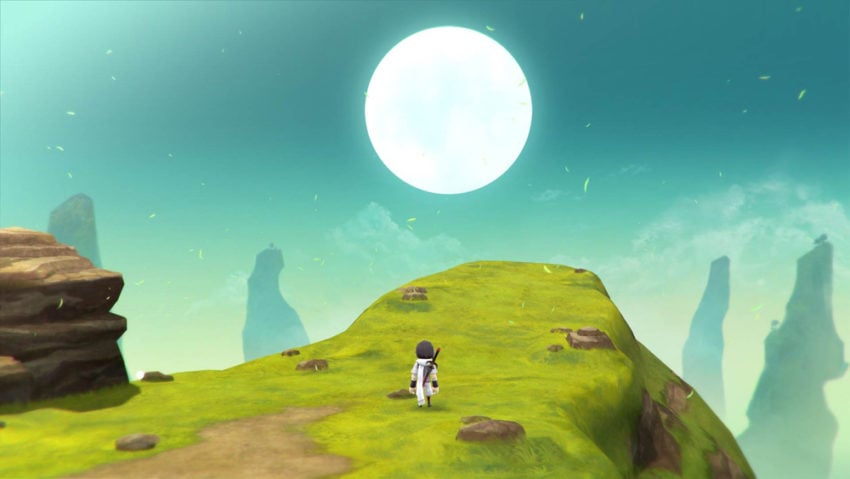 Nothing makes you appreciate a mobile video game console like a role-playing game that you can get lost in. Lost Sphear, the new game from RPG Factory, is among the first new games coming to Nintendo Switch in 201, and it delivers just that.
In this upcoming title, you are Kanata of Eru. When a mysterious fog begins to cover Eru and threaten all that you care about, you and two of your friends set out to stop whatever is causing the destruction. Lost Sphear is the spiritual successor to another game that RPG factory made, I Am Setsuna.
Lost Sphear launches January 23rd.


As an Amazon Associate I earn from qualifying purchases.