iOS 10 Photos Upgrades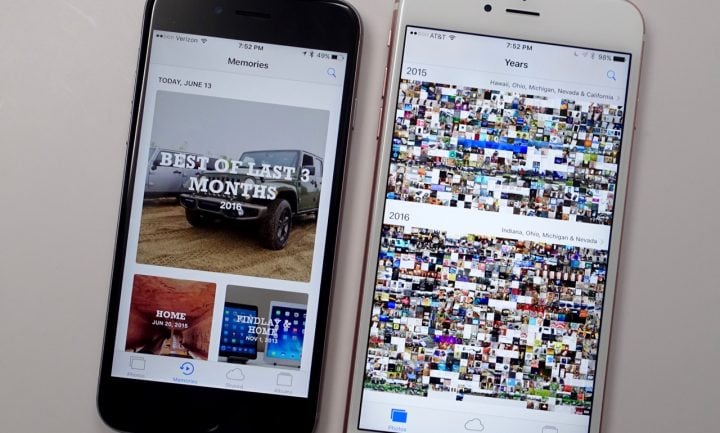 The iOS 10 Photos app now delivers facial recognition and scene recognition. This means that you will be able to search for a person or for a specific scene. In iOS 9 the Photos app offers some location and date searches, but nothing like this.
With the iOS 10 update installed you can search for beach, puppy or horse and you will get those pictures that you took, matching those scenes or objects.
Users who love to take Live Photos can now edit the Live Photo without losing the live portion. In iOS 9 editing a Live Photo warns users that this will remove the motion and sound, but in iOS 10 you can correct the color and other edits and keep the Live portion.
There is also a new Memories tab that will collect the important photos and videos you shoot while on a trip and then collect them into special montage set to music and with special effects applied. You can control the mood and then share the end result.

As an Amazon Associate I earn from qualifying purchases.