iOS 10 Messages, Emojis & Features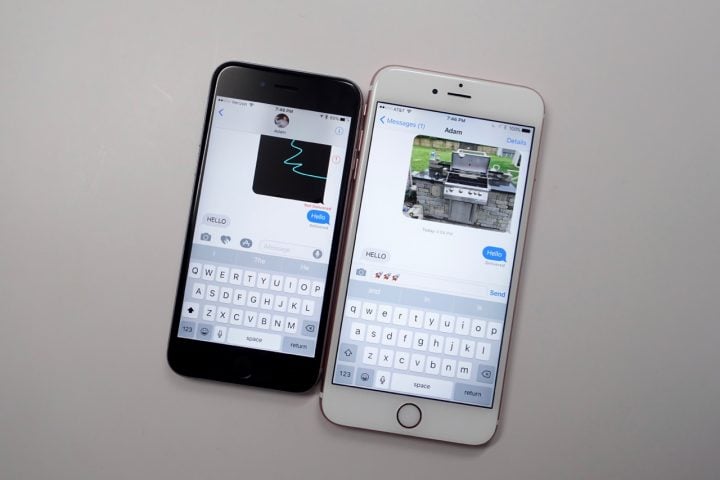 The iOS 10 Messages app is completely new with changes to emoji, app access, stickers, and all kinds of upgrades to the way you communicate with other users. There is even an invisible ink option.
When in messages you can see videos you get play in line while you keep talking. Videos now also play inline in Safari. When you tap the camera icon you immediately see what is in front of your screen.
The iOS 10 Emoji are three times bigger in the transcript and you now see Emoji predictions when you type. After you type a message you can tap the emoji keyboard and iOS 10 highlights words you can substitute emoji for.
New Bubble effects allow you to shout or whisper when you send a message and there are even full screen animation options when you really need to impress. An invisible ink sending option hides what someone is saying until you swipe.
iPhone users can send handwritten messages, taps with Digital touch and share a heartbeat. When someone shares something awesome you can reply with a tap-back by tapping on message to share a special short reply.
There are now stickers and you can doodle and draw on photos you take to really spice up your messages. You may not need other keyboards to deliver all your creativity.

As an Amazon Associate I earn from qualifying purchases.