Get Back iPhone Storage in iOS 10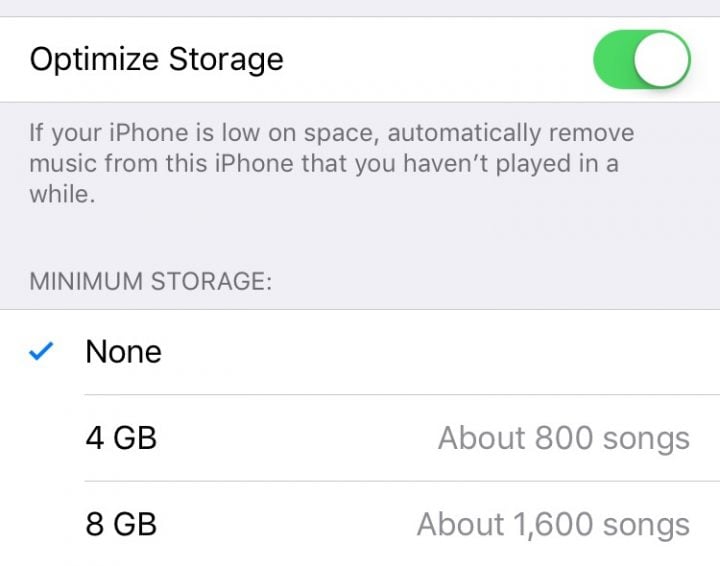 If you use the Music app on your iPhone you can now toggle on a setting to make sure your music doesn't take over all your iPhone storage. This only works with music and only in the Music app, so it's not going to magically make your iPhone storage open up, but it is handy.
Go to Settings -> Music -> Optimize -> On and then choose how much space you want the iPhone to keep free.
Once set up, this will automatically remove music from the iPhone that you haven't played in a while. You can always re-download the music if you want to listen later.

As an Amazon Associate I earn from qualifying purchases.