Wake Up Alarm: iOS 10 Tells You to Go to Bed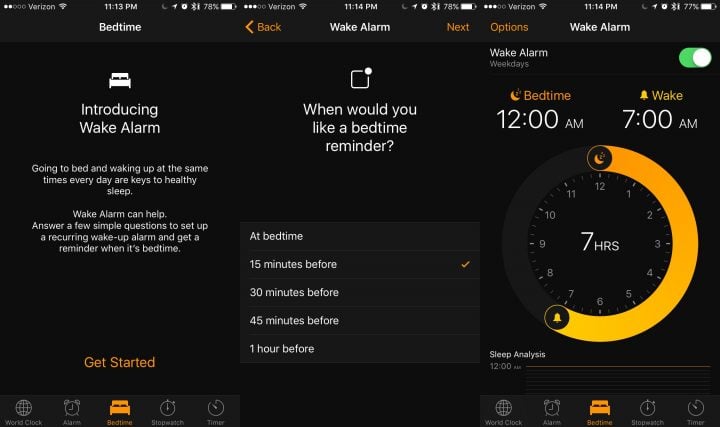 Your iPhone can tell you when to go to bed on iOS 10 and let you know when to wake up for a consistent sleeping experience that shoudl lead to better rest at night.
iOS 10 allows users to set a Wake Up Alarm separate from the alarm clock. This will allow you to get reminded when you need to go to bed and set the wake up time from that.
This can connect to the health app to track your sleep and deliver an analysis of your sleep, but so far that is not logging our sleep so accessories may be needed.

As an Amazon Associate I earn from qualifying purchases.