Moshi Tego Review: Sleek, Urban Backpack
The Moshi Tego backpack is a sleek urban backpack. In black it looks like it could easily pass on the set of a sci-fi movie thanks to bold lines and an ultra modern look. I've been using this backpack as my go to around town bag for over a month and it's perfectly suited for day to day use. The Tego is $169 in black and silver.
I use the Tego to carry a 15-inch MacBook Pro with TouchBar, various chargers, cables, a review phone and occasionally my Sony A6500 with an external microphone and a few extra batteries. I also keep the Moshi ionslim 5K USB C battery back inside, plugged into the integrated USB cord that allows me to plug a USB cable in and charge my phone on the go with the backpack completely sealed.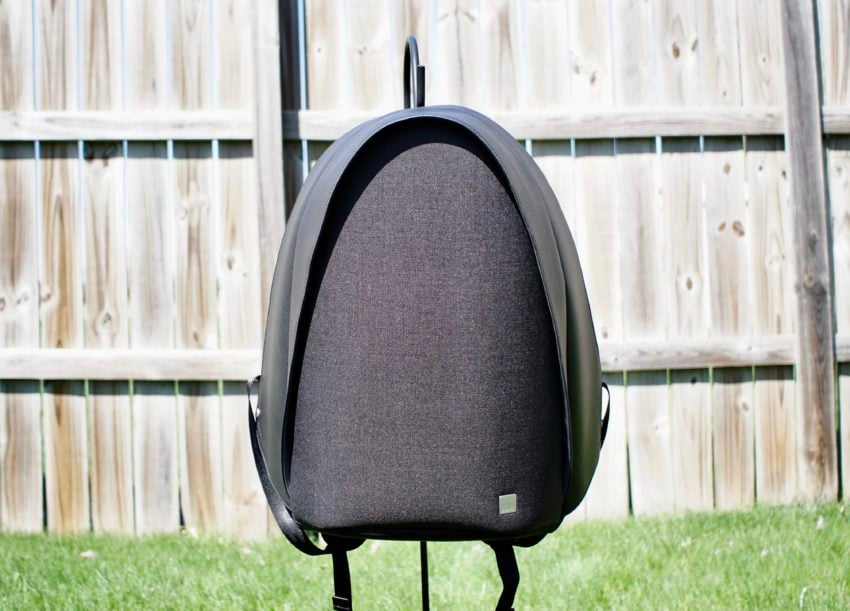 The bag's eye catching design combines with a 3M Scotchlite reflective strip for added visibility at night. Even though the bag will draw attention, it's designed to keep your gear safe in the city. The zippers are always concealed when the Tego is on your back, and there is even a RFID Shield Pocket that you can use to protect personal information.
[letsreview]
Inside I slide my 15-inch MacBook Pro into the padded laptop sleeve, which also fits a smaller 13-inch notebook easily. I don't always bring my iPad with me, but there is a very nice secondary sleeve that fits the 9.7-inch or 10.5 inch iPad Pro. There are also a few slim pockets that are great for organizing cables and holding camera batteries. There is also a small pocket to hold sunglasses safely, which is super handy.
The rest of the bag is open storage, which is handy for holding a jacket or soft items. I normally use this to hold my Sony a6500 camera and a microphone. It works, but the Moshi Arcus is a better fit if you need to carry additional gear that you want to protect.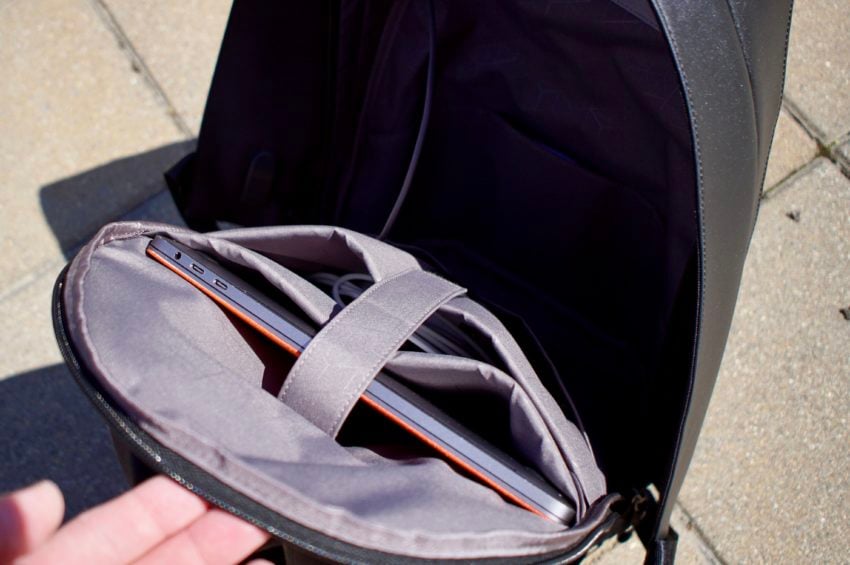 I like that the zippers are always hidden, so I don't need to worry about someone opening them while I am walking downtown. The design also keeps water from getting near the zippers and the material is weather resistant.
On the side there is a USB plug that I plug a Lightning or a USB C cable into to charge my phone while I wear the backpack. The other end inside plugs into any battery pack with a normal USB plug.











The overall design is what really sets this bag apart, with bold lines that are also functional by keeping the zippers hidden and water away from any entry point. The straps are comfortable even with a full load and the bag sits nicely on my back. The only exterior storage is the RFID shield pocket, which is a handy place to stash extra cash or other slim important items.
20 Best MacBook Pro Cases and Covers in 2020
Incase Compact Sleeve with BIONIC
The Incase Compact Sleeve with BIONIC is available for the 13-inch MacBook Pro or 16-inch MacBook Pro. This case is made with BIONIC yarn that is a material made from recovered plastic pollution in the marine and coastal environments.
This case looks amazing and offers the right amount of padding to keep your MacBook Pro safe, without adding much bulk. The sleeve zippers work very well and included pull tabs for easy use. A zipper on the outer edge opens to a small space to store chargers and adapters.
I like this case as a standalone option, or as something that I can put in a bag, like the Incase Commuter Backpack with Bionic.

As an Amazon Associate I earn from qualifying purchases.