4 NBA 2K18 Tips to Level Up Faster & Earn Virtual Currency
If you want to have the best custom player in NBA 2K18, knowing how to level up as quickly as possible and stash away Virtual Currency is essential. That's why you need these NBA 2K18 tips to level up faster and earn Virtual Currency in unexpected ways.
Leveling up your MyPlayer is the only way to make him the best that he can be. The game's new Road to 99 features awards bonuses for your MyPlayer's skill level. Every time he makes a major jump in the game's rating, you unlock special rewards and traits that can improve his passing and ball handling. Heading to the title's in-game gym gives you an opportunity to improve your character's raw talent between games also.
As for Virtual Currency, a steady flow of Virtual Currency is crucial to getting a solid footing in the game because NBA 2K18 relies on VC more than any previous title in the series. Changing your hairstyle and color requires Virtual Currency, and Virtual Currency is the only way to skip some of the game's most boring content.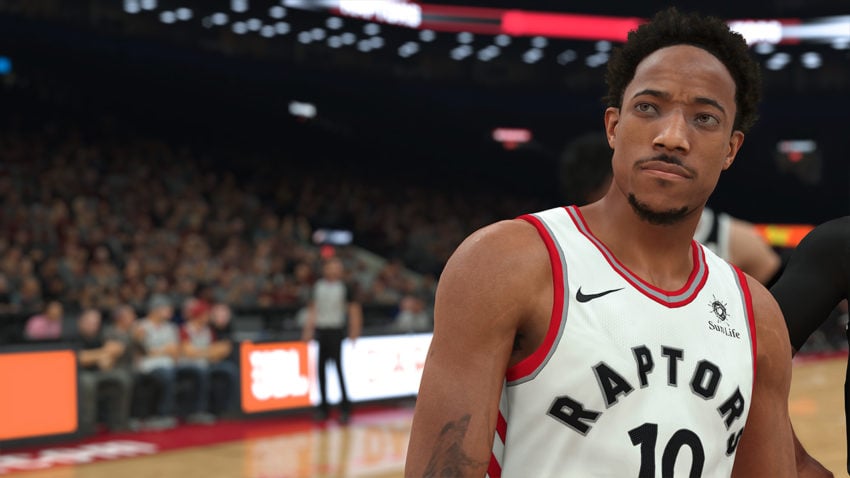 Here are 4 NBA 2K18 tips to level up faster and earn Virtual Currency. Use these tricks to give yourself a good head start in 2K Games' latest basketball simulation.
Read: 6 NBA 2K18 Problems: Issues & Fixes
Practice Free Throws
MyCareer, Pro-Am and The Playground may look different in NBA 2K18, but their fundamental premise is the same. In these modes, your MyPlayer is you. You won't get better unless you practice and work hard.
Keep an eye on your in-game phone for invites to workout sessions on your MyPlayer's off days. When you're not practicing with your team, take some time to train your MyPlayer in The Neighborhood's gym. Practice jumps and make sure that you're taking the time to perfect your character's free throws. If you keep up a steady practice and fitness routine, you will notice your character's performance improve.
Download My NBA2K to Earn Virtual Currency
The more Virtual Currency you have, the better position you're in to buy the most expensive character upgrades and cosmetic items when they finally become available to you.
If you're really dedicated to earning as much VC as you possibly can, download the My NBA2K app for iPhone and Android. Open the app every day for Virtual Currency bonuses that you don't have to do much for. You can earn up to 500 VC every day that you use the My NBA2K app. That's 3,500 VC every week.
Sign Endorsement Deals
As you're playing MyCareer, be smart and take the endorsement deals that come your way. Endorsement deals are another steady way to earn Virtual Currency for you to reinvest in your player.
Earn Virtual Currency in MyLeague
After you've explored the game's different modes, don't hesitate to try MyLeague. This mode has always provided a very easy way to stack smaller amounts of Virtual Currency.
MyLeague is a simulation of the entire National Basketball Association. Instead of having you play every game, NBA 2K18 lets you simulate games in the mode for a better experience. Then, the game mode awards you with Virtual Currency for successfully managing everything.
Read: NBA 2K18 MyLeague & MyGM: What's New
Because you must wait for the game simulations to finish, it's not a perfect way to earn as much VC as you can. Still, when combined with all the other ways to earn VC, playing MyLeague can really help boost your VC stash over time.
Track Your Player's Progress in The Road to 99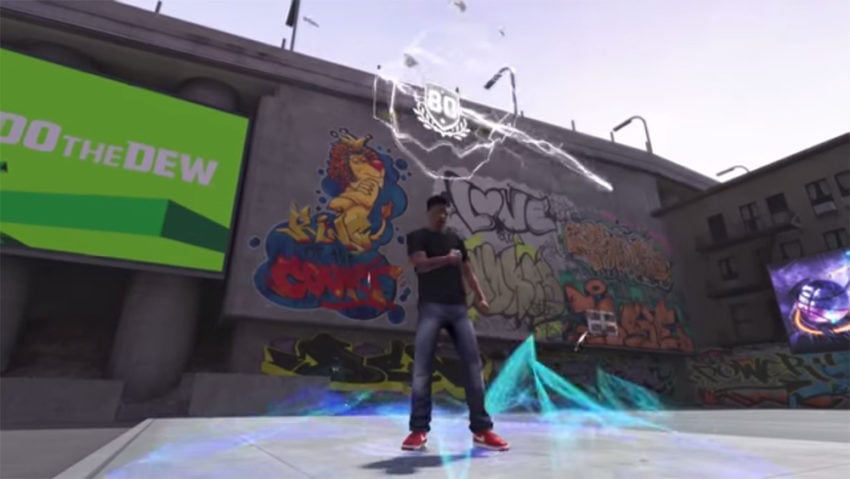 New for NBA 2K18, the Road to 99 finally gives players a solid way to compare the MyPlayers that they create. It's also a great way to improve your character's performance at The Playground, in league games and during Pro-Am tournaments.
Read: NBA 2K18 MyCareer: What's New
As your overall Road to 99 score improves, the game unlocks new skills and upgrades. These upgrades can improve your MyPlayer's performance. For example, reaching an 85 Overall score decreases how quickly your player can start sinking baskets with flair. A 91 Overall score allows your player to call different plays out on the court. These abilities should translate to easier wins, which means more VC and faster badge earning.
NBA 2K18 Features: 8 Reasons to Upgrade
More Realistic Player Movement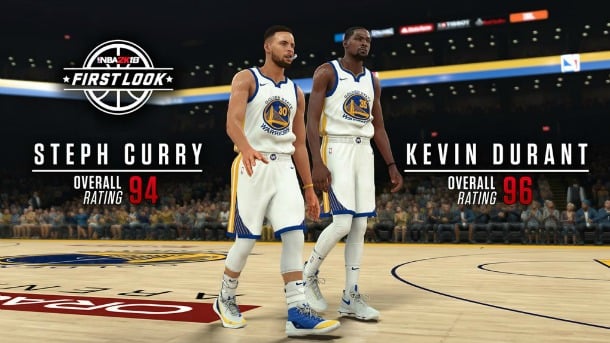 Speaking to Game Informer, NBA 2K18 gameplay director Mike Wang says that players can expect this year's title to have a lot less animation in it.
"We've been accused of being animation heavy at times, and this year we've done a good job of making the game feel like you are in complete control," Wang told the outlet in August.
The new physics system takes height, weight, acceleration and speed of each player into account before it renders any animation. That way, players react the way that you expect them to. It also means that transitioning for a layup or dunk is less jarring.
The NBA 2k18 images here are from GameInformer, to which 2K games shared new NBA 2K18 details.