10 NBA 2K18 Problems & How to Fix Them
NBA 2K18 release is here, and you can expect some NBA 2K18 problems as you play. Use these tips and workarounds to get the game working correctly when these issues occur.
NBA 2K18 isn't an especially buggy game, but it is a modern game. Players can see and interact with each other in The Neighborhood, and simulate entire leagues and franchises with MyGM and MyLeague. Even playing an exhibition game with other people requires multiple online services and your console to all work correctly. All major games with online multiplayer connectivity have issues.
Here are all the NBA 2K18 problems gamers have experienced so far.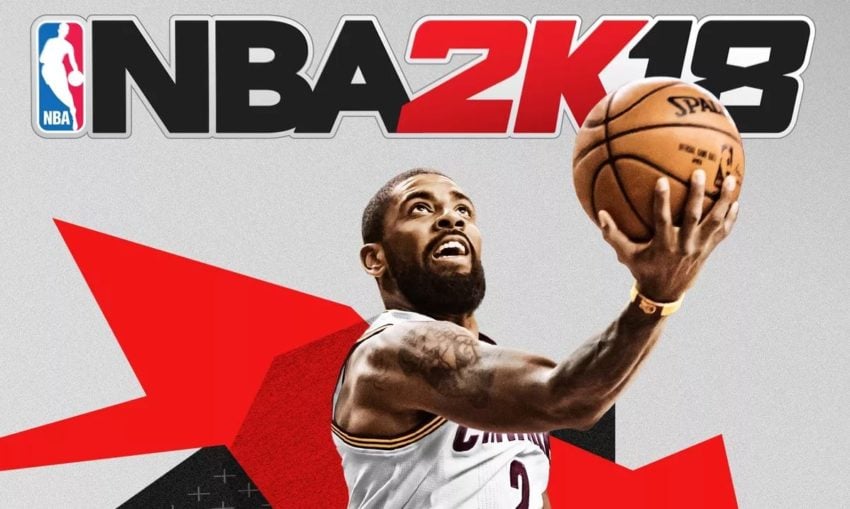 Read: NBA 2K18 Release Date, Features & Details
How to Fix NBA 2K18 Download Problems
Unfortunately, there's no way to fix NBA 2K18 problems caused by gamers all flooding Steam, Xbox Live and PlayStation Network servers to download the game.
Read: NBA 2K18 Pre-Orders; Which Edition to Buy?
You can do your best to make sure that your NBA 2K18 download problems aren't because something is wrong with your network. Try running a network test on a smartphone or PC connected to the same network as your console to be sure your download speeds aren't terrible. If your download speeds are bad, reset your router and reach out to your service provider for help.
How to Fix NBA 2K18 Installation Problems
You must install physical copies of NBA 2K18 on your Xbox One or PS4. Sometimes, software and storage issues can prevent that from happening.
First, check to make sure your NBA 2K18 installation problems aren't storage related. On the Xbox One, go to the My Games and Apps area to see how much storage you have left. You can check available storage on the PS4 from the game's Settings area. Digital versions of the game require 50GB of free storage, so expect the physical copies to require around that amount of free storage too.
Xbox One and PS4 both allow you to add USB hard drives to your console's pool of game storage. Just be sure there's nothing you need on the drive before you begin the set up process.
Read: How to Add a Hard Drive to Xbox One for More Storage
If your console isn't low on storage and the game won't install, try hard resetting your console. Hold your finger over your Xbox One or PS4's power button until it shuts off. Then, turn the console back on.
How to Fix NBA 2K18 Won't Connect to Servers
When NBA 2K18 won't connect to servers, check to make sure your gaming service is working correctly. Both Xbox Live and PlayStation Network sometimes stop working because of technical issues that are beyond your control. If you're on an Xbox One, check the status of Xbox Live here. PS4 users should check the status of PlayStation Network here.
How to Find Pro-AM
NBA 2K18 ditches separate game modes for a combined, Pro-AM, MyCareer, character customization and casual balling experience it calls The Neighborhood. After you've created your MyPlayer, go to the Pro-AM arena inside The Neighborhood to play the game mode.
Read: NBA 2K18 MyLeague & MyGM: What's New
Why You Can't Play with Other Gamers
If you can't play NBA 2K18 with other gamers, you may not have an Xbox Live Gold or PlayStation Plus subscription. Each subscription costs $9.99 a month and unlocks multiplayer on its companion system. A year of either service is $60. You can subscribe through your console or by buying a prepaid code from Amazon.
Xbox Live Gold and PlayStation Plus subscribers that can't play with other people should check each service's support website to check if anything is wrong on Microsoft or Sony's end. Xbox Live Support lists the status of each multiplayer system and PlayStation Network does the same here. If a core feature is down on your gaming service, it could be why you are having issues.
How to Fix Missing NBA 2K18 Virtual Currency Bonuses
Every copy of NBA 2K18 comes with some Virtual Currency to upgrade your MyPlayer within The Neighborhood and MyCareer. It is sometimes hard to claim these VC bonuses in-game.
When you've installed the game and your VC bonus is still missing, try exiting the game again. This will force it to reconnect to the only service and sync over your Virtual Currency.
You Can't Fix Virtual Currency Transfer Problems
Unfortunately, there's no way for you to fix Virtual Currency transfer problems. Even if you have two copies of NBA 2K18 on the same  2K Account, you can't move virtual currency between them unless they're the same type of system. So, for example, you can't use Virtual Currency that you earned in the Nintendo Switch game to buy character upgrades and gear in the Xbox One.
How to Fix Missing MyCareer Gear and Virtual Currency on Xbox One
NBA 2K18 for Xbox One launched with a bug that reset game saves, forcing players to rebuild their MyCareer character's gear collection and contact 2K support to recover any Virtual Currency that they'd earned. According to 2K Games Support on Twitter, the issue is fixed with the September 18th game update.
PS4/XB1 patch approved and releasing within next hour. Just a heads up when you get that update. More info soon.

— Ronnie 2K 2K19 (@Ronnie2K) September 18, 2017
Let your game stay on the menu screen for a few seconds. Sometimes the game can take a long time to load a save.
If your MyCareer Character and Virtual Currency are still disappearing on Xbox One, check the Updates area in the My Games and Apps area to make sure you have the latest NBA 2K18 update. Connect to Xbox Live and download the update if you haven't already done so. Contact 2K Games here to try and retrieve your save and Virtual Currency.
How to Fix NBA 2K18 EFEAB30C OR 4B538E50 Errors
If you're constantly getting the EFEAB30C or 4B538E50 errors, it's because your console or PC hasn't downloaded the latest information it needs to play online. You can't play the game with other people until you get that data fixed.
To fix this issue, try playing two Play Now games from the home screen. This will force NBA 2K18 to interact with the servers and check for updates. Also, try closing the game and restarting your console, if you aren't asked to apply updates to your game.
How to Fix NBA 2K18 Freezing Problems
NBA 2K18 sometimes freezes during interview sessions, cutscenes and between events. If this happens to you, restart your console or PC. For the most part, restarting seems to fix these issues, but some may need game updates from 2K Games and Visual Concepts to solve. Xbox One and PS4 gamers with internet access get game updates that solve freezing problems and other bugs automatically.
Gotta Be Mobile will continue to update this list of NBA 2K18 problems as any issues with the game surface.
NBA 2K18 Features: 8 Reasons to Upgrade
More Realistic Player Movement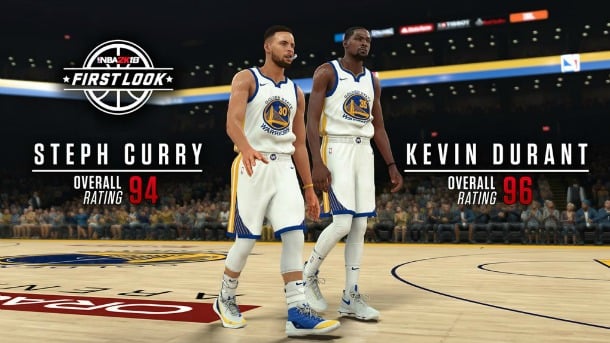 Speaking to Game Informer, NBA 2K18 gameplay director Mike Wang says that players can expect this year's title to have a lot less animation in it.
"We've been accused of being animation heavy at times, and this year we've done a good job of making the game feel like you are in complete control," Wang told the outlet in August.
The new physics system takes height, weight, acceleration and speed of each player into account before it renders any animation. That way, players react the way that you expect them to. It also means that transitioning for a layup or dunk is less jarring.
The NBA 2k18 images here are from GameInformer, to which 2K games shared new NBA 2K18 details.