NBA 2K18 MyLeague & MyGM: What's New
The NBA 2K franchise's MyLeague and MyGM experiences are always detailed. They're also always evolving, and that is why this year's NBA 2K18 release on September 19th is so widely anticipated.
MyLeague and MyGM let you deep dive into the logistics of your favorite NBA franchise in ways that MyCareer, the game's story-focused single player doesn't. In MyLeague, you're charged with running your own version of the National Basketball Association. MyGM puts you in charge of one NBA franchise. You manage that franchise's location, finances and athletes. Compare that to MyCareer, which focuses on just your custom player and his rise to stardom.
The NBA 2K18 release adds new levels of realism to these modes. The new 2017 Collective Bargaining Agreement rules that now govern the real-life NBA are in this new game. And a new analytics tool lets you easily see what members of your league are outperforming other players. Caps, Trading Draft Rights, alternatives uniforms, and custom arena branding are also in NBA 2K18.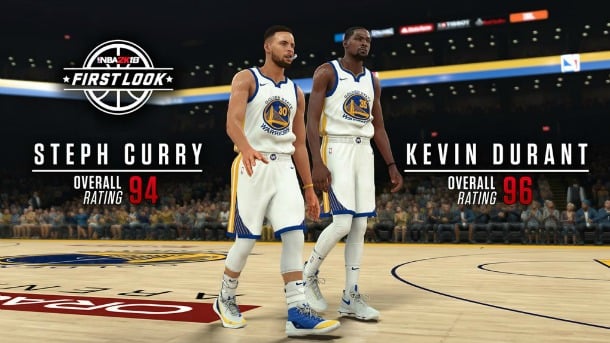 Read: NBA 2K18 Release Drive, Features & Details
Here's everything new in NBA 2K18 MyLeague and MyGM. If you like these modes, use this guide to decide if upgrading to NBA 2K18 is a good idea for you.
The New MyGM
MyGM has a very different point of view than MyCareer, but the two share the same inspiration in NBA 2K18. This year's MyGM mode has a story.
You, the player, were in the NBA until a career ending injury forced you to look at other options. The game's narrative centers around whether you can take what you've learned on the court and apply it to managing players, doing backroom deals and keeping your team's owner happy.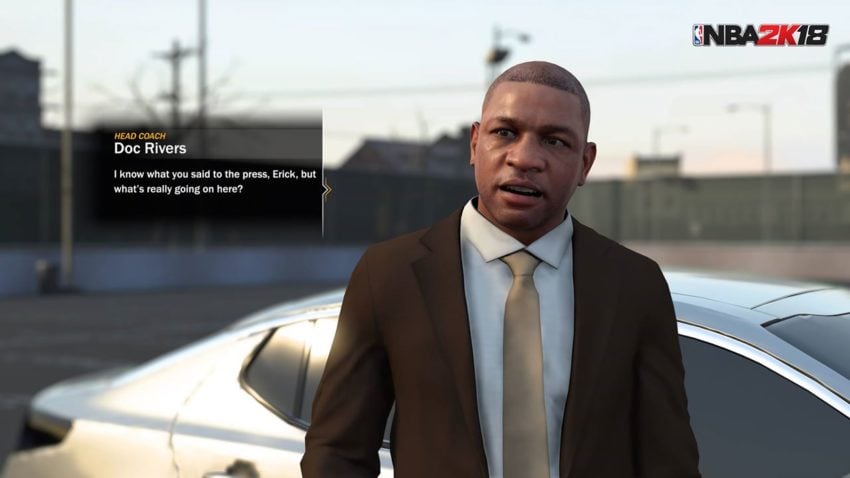 Though they have the same core experience, MyGM is different from MyCareer in one big way. MyCareer focuses on cut scenes. You hear other players talk and see their reactions. MyGM is text-based, and there are no cut scenes. However, the choices you make still determine where your MyGM story goes next.
Mechanics and Upgrades for MyLeague
Every year, Visual Concepts tries to make their simulations even more realistic. The NBA 2K18 release brings with it another round of new options and changes to make sure your MyLeague experience is as close to the real NBA as possible.
All the 2017 NBA Collective Bargaining Agreement rules are in NBA 2K18. This includes super max contracts, exception amounts, contracts for rookies that scale, a minimum annual salary, annual salary increases, a 14-player roster minimum and the Over-38 Rule. The Over-38 Rule forces organizations to maintain contracts with players that turn 38 during their existing contract.
Read: NBA 2K18 Features: 7 Reasons to Upgrade
Outside of the Collective Bargaining Agreement, there are other new mechanics at work in MyLeague. G-League integration lets you send the athletes that can't get any playing time to training so that they can get scouted and drafted. New Two-Way Contracts let you sign new players for 45 days or less.
NBA 2K18's new Free Agent Moratorium captures tries to capture the excitement of the real moratorium. It lasts a full three days. During that time, verbal agreements between players and organizations fly. Finally, you can draft international players and trade draft rights with other teams.
Building on the customization added with NBA 2K17, you can relocate your teams and rebrand arenas in NBA 2K18. There are ten new cities for you to choose from when moving a team.
MyLeague player customization has some upgrades for players. You can edit jump shots and create a custom character for MyLeague. Also, it's up to you to decide how often players in your league can wear their signature accessories. In past titles, the game added accessories randomly.
Mechanics and Upgrades for MyLeague Online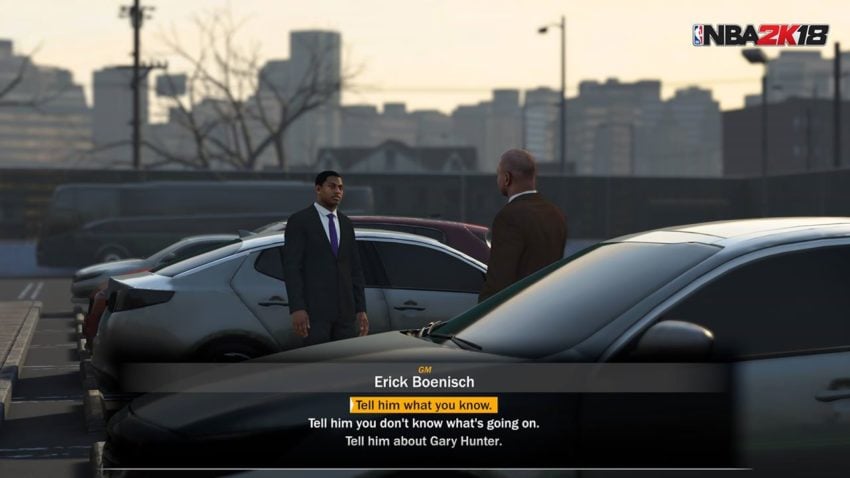 In MyLeague Online, you fill a league with 29 teams and manage everything that happens. Besides the upgrades that all of MyLeague has, you will find two major updates when you bring home your copy of the game.
NBA 2K18 adds custom uniforms, branding and arenas to this mode. This means that you can populate your league with your own teams and interesting characters if they are CPU controlled.
Second, as the Administrator, you can reset playoff games when you'd like them replayed for any reason. This should help with disputed games that have high-stakes in your MyLeague Online experience.
MyLeague Analytics Tool
Finally, there's the MyLeague Analytics Tool. With it, you can plot each player's success based on physical attributes, like age, height and weight. The whole point of the new tool is to provide you with a better understanding of your league's performance.
Read: NBA 2K18: Which Edition to Buy?
All told, MyLeague and MyGM are worth upgrading to NBA 2K18 for. Xbox One, PS4, Xbox 360, PS3 and PS3 gamers can try the two modes for themselves beginning September 15th if they pre-order. That's when Early Tip- Off Weekend starts.
NBA 2K18 Features: 8 Reasons to Upgrade
More Realistic Player Movement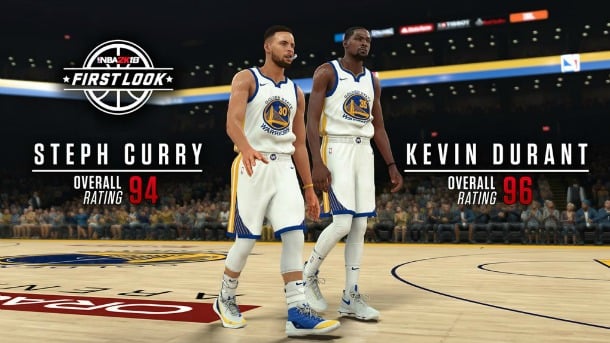 Speaking to Game Informer, NBA 2K18 gameplay director Mike Wang says that players can expect this year's title to have a lot less animation in it.
"We've been accused of being animation heavy at times, and this year we've done a good job of making the game feel like you are in complete control," Wang told the outlet in August.
The new physics system takes height, weight, acceleration and speed of each player into account before it renders any animation. That way, players react the way that you expect them to. It also means that transitioning for a layup or dunk is less jarring.
The NBA 2k18 images here are from GameInformer, to which 2K games shared new NBA 2K18 details.