New Call of Duty: WWII Multiplayer Details Revealed
New Call of Duty: WWII multiplayer map details shed light on where you will be fighting this fall in the new Call of Duty game. While the major reveal is still planned during the Sony E3 2017 briefing next week, a small morsel is available now. We also learn more about the overall pace of Call of Duty: WWII multiplayer in this teaser.
After seeing bits and pieces of the campaign mode, and learning that you will play the Battle of the Bulge, we now know that you will get to play in other areas of Europe and the battles of World War 2 while playing the new Call of Duty multiplayer.
With the new boots on the ground combat style, gamers need to adapt to a new way of getting across the map and a new way of fighting.  "The feeling of being able to identify your lanes and threats is so different when you're grounded. We spent a lot of time on map design, and there's a lot of fundamental rules about sightlines and engagements. But it's transformational when you [no longer] have to worry about an unseen threat from the sky.", Michael Condrey told EDGE Magazine in an interview shared on Reddit.
Condrey and Glen Schofield traveled across Europe to visit battlefields and important locations as the team worked on the accuracy and the overall feel of Call of Duty: WWII. This plays into the Call of Duty: WWII multiplayer maps, which diverge from those in the campaign. This is something that will likely continue through the Call of Duty: WWII DLC.
EDGE Magazine shared, "Such environmental storytelling will also feature in the multiplayer component, which in addition to revisiting battlefields featured in the singleplayer campaign will also expand to different fronts. A stop on Condrey and Schofield's research trip informed one such multiplayer map, but with the mode's finer details being held back for E3 – and a beadyeyed Activision rep sat in the interview room – specifics elude us."
This is not a major shock, but it is a good sign that the starting list of WWII maps will include a wide range of areas and challenges. In the interview, Condrey and Schofield mention Normandy, Aachen and the Hürtgen (frozen) forest as well as visiting a concentration camp. Gamers will even see some of the real events of WWII spill over into the new Call of Duty: WWII Zombies.
Activision will announce new details at E3 2017 with a focus on Multiplayer and Zombies. We may also learn about a special Call of Duty: WWII edition and the exact Call of Duty: WWII beta dates.
4 Reasons You Should Buy Call of Duty: WWII & 4 Reasons Not To
Buy If You Like the State of Call of Duty: WWII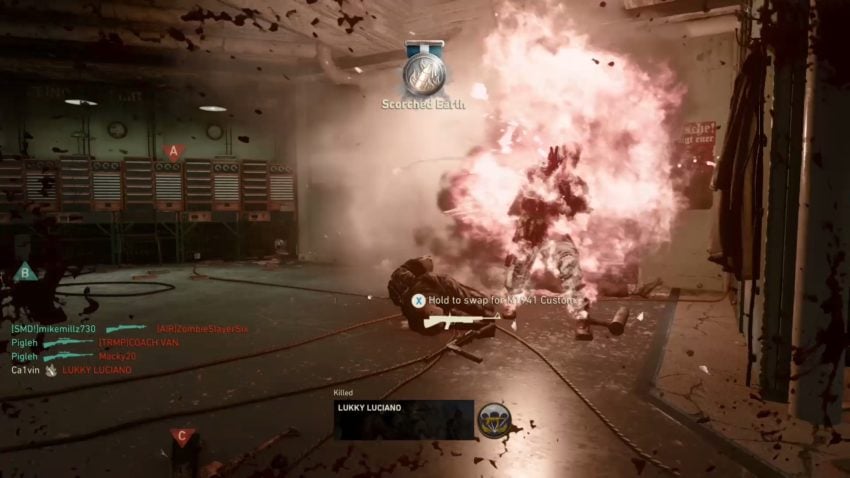 We are almost halfway into the Call of Duty: WWII life and there are many changes to the overall gameplay including changes to flinch, weapon balancing and small tweaks designed to make the game better.
Sledgehammer Games continues to tweak the state of weapons and change the game for balancing and based on player feedback. You can check out the latest update about the game directly from Sledgehammer.
There are still some complaints and issues, but we are starting to get a better feel for what Call of Duty: WWII will be like through the rest of the year.
If you have a chance to try it out and you like the game speed and weapon balance, this could be the best time for you to buy.

As an Amazon Associate I earn from qualifying purchases.