Nexus Android 7.0 Problems: 5 Things to Know
The Nexus Android 7.0 Nougat update is still causing problems and today we want to take a look at Nexus Android 7.0 problems on the Nexus 6, Nexus 6P, Nexus 5X, and more.
Earlier this year, Google released an Android Nougat Developer Preview, a beta that allowed anyone with a compatible device to test the update ahead of its public release.
The Android 7.0 Nougat beta delivered new and important features but it also caused problems for us and many other Nexus users.
In August, Google released the final version of the Nexus Android 7.0 Nougat update. And while the beta wiped out some of these problems, Nexus users are complaining about various issues with the new operating system.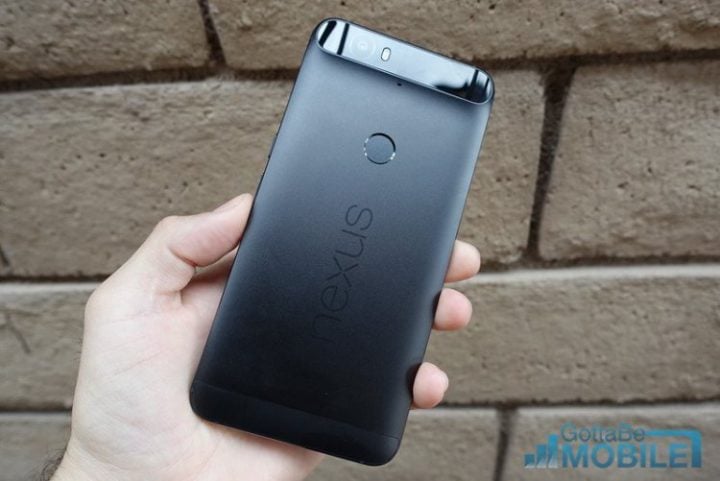 As we push deeper into the fall, we're learning about the Android 7.0 Nougat problems plaguing owners of Nexus smartphones and tablets.
In response, we've put together a roundup that looks at these Nexus Android 7.0 problems, potential fixes for the most common Nougat issues, some places to go if you need to find feedback about the Android 7.0 Nougat update on your device, and what you can expect from the first bug fix update.
We will continue to update this with new information so check back for regular updates about problems, fixes and more.
How to Prepare for Android 7.0 Nougat
Now that Android 7.0 Nougat is out, it's going to be tempting to make the move from Marshmallow to Nougat. That said, before you make the move to Google's new operating system, you'll want to make sure that you've prepared.
It's extremely difficult to predict what you might run into after you install Android 7.0 Nougat on your Nexus phone or tablet. It could be flawless, you could see a dramatic drop in performance. It's impossible to say. So, you'll want to take a few minutes to prepare.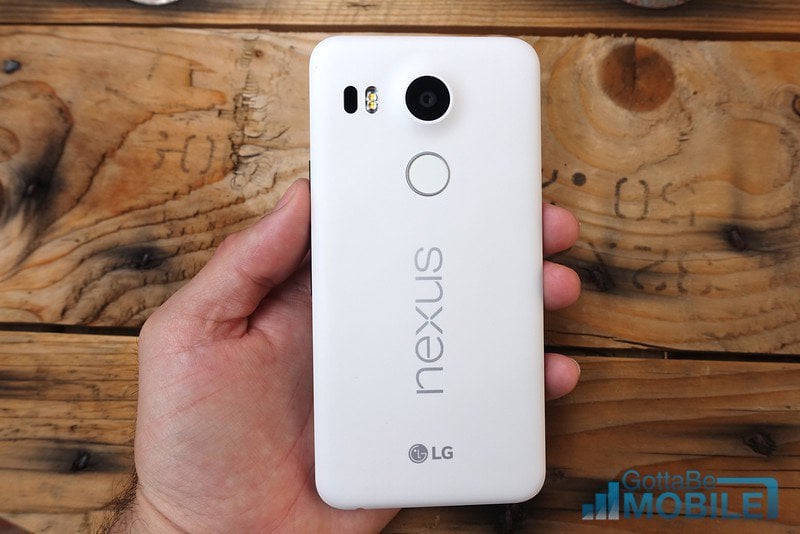 You'll want to take a look at the step-by-step through the process we use before we install an Android update.
A little prep work will go a long way toward preventing serious issues. Take your time with Android 7.0 Nougat. It's not going anywhere.
Android 7.0 Nougat Problems
The Android 7.0 Nougat update is a solid upgrade for Nexus smartphones and tablets but it's far from perfect.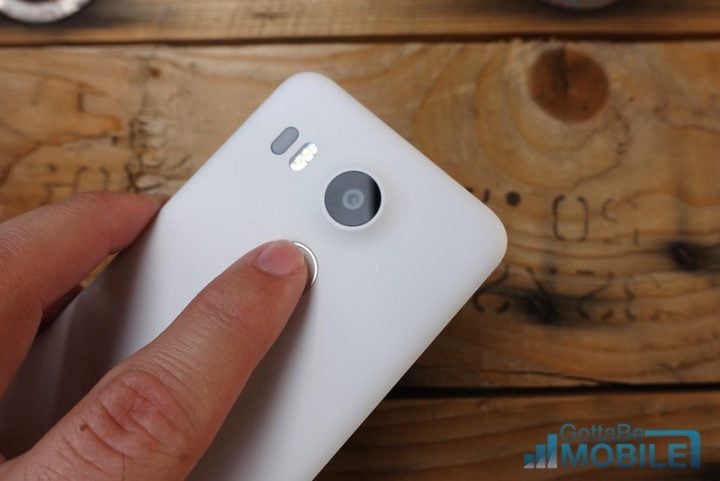 Android 7.0 Nougat problems feature the usual complaints about the installation process. A number of users have experienced issues side-loading the new software. This is a common complaint. If you're having issues, take a look at our guide. It'll walk you through the process.
Nexus 5X owners are reporting boot loops after installing Android 7.0 Nougat. However, Google is claiming that it's a hardware problem and not a software problem which means it likely won't be able to fix the issue with an update.
It appears that the only solution, at least for right now, is to get in contact with the retailer and ask for a replacement.
We're also seeing complaints about busted/sound speakers, various performance issues including lag, abnormal battery drain, issues with Wi-Fi, issues with Bluetooth, problems moving from the Developer Preview, problems with various applications and Google Now, and more. Those merely scratch the surface.
https://twitter.com/Jimb0x/status/767970621082914816
https://twitter.com/jjcollins15/status/769285210017927168
First silly little bug in @Android Nougat.
Notification is blank when there actually *is* a notification there. pic.twitter.com/ExBEepUlqb

— Sankalp (@sankalp_sans) August 27, 2016
Android 7.0 Nougat little icon bug on my 6P. I guess I have super ultra bluetooth @googlenexus pic.twitter.com/gN2W0CIwWp

— Sebastien Fey ⭐️ (@jsfey) August 26, 2016
I'm having a problem with @BBM since updating my Nexus 6P to Nougat. Error writing file when anyone sends me any file/voice @BlackBerryHelp

— Adam (@Massonite) August 26, 2016
The good news is that we haven't (at least not yet) heard about any widespread Nexus Android 7.0 Nougat problems. That could, of course, change at a moment's notice so you'll want to be extremely careful with your device and this update.
Where to Find Android 7.0 Feedback
As we move away from Google's Android 7.0 Nougat release date, you'll want to keep tabs on performance.
Doing this will alert you to potential Android 7.0 Nougat problems on your device. And if you're on the fence about installing Android 7.0 on your phone or tablet, it'll help you get to one side of the fence or the other.
Most of you will probably wind up installing Nougat on your Nexus device but it might be wise to get a second opinion before you do so.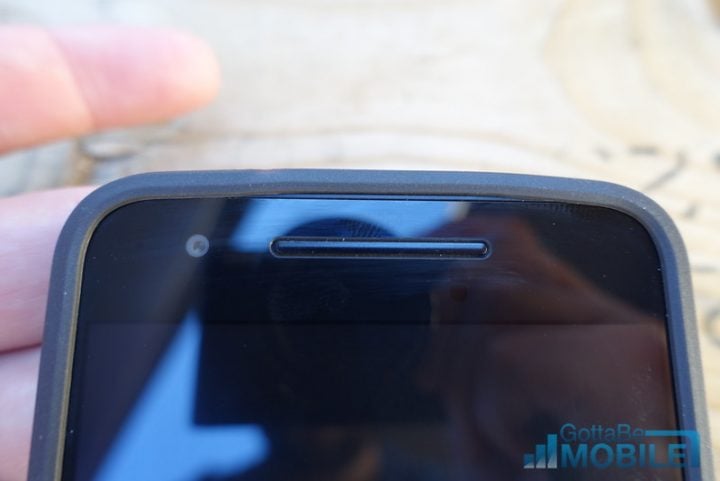 We recently dug into the Nexus 5X Android 7.0 Nougat update so that's a great place to start if you're looking for feedback about the update's general performance . There are a number of other resources out there.
We're starting to see feedback go up on social media sites like Twitter and Facebook, Google's Nexus Help forums, XDA-Developers, YouTube, and Android-centric forums like Android Central forums.
If you're dealing with Android 7.0 Nougat problems or you're worried about the potential for Nougat problems on your device, dig into the feedback there.
How to Fix Android 7.0 Nougat Problems
If you're already experiencing an Android 7.0 problem on your device or if you simply want to prepare ahead of your Android 7.0 update, you'll want to take a look at our list of fixes for common Nexus Android 7.0 Nougat issues.
Our list includes potential fixes for Wi-Fi problems, Bluetooth issues, and other bugs that typically pop up after a major Nexus update release.
We've also put together another guide that will show you how to fix Nexus Android 7.0 Nougat battery life problems.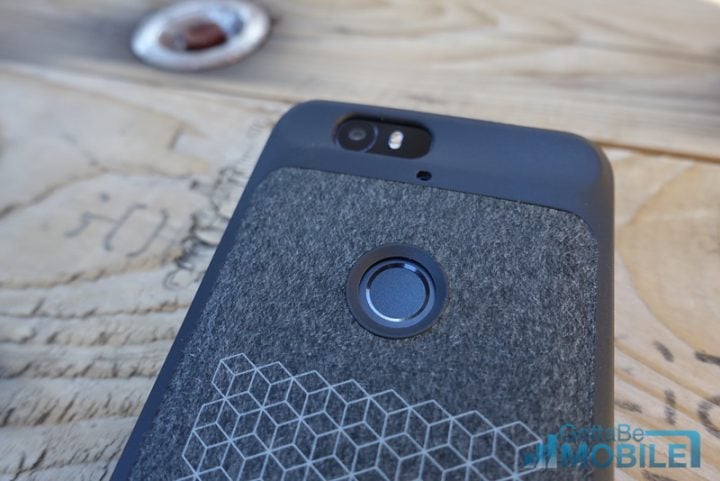 These fixes for Nexus Android problems have worked for many people in the past but they aren't guaranteed to work on your phone or tablet.
If you can't find a fix there, take at Google's Nexus Help Forums. There are some very knowledgeable and polite Nexus users located there.
If not there, head over to XDA-Developers, or your favorite Android-centric forum for other potential remedies.
What's Next
In its August Android 7.0 Nougat announcement, Google told Nexus owners it had already started work on the next major Android Nougat update. At the time, it didn't confirm the version. Now we know that update is Android 7.1.
Before its official release in December (for the Nexus 6P, Nexus 5X, Nexus 6, Nexus 5X, Nexus 6P, Nexus 9, Nexus Player, and Pixel C), Google's released an Android 7.1 Developer Preview for the Nexus 6P, Pixel C, and Nexus 5X.G
The Android 7.1 Developer Preview is now available to those who are enrolled in Google's Android Beta program. If you are experiencing major issues on Android 7.0 or if you're curious about Android 7.1's performance, you might consider installing this preview.
Betas typically aren't good alternatives to official software but there's a chance you'll see some improvements with Android 7.1 on board.
The next three quarterly maintenance releases of Android Nougat will be Android 7.1 / 7.1.1 / 7.1.2

— Evan Blass (@evleaks) August 28, 2016
The Android 7.1 Nougat change log for older Nexus devices isn't confirmed but we expect it to come with some crucial bug fixes for Android Noguat problems. Android 7.1 will also come with some brand new features.
Google will also continue to roll out its monthly security updates though you can't rely on those to bring bug fixes for Nougat problems.
Keep an eye out for details about security updates and the next Nougat update as we into the month of November.
9 Things to Do Before Installing the Nexus Android 7.1.2 Update
Get Familiar with Android 7.1.2 Nougat
One of the first things you'll want to do before installing Android 7.1.2 Nougat is to get familiar with the update. Blindly installing Android 7.1.2 Nougat on your device is a bad idea, particularly for novice Android users.
If you haven't been following the Developer Preview, now would be a great time to get acquainted with Android 7.1.2 and its various changes. Some are big and obvious. Others are much smaller and harder to locate.
We've put together a guide that will walk you through Android 7.1.2 Nougat versus Android Nougat and Android Marshmallow. You can also get a feel for the changes here in this Android 7.1.2 Nougat release roundup.
It's in your benefit to dig into the update prior to installing it. This way, you won't be caught off guard by any of the changes.

As an Amazon Associate I earn from qualifying purchases.