4 Reasons to Buy Madden 20 Today & 2 Reasons To Wait
Should you buy Madden 20 today or wait for bigger deals and patches? While the Madden 20 release date is in the rearview mirror, there are still a lot of players trying to decide if it Madden 20 is worth buying.
We can help you decide if it is time to buy, or if you should hold off and wait for bigger Madden 20 deals, details and reviews.
You can try out Madden 20 with EA Access or Origin Access, which is the best way to decide if you should buy Madden 20. This lets you try out the full game for as little as $4.99 for the month and you can save 10% on the game if you decide to buy it.
There are three Madden 20 editions to choose from this year. We have a close look at whether the Superstar edition is worth buying and if the Ultimate Superstar edition is worth it.
We've tested the exciting new Madden 20 features including a new QB1 mode with college playoffs and a variety of other gaming upgrades including the Superstar X factor, new playbooks, and run-pass options as well as the ability to play the Pro Bowl.
Read: New Madden 20 Features
Here's a closer look at the reasons to pre-order Madden 20 and the reasons you should wait before you spend any money on the latest version of Madden.
Reasons to Buy Madden 20
Buy if You Love to Grind MUT Challenges
Buy for a Challenging QB1 Mode
Buy if You Like the Trial
Buy If You Like the New Features
Reasons Not to Buy Madden 20 Yet
Read Madden 20 Reviews
Wait for Better Madden 20 Deals
Read the full Madden 20 buying guide below to learn about the reasons you should jump on this, and the reasons you should wait with full details on each so that you can make up your own mind.
If you decide that you want to pre-order, you can buy Madden 20 at GameStop, Best Buy, Amazon and digitally through Microsoft and Sony.
Buy if You Love to Grind MUT Challenges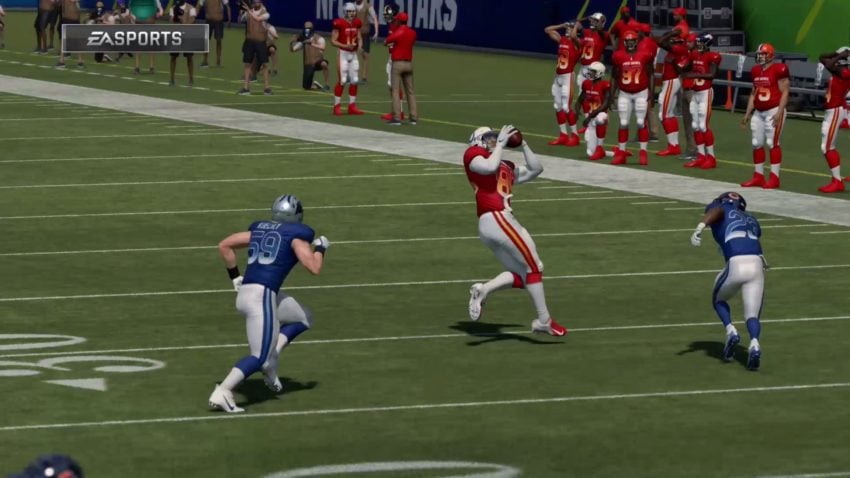 Do you love to play MUT and grind out those challenges? This is how I tend to play Madden Ultimate Team and after playing Madden 20 for the first time I'm a big fan of the new system that makes rolling through challenges much easier.
When you complete a challenge in a series, you can roll right into the next challenge. In Madden 19, you had to go out, collect rewards, go back in and it was a lot of loading and a lot of time wasted. With Madden 20, you go right into the next Challenge in a series.
I also enjoy the new options to choose the difficulty for challenges to earn more stars. This makes it easier to get through missions quickly when you are starting, or to really challenge yourself.
You can buy Madden 20 for PC, Xbox One and PC starting at $59.99 at GameStop, Best Buy, Amazon and digitally through Microsoft and Sony.

As an Amazon Associate I earn from qualifying purchases.