8 Sea of Thieves Problems & Fixes
Sea of Thieves problems are frustrating. When your internet connection doesn't work correctly, Sea of Thieves won't either. It's an online only game, and it needs to connect to Xbox Live before you can play. Game downloads can take hours. Some pre-order problems will leave you without the special Black Dog Pack everyone receives for buying a copy early.
But don't let Sea of Thieves problems keep you from discovering treasure and battling other pirates. Use this breakdown of Sea of Thieves problems to get the Xbox One game working on your console and Windows 10 PC.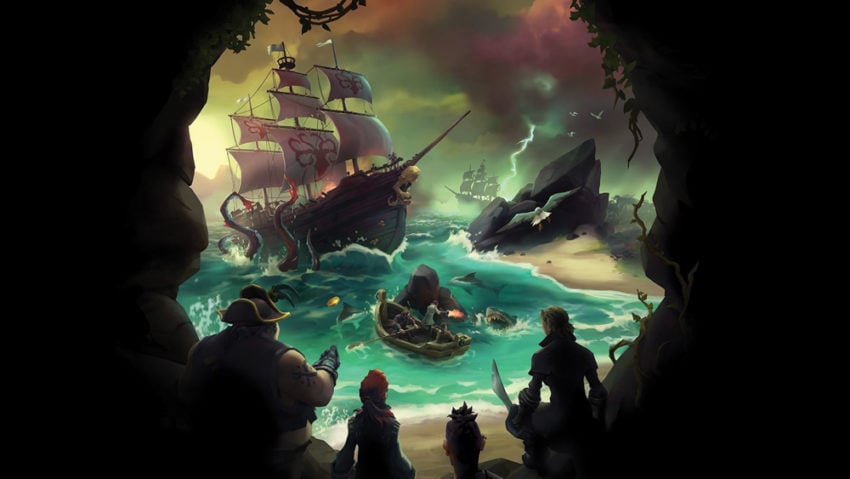 Fix your Sea of Thieves problems with these tips and tricks.
Read: Best New Xbox One Games Coming in 2018
Sea of Thieves Multiplayer Problems
If Sea of Thieves problems ruin your multiplayer experience, do these things.
Confirm your internet is working by using your smartphone to browse the same network your console is connected to. If the website you're trying to browse loads, your internet is working just fine.
Next, make sure your Xbox One hasn't lost its connection to Xbox Live. Do that by pressing the Xbox logo on your wireless controller and going back to the Home screen. If your console still shows advertisements and what's happening with your friends, it's connected to Xbox Live.
Read: Xbox Live Problems & Fixes
Finally, go to Support.Xbox.com because Xbox Live can cause problems. Look for any notifications about matchmaking not working. You can't play Sea of Thieves until Microsoft fixes Xbox Live issues posted to this page.
Sea of Thieves Pre-Order Problems
Sea of Thieves pre-orders come with the Black Dog Pack, a digital add-on that unlocks some character gear for your pirate. There are two ways to get this gear.
Disc copies of Sea of Thieves have a code to unlock the Black Dog Pack. Look for that code on the bottom of your receipt from GameStop, Best Buy and other retailers. Unfortunately, you can't claim the Black Dog Pack for your physical copy of Sea of Thieves without this code.
If you purchased a digital copy of Sea of Thieves, you don't need a code, according to Microsoft. Just download the Black Dog Pack from the Microsoft Store on your console.
Sea of Thieves Download Problems
Plan on starting your Sea of Thieves download, then doing something else to pass the time. Large games take a long time to download on Xbox One. Also, don't count on playing Sea of Thieves before the download finishes. Some games let you play early, but Sea of Thieves does not.
Sea of Thieves Install Problems
Sea of Thieves install problems occur when a bug ruins your game install or your console doesn't have enough storage.
Investigate the storage issue by opening the My Games & Apps area from the Home screen. Check the meter in the bottom-left corner of your screen to see how much free space your console has left. If it's less than 20GB, a lack of storage is causing your Sea of Thieves install problems.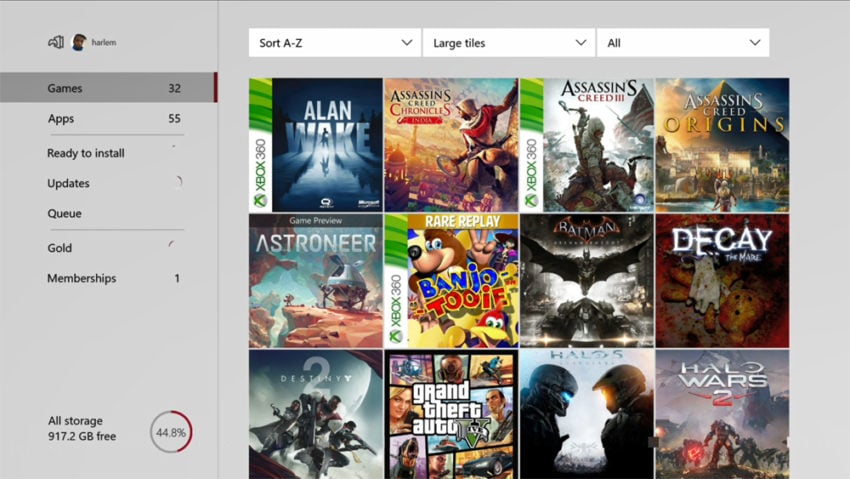 Use these methods to get more available storage.
Delete old apps and games by highlighting their icons in the My Games and Apps area and pressing the Menu button on our controller. Select Manage and delete games you no longer play.
Add more storage to your console with a new hard drive. Gotta Be Mobile's Best Xbox One Hard Drives roundup includes some great external storage devices at reasonable prices. The Xbox One can use any USB 3.0 hard drive with more than 256GB of storage as an external drive. Just make sure the hard drive you add games to isn't a hard drive you need for anything else. The console will erase everything that's on it.
Solving the Sea of Thieves install problems not related to lack of storage requires a reset. Take the game disc out of your console. Now, press the power button on the front of your Xbox One until it turns off. Turn the console back on and insert your disc again.
This time, the install should work. If you are still having issues, read Gotta Be Mobile's How to Fix Stuck Xbox One Game Installs guide to solve the problem.
Read: How to Add a Hard Drive to Xbox One for More Storage
Sea of Thieves 4K Problems
There aren't many reports of Sea of Thieves 4K problems yet, but that could change soon. Check these things if you aren't seeing 4K graphics on your console.
Read: How to Fix Xbox One X 4K Problems
First, confirm you have all the right hardware. You need a 4K TV and an Xbox One X to get 4K graphics. All TVs don't support the same standards, so confirm that your TV does in the Settings app.
Press the Xbox logo on your controller and move the joystick to the far right to highlight Settings. Select the Settings app in the menu.
Select Display & Sound in the menu on the left side of your screen.
Select 4K UHD if you see that option.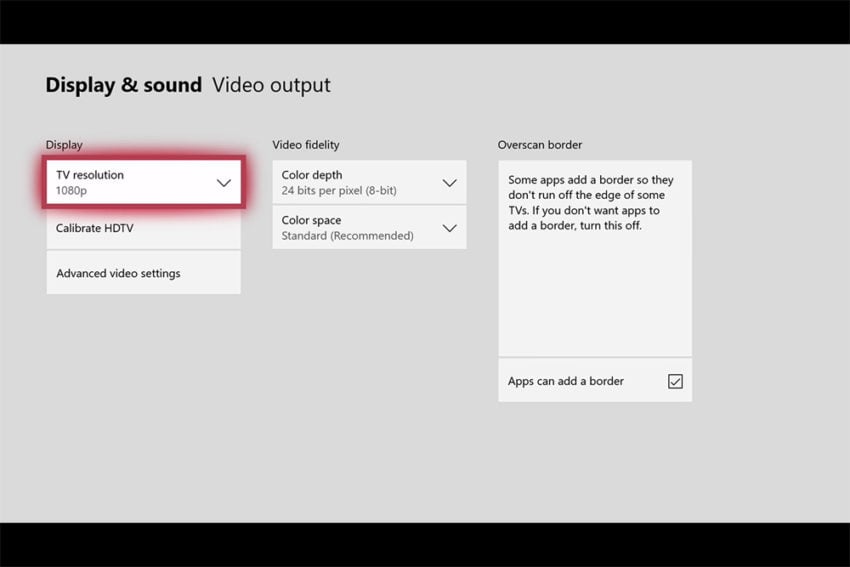 Your Xbox One will give you a breakdown of all the standards your TV must meet for 4K gaming. A check mark means that the TV meets those requirements. Exclamation points and red circles mean those features prevent you from playing games in 4K. Try fixing Sea of Thieves 4K problems by tweaking your TV's settings. Just know that some issues require a software update from the company that made your TV.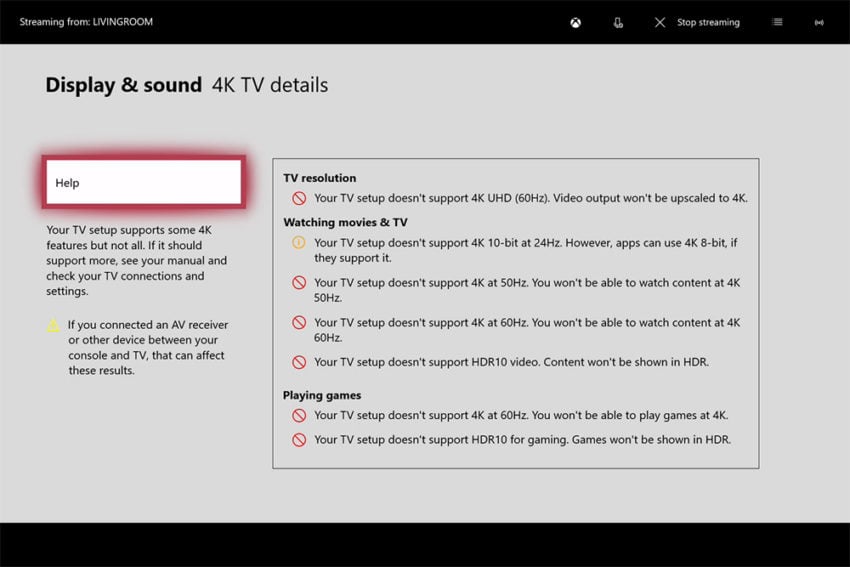 Also, make sure you have the files Sea of Thieves needs for 4K. These files come in a free game update.
Go to the Settings app. Click on System. Now click on Backup & Transfer from the menu on the right side of your screen. Make sure the Download 4K Game Content box is checked. Dive into Sea of Thieves' video settings from the menu to change the game's display settings.
Sea of Thieves on Windows 10 Download Problems
You can download Sea of Thieves on Windows 10 through the Microsoft Store. The download will begin the moment you confirm your credit card details.
Keep in mind that Microsoft's Xbox Play Anywhere program only unlocks a PC version of the game if you have a digital copy. Plan on buying a second copy of the game for PC if your Xbox copy is on disc. Game saves will still sync between the too.
Your Sea of Thieves download will fail if your PC doesn't have enough storage. To check your storage, type This PC into the search box in the bottom-left corner of your screen. Press Enter on your keyboard for a look at the storage space you have left. Sea of Thieves requires 20GB of free space.
Sea of Thieves Windows 10 Performance Problems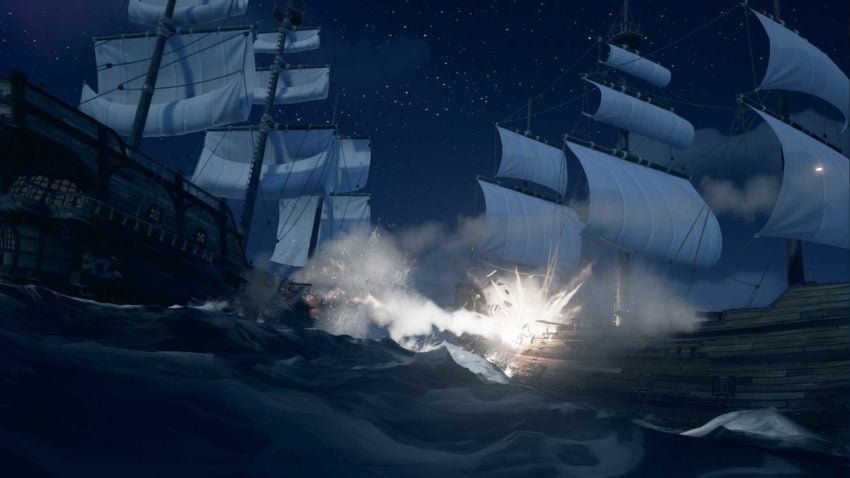 Also, keep in mind that Sea of Thieves has very specific hardware requirements. The game won't run well on PCs that don't meet those requirements.
According to the Microsoft Store, your PC must have 4GB of RAM and a graphics card with 1GB of dedicated RAM to get the game working. Your PC also needs at least a 2.6GHz Intel processor or a 3.3 GHz AMD processor.
Rare, the studio that developed the game, recommends a 3.7GHz Intel Core i3 processor, 8GB of RAM and an Nvidia GeForce GTX 660 or AMD Radeon R9 270 graphics card to get lag-free gameplay.
Sea of Thieves Xbox Game Pass Problems
To download Sea of Thieves through Xbox Game Pass, open the My Games and Apps area on your console's home screen. Select Ready to Install on the left side of your screen. Now look for Sea of Thieves in your games library. Select it to begin installing.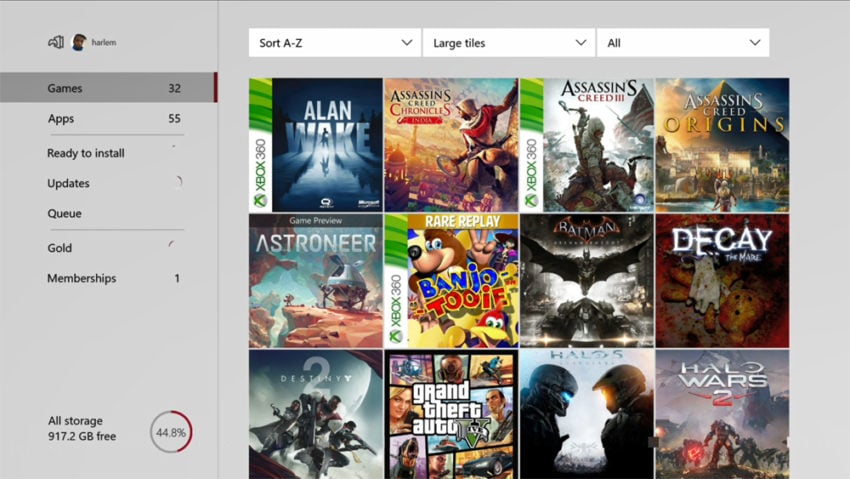 If you're trying to play on a Windows 10 PC, open the Microsoft Store app and search for Sea of Thieves. A blue button will let you download the game if your Game Pass subscription is active. Purchase a month of Xbox Game Pass for $9.99 from the Microsoft Store if your subscription has lapsed.
Read: Xbox Game Pass Problems & Fixes
8 Best New Xbox One Games Coming in 2018
Sea of Thieves – March 20th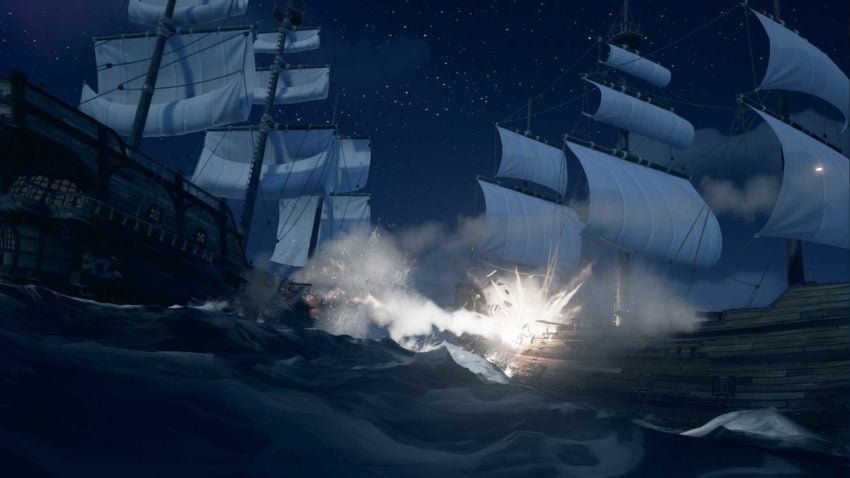 If you've ever thought a pirate's life seemed exciting, Sea of Thieves is a must-buy in 2018.

Developed by Rare, Sea of Thieves is an online role-playing game. You create your own pirate and act as captain or crew of a pirate ship. You're free to explore islands and uncover lost treasures when you aren't firing on or under fire from enemy ships. If you and your crew prefer structure, Sea of Thieves offers that too. Completing quests helps you improve your pirate and ship.


Read: Sea of Thieves Release Date, Details & Features


Sea of Thieves launches on Xbox One on March 20th. Because it's an Xbox Play Anywhere game, buying a digital copy unlocks a copy on Xbox for Windows.


As an Amazon Associate I earn from qualifying purchases.