10 Splatoon 2 Problems & Fixes
Splatoon 2 could convince a lot of gamers to purchase a Nintendo Switch console this summer. That's if Splatoon 2 problems don't ruin the game's reputation.
Developed by the team that created the original Splatoon for Wii U, Splatoon 2 enhances the things that gamers liked and adds some new features specific to the Nintendo Switch. Gamers can play with their friends with local multiplayer or go online for Turf Wars with people they've never met. Inkopolis, Splatoon 2's store, has tons of new items for gamers to purchase and customize their character with, and Salmon Run lets players work together to take down as many enemies as possible.
Unfortunately, Splatoon 2 problems are ruining the game for some. Amazon doesn't have any copies, forcing shoppers that didn't pre-order to buy it through the Nintendo eShop instead. That's slowed downloads of the game to a crawl. Some users report that their spotty internet access has the game warning them that they might be banned from online play. Splatoon 2's voice chat can be frustrating.
Use this guide to help you through any Splatoon 2 problems that you find. Gotta Be Mobile will continue to update this breakdown as new issues and fixes emerge.
Read: 6 Splatoon 2 Tips for Winning Turf War & More
How to Fix Error 2811-7503 The Nintendo eShop Won't Load
The eShop is where Nintendo sells digital titles, and some gamers have had trouble with it because of Splatoon 2. r/NintendoSwitch community members got an Error 2811-7503 notice when they tried to use the store.
Look for the Wi-Fi icon in the top-right corner of the Nintendo Switch home screen. If there's a black wave symbol beside the battery meter, you're connected. Next, use a phone or PC to confirm that the Wi-Fi connection your Switch uses is working correctly.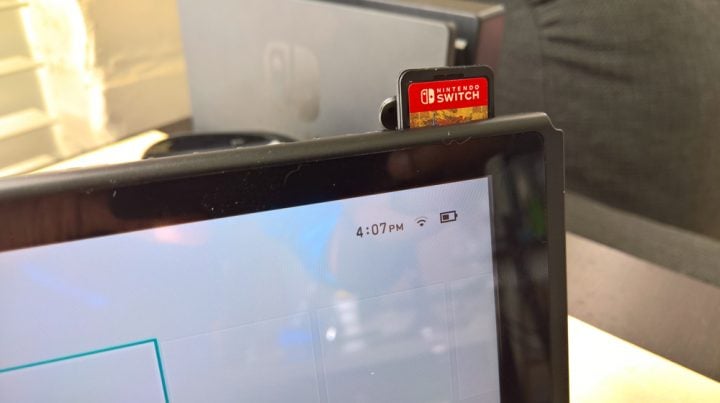 The Nintendo eShop is down if web pages load on your PC or phone and the eShop does not on your console. You must wait until Nintendo sorts out the issue before you can buy Splatoon 2 through your console.
How to Fix Splatoon 2 Voice Chat Problems
It's easy to assume that Splatoon 2 doesn't have a way for you to voice chat with your team mates in Turf War or its other multiplayer modes. The game does have voice chat, you just need extra hardware to get it working.
Download the Nintendo Switch Online app from the Google Play Store or iTunes Store. Log into the app with the same Nintendo Account username and password that you use on your Nintendo Switch console. Now, connect a Bluetooth headset or wired headset to chat with other people in your lobbies and matches. Always keep your phone connected to Wi-Fi when using the app to voice chat. You could quickly run out of mobile data if you aren't using Wi-Fi.
How to Fix Splatoon 2 Download Problems
Some Nintendo Switch owners who purchased a digital copy of Splatoon 2  before the eShop began to have issues say that their 3GB download is moving very, very slowly. The Nintendo Switch eShop doesn't let gamers pre-load titles before launch day. Because of that, everyone is trying to download the game at once.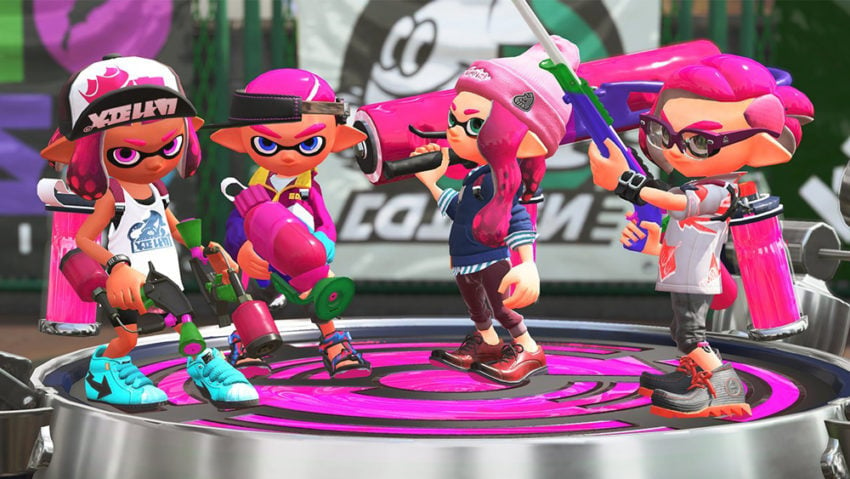 Unfortunately, this isn't a Splatoon 2 problem with an easy fix. Leave your console to download the game on its own. Your download speeds should improve as the number of people downloading the game drops.
How to Fix Bad Nintendo Switch Battery Life When Playing Splatoon 2
Don't expect your Nintendo Switch to last more than that three hours when you play Splatoon 2, even if it lasts longer than that in other games.
Read: 6 Best Nintendo Switch Battery Packs & Chargers
The time you can play your Nintendo Switch changes with every game. The console lasts for 7 hours when you play small titles. Expect around 3 hours of battery life when enjoying more expensive games, like Splatoon 2. Use these Nintendo Switch battery tips to extend that time. A Nintendo Switch battery pack can really help you too.
Splatoon 2 Ban Warning
During the last Splatoon 2 test, gamers received a warning telling them that they would get a multiplayer ban if their online sessions continued to not "end naturally." If you see this message, don't panic. You haven't done anything wrong.
omg pic.twitter.com/IwBvToe89T

— Liar (@hypwnotic) July 15, 2017
The message is there to discourage a gamer from leaving a Turf War early because their team is losing. Splatoon 2 is misinterpreting an unreliable internet connection as you leaving the game to avoid having a loss on your record.
If you're constantly seeing this message, try connecting your Nintendo Switch to a Wi-Fi network that's more reliable than the one you're using now. Play Splatoon 2's Hero Mode when switching internet connections isn't possible.
Can't Leave Splatoon 2 Online
You get the chance to leave Splatoon 2's online experience after every round. Just press the B button. If you miss that window, you must stick around for another match. Don't turn off your Nintendo Switch to leave multiplayer. Nintendo will temporarily ban you from online play if you do that too often.
How to Find Out About Splatoon Fests
Nintendo posts Splatoon 2 Splatfest dates on the Nintendo of America Twitter account and the Nintendo Switch's news area. Everyone picks a side of a particular topic during a Splatfest, and battles alongside other people who feel the same way they do. For example, one recent Splatfest asked players if they prefer mustard or ketchup.
How to Fix Can't Find Play Stats
Splatoon 2 doesn't let you see your stats without downloading the Nintendo Switch Online app to your phone. This app connects to SplatNet so that you can see your career stats and character gear. Download it from the iTunes Store or Google Play Store for free.
Again, we'll add more Splatoon 2 problems and fixes to this breakdown as we learn more about them.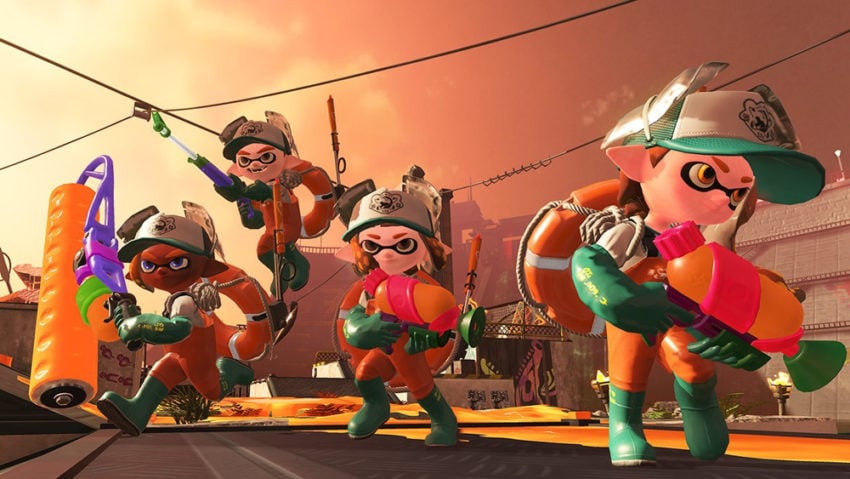 Slow Splatoon 2 Matchmaking
Splatoon 2's online experience matches you with other gamers to form teams for Turf War and its other online modes. Sometimes finding matches can take longer than it should.
Unfortunately, there's nothing that you can do about this issue. Matchmaking times depend on how many people there are trying to play at the same time you are. Try playing again during peak times, like 7 PM on a weeknight and on Saturday mornings around noon. You should find matches a little faster during those times. 
10 Best 2017 Nintendo Switch Games Coming
Sonic Forces
Featuring three protagonists, Sonic Forces will offer platforming and an all-new story when it arrives on video game consoles – including the Nintendo Switch – in 2017.
We know that Sonic Forces lets gamers create their own characters. Players must base this character on one of seven different classes that come with their own advantages and abilities. Sonic Team calls these custom characters "Avatars," and there are hundreds of cosmetic items for Sonic Forces players to add some style to their creation.
You can skip the custom character mode and enjoy two generations of Sonic game play: 2.5D and 3D. The 2.5D mode offers the classic side-scrolling Sonic experience from your childhood. 3D Mode plays more like Sonic Unleashed. All game worlds and characters are three-dimensional, just like they would be in a modern game.

As an Amazon Associate I earn from qualifying purchases.