Star Wars Battlefront 2 Release Date Tips
The second Star Wars Battlefront 2 release date is here and this guide will help you prepare your Xbox One, PlayStation 4, or Windows PC for its arrival.
The first Star Wars Battlefront 2 release date was on November 9th and it was limited to EA Access and Origin Access subscribers. The Play First Trial gave Access members a chance to play the single player and multiplayer portions of the game for 10 hours.
The game's next release date is set for November 14th. In order to play Battlefront 2 on November 14th, you must pre-order the Elite Trooper Deluxe Edition. The Elite Trooper Deluxe Edition is an $80 bundle and it includes the early release date and early access to in-game items.
Those who don't want to pre-order Star Wars Battlefront 2 or spend $80 on the Deluxe version will need to wait until November 17th for the game's third and final release date.
Now that the release date is here, it's time to prepare yourself and your console for the game's arrival. If you want to play the game ASAP, you'll want to get familiar with your release time and download size.
These tips will help make life easier for those of you planning to play on November 14th and November 17th and those of you thinking about buying the game down the road.
Star Wars Battlefront 2 Release Time
If you want to jump into the action as soon as possible you'll want to be ready to download the game the second it goes live in your region.
The game will open up to those who pre-ordered the Deluxe Edition on November 14th. We expect the game to go live starting at 12AM Eastern. Microsoft says the game will become available at 9PM Pacific.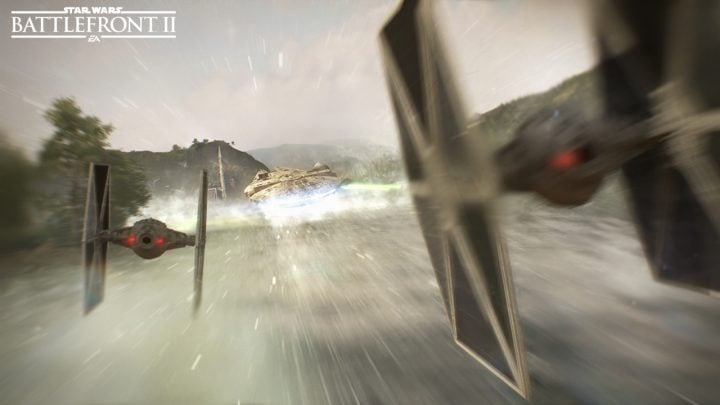 EA DICE's confirmed a midnight launch on November 17th. Those living on the west coast of the United States will get access to the game at 12:01AM Pacific (though Microsoft's store says 9PM on November 16th) while those living on the east coast will get access at 12:01AM Eastern.
If you do decide to start your download the second the game goes live, prepare for long download times.
Clean Up Your Hard Drive
If you plan to download the digital version of Star Wars Battlefront 2 you can expect a hefty download.
According to EA and Sony, the game requires at least several GB of free hard drive space. You'll also be required to download a day one patch that will take up even more space on your hard drive.
The day one patch is rather small for Xbox One owners, but it's pretty big for Windows PC and PlayStation 4:
PC: 336.27MB
Xbox One: 76.9MB
PS4: 140.9MB
If you need to, dig into your files and delete the files you no longer need. If you're struggling to free up space, you might want to invest in an external hard drive.
There are lots of inexpensive options out there, but this 2TB portable external hard drive from Seagate is a solid, affordable choice.
Prepare For the Download
If you purchase the physical version of Star Wars Battlefront 2 you'll still need to download the day one patch in order to hop into the game. And if you plan on playing on day one, you could encounter lengthy download times.
If you wirelessly connect your PC or console to your router, we recommend plugging an ethernet cord into the back of your Xbox One, PS4, or Windows PC. This could help speed up the download.
Once your game arrives, put it into your console immediately and start it up so the download begins. If you wait until you're ready to play you might have to wait awhile for your download to finish up.
Keep an Eye Out for Updates
This day one patch is only the beginning. And given the controversy surrounding the game's progression system, we could see major changes come to the game in the next few weeks.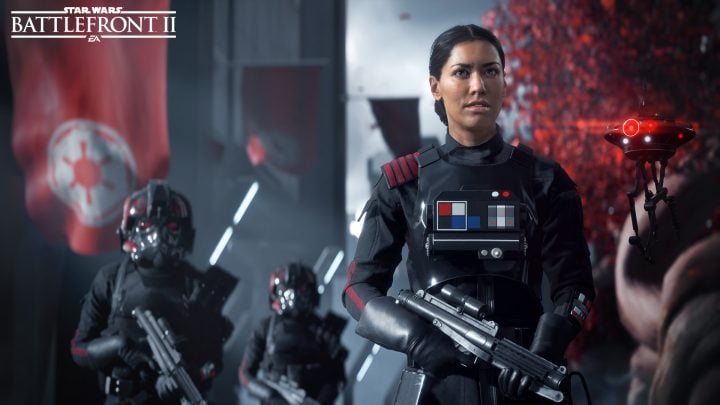 If you're concerned about the progression system and other aspects of the game, make sure you keep your eyes out for official announcements.
Key announcements will come via EA's Battlefront 2 forum, the official EA Star Wars Twitter account, and from Star Wars developers like Dennis Brännvall.
Optimize Your Video Settings
If you are playing Battlefront 2 on the PS4 Pro or the Xbox One, make sure HDR is setup. If you own a TV that supports it, your game will look even better.
If you're playing the game on the PS4 Pro, you can use this guide to turn on HDR. HDR works on both the regular PS4 and the PS4 Pro.
If you just bought an Xbox One X, you will need to turn on 4K and HDR to take advantage of the upgrades.
Get Ready for Problems
Star Wars Battlefront 2 is a huge game with tons of moving parts and there are going to be a bunch of performance and bugs at launch. Some of these issues will require a bug fix update from DICE, others you should be able to fix on your own.
It's difficult to predict what problems will impact your game so it's important to be prepared. To help you get ready, we've put together a list of fixes for common Star Wars Battlefront 2 problems.
If do run into a bug or performance issue with Star Wars Battlefront 2, be sure to report the issue(s) to DICE. This way, it can (1) offer you a fix or (2) get to work on a fix in a future update.
If you're planning to play the game on a Windows PC, make sure you take a look at the minimum and recommended list of specs. If your rig falls below the threshold, the game won't run properly. If you're anywhere close to the minimum specs, you could run into performance issues.
Minimum Requirements
OS: 64-bit Windows 7 SP1/Windows 8.1/Windows 10
Processor (AMD): AMD FX 6350
Processor (Intel): Intel Core i5 6600K
Memory: 8GB RAM
Graphics card (AMD): AMD Radeon™ HD 7850 2GB
Graphics card (NVIDIA): NVIDIA GeForce® GTX 660 2GB
DirectX: 11 Compatible video card or equivalent
Online Connection Requirements: 512 KBPS or faster Internet connection
Hard-drive space: 60GB
Recommended Requirements
OS: 64-bit Windows 10 or later
Processor (AMD): AMD FX 8350 Wraith
Processor (Intel): Intel Core i7 6700 or equivalent
Memory: 16GB RAM
Graphics card (AMD): AMD Radeon™ RX 480 4GB
Graphics card (NVIDIA): NVIDIA GeForce® GTX 1060 3GB
DirectX: 11.1 Compatible video card or equivalent
Online Connection Requirements: 512 KBPS or faster Internet connection
Hard-drive space: 60GB
You can also use a site like Can You Run It to compare your computer specs to the official PC specs.
Choose the Correct Version
If you're currently on the fence about buying Star Wars Battlefront 2 make sure you dig into the different versions so that you don't waste your money.
We've put together a guide that will take you through the pros and cons of each edition. We've also released a guide that will help you make a decision on a pre-order.
Look for Deals
If you haven't pre-ordered the game yet be on the lookout for Star Wars Battlefront 2 deals as we push deeper into the year.
Most Battlefront 2 deals require a membership (Best Buy's Gamers Club Unlocked, Amazon Prime), but we should see retailers offer straight price cuts in the weeks after the game's launch.
If you're unsure about the game, it might be a good idea to wait until we get closer to Black Friday and the holidays. We should see some nice price cuts emerge during the busiest shopping weeks of the year.
6 Reasons Not to Buy Star Wars Battlefront 2 & 3 Reasons You Should
Buy for Star Wars Battlefront 2 Deals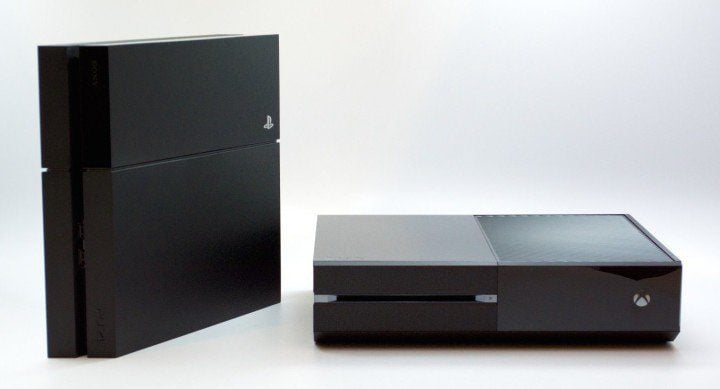 You don't need to wait for Star Wars Battlefront 2 deals.
It used to be that you'd have to wait several weeks, sometimes several months, to save on the price of a game.T That's not the case anymore. You can already save on Star Wars Battlefront 2 right now.
The best Star Wars Battlefront 2 deals require you to be part of a paid membership program like Amazon Prime or Best Buy Gamers Club Unlocked. Amazon and Best Buy knock 20% off the price for Prime and GCU members.
If you buy three or more games every two years, Best Buy's program is worthy of consideration. You'll always get 20% off games.
The Amazon Prime 20% off deal stops two weeks after the game's release (November 17), which is definitely a reason to buy the game in the near future.
We aren't expecting any huge Battlefront 2 Black Friday deals so these, and deals from retailers like Costco, are going to be your best bet right now.

This article may contain affiliate links. Click here for more details.