Super Mario Odyssey Problems & How to Fix Them
Don't let Super Mario Odyssey problems ruin one of this year's must-play games for you. Use these tips and tricks to solve any issues that you have with the game.
Super Mario Odyssey doesn't have online multiplayer, but that doesn't mean issues can't ruin the game for you. If you haven't used a Nintendo Switch before, set up can get confusing. Super Mario Odyssey supports co-operative play, but you need to know how to get your Joy-Con Controllers into two-player mode first. Expect the game to quickly deplete your console's battery life when you play it in handheld mode too.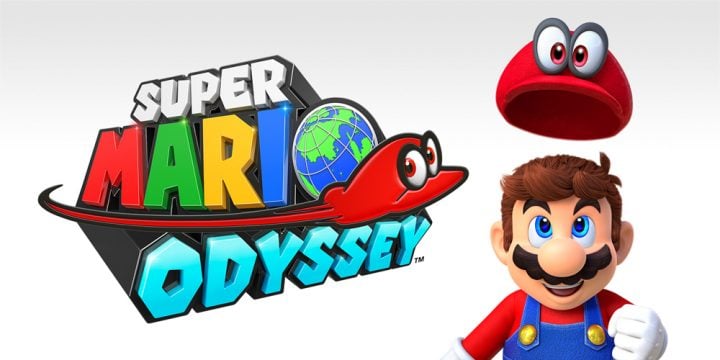 Read: Super Mario Odyssey Release Date, Features & Details
Here are all the Super Mario Odyssey problems gamers have reported along with fixes for common Nintendo Switch problems.
How to Fix Super Mario Odyssey Installation Problems
If you've already purchased a lot of digital games through the Nintendo eShop, you may run into Super Mario Odyssey installation problems. That's because your system runs out of storage internal storage quickly. A digital download of Super Mario Odyssey requires 5GB of free storage. That's a bigger than most Nintendo Switch titles.
To see how much storage space you have left, go to Home by pressing the Home button on your controller. Select the Settings cog at the bottom of your screen. Select Data Management. If the meter shows you are low on storage, you need to add more or delete older games.
Read: How to Delete Nintendo Switch Games
Add more storage to your console using the best Nintendo Switch microSD cards. Your console has a slot for you to insert a storage card hidden underneath its kickstand. Once you have inserted the storage card, tap the Restart button on your device's screen. Then try downloading Super Mario Odyssey again from the Nintendo eShop.
Buying physical copies of Nintendo Switch games allow you to avoid storage problems altogether.
How to Fix Super Mario Odyssey Battery Life Problems
Don't expect your system's battery to last as long with Super Mario Odyssey as it does Minecraft or other small games in the Nintendo eShop. All major game releases – like Splatoon 2 and The Legend of Zelda Breath of the Wild – shorten the console's battery life to just three hours.
Try dimming the screen brightness on the console to shore up battery life. Go to the Settings area on the console by selecting the cog at the bottom of the Nintendo Switch home screen. Select Screen Brightness. Now use the toggle to dim your device's display.
The best Nintendo Switch battery packs can double your console's battery life. Buy one of them to solve your Super Mario Odyssey battery life problems for good.
Can't Remap Buttons
Unfortunately, Super Mario Odyssey doesn't allow you to remap buttons. Nintendo hasn't said whether it will update the game to support the feature in the future.
How to Fix Super Odyssey Control Problems
Super Mario Odyssey adapts itself to whatever controls you have paired with your console. This is a little disorienting at first.
If you're having trouble playing the game with one type of controller, switch to another. So, if the Joy-Con controllers are frustrating you, switch to the Nintendo Switch Pro Controller. Switch to the Pro Controller if the Joy-Cons and the Joy-Con Grip don't provide you with the precision you need.
Remember, you can also use the Joy-Cons without the Joy-Con Grip for wireless play. This makes aiming Cappy much easier when the console is connected to your television.
Read: Best Nintendo Switch Accessories
How to Use the Joy-Cons for Two Player
You and a friend can play Odyssey together, but only if you have two controllers paired. Don't rush out to buy a second set of Joy-Cons.
Instead, undock the Joy-Con controllers you already have on your Switch. Go Home by pressing the Home button on the right Joy-Con. Select the Joy-Con button along the bottom of your screen. It's the third button from the right.  Now change the console's settings to see each Joy-Con as a separate controller instead of just one.
How to Properly Throw Cappy with Motion Controls
One of the truly frustrating Super Mario Odyssey problems to emerge is its complicated motion controls. Many gamers are having trouble with them. There are two ways to work around these problems.
The first is to keep practicing. Members of the r/NintendoSwitch community on Reddit say that throwing Cappy works correctly if you flick the controls up before moving your hands in any other direction.
You can also fix this Super Mario Odyssey problem by abandoning motion controls altogether. It's possible to finish the game without using them, according to r/NintendoSwitch community members. That's despite Nintendo not adding a way to remap those actions to a button.
The Best Nintendo Switch Cases & Covers
Hori Tough Pouch for Nintendo Switch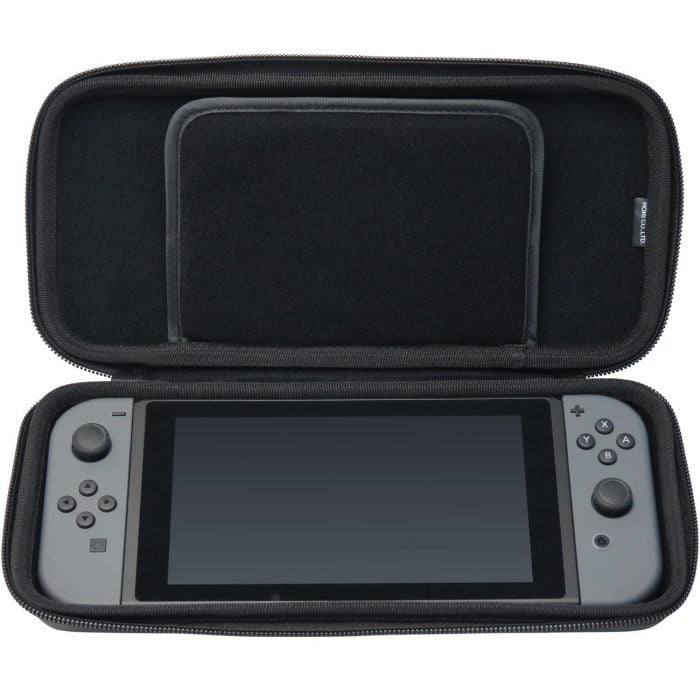 The Hori Tough Pouch for Nintendo Switch protects your device between gaming sessions without much effort. A flap inside shields the console's touchscreen. Its shell is reinforced to handle impacts from other things in your bag,
Also, unlike some other cases, the Hori Tough Pouch strikes a gentle balance between protection and convenience. Because you only put your Switch into it when you're done playing, it doesn't change how you grip the console or its Joy-Con controllers.
Amazon has the Hori Tough Pouch for Nintendo Switch available for $17.99. Because it's an officially licensed accessory, the front is embossed with the Nintendo Switch logo.

As an Amazon Associate I earn from qualifying purchases.