What is Windows 10 S: 4 Things to Know
If you've shopped for a computer in the last few months, then you've seen Windows 10 S mentioned a few times. Don't buy that Surface Laptop or any other Windows PC until you understand exactly what Windows 10 S is.
Chances are, you are very familiar with the operating system Windows 10 S is based on. Launched as a free update to Windows 8 and Windows 7 users, Windows 10 fixed issues that users had with the Start Menu and Windows Store apps. It also established a new platform for Microsoft to make future updates to. Since its launch, Microsoft hasn't released a completely new operating system. Instead, it's just provided free updates to everyone that has Windows 10 installed on their PC, like the Windows 10 Fall Creators Update.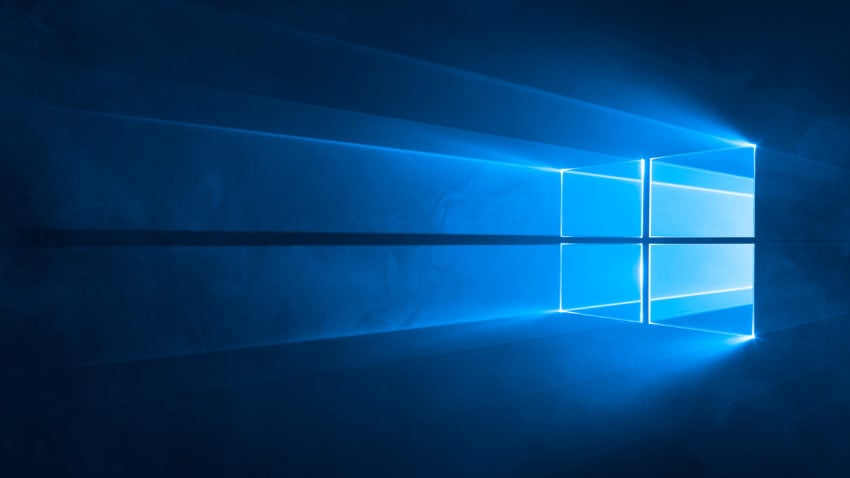 Read: Windows 10 Anniversary Update Review
Microsoft has made different versions of Windows for years, but Windows 10 S is very different from those releases. It provides a performance boost and tighter security at the cost of installing programs from the web.
Windows 10 S is About Performance
Think of Windows 10 S is an operating system that's tuned for performance. Microsoft says that it leaves out the extra features and cruft that can bog down other versions of Windows 10. Because of that, a PC with Windows 10 S installed on it starts up in less time than the same PC with Windows 10 Home installed.
What's more, the company believes that Window 10 S solves so-called "Windows Rot." That's the term many people use to describe how Windows PCs load slower and take more time to do things than they did the day you unpacked them. Apps can't interact with each other or Windows without your permission, either, so every app that you install will uninstall all its components when you tell it to. This also keeps a Windows 10 S laptop running fast.
The S is Also for Security
By stripping out the things that users don't need, Microsoft says that Windows 10 S is more secure than other versions of Windows 10.
You can only browse with Microsoft Edge, which checks any files you download for security issues. You can't install a virus program on the operating system. Instead, it has its own: Windows Defender. Apps all run in virtual containers where they can't snatch privileges without asking for them or change your PC in any way that you don't like.
Read: 52 Windows 10 Tips & Tricks You Need to Master Your PC
You Can't Install Programs on Windows 10 S
You can't install programs on Windows 10 S.
Two other versions of Windows 10, Windows 10 Home and Windows 10 Pro have a setting that you or the person who manages your PC can turn on to block any program that's available over the internet. Windows 10 S has this feature turned on by default and there's no way to turn it off. Instead, you must upgrade Windows 10 S to Home or Pro.
Now, don't confuse this with blocking all extra software. Even on Windows 10 S, you can download and install apps and games from the Microsoft Store. That's the digital storefront that sells movies, apps and games on your PC.
The good news is that the Microsoft Store is solid in some respects. Many of the programs you'd want to install from the internet are already there. Photoshop, VLC, Netflix, Hulu, Facebook, Twitter and Instagram launched years ago there. Microsoft Office is available to Office 365 subscribers there already. Apple's iTunes software will launch there sometime in 2018. It missed its original 2017 release window.
Read: 56 Best Windows 10 Apps in 2017
But the list of programs that aren't there runs long. If you want to keep Windows 10 S installed on your Surface Laptop, you must give up Firefox and Chrome for Microsoft Edge. You can't install even the most casual games from Steam. Google doesn't have a single app available in the Windows Store – not even YouTube. Expect to rely on alternatives that connect with Google services.
Read: 16 Windows 10 Apps: Alternatives for Gmail, YouTube & More
You Can Upgrade to Windows 10 S to Windows 10 Pro for Free
If all that leaves you afraid to try Windows 10 S, know that you can buy some PCs with it installed and upgrade them later without paying anything.
If you purchase a Surface Laptop before 2018, you can upgrade that laptop to Windows 10 Pro for free. You don't need to visit a store to claim this offer. Just open the Microsoft Store and search for Windows 10 Pro. Use Gotta Be Mobile's How to Upgrade Surface Laptop to Windows 10 Pro breakdown to get started. You will notice the laptop loses battery life a little faster after the upgrade, but all your files and the features you like will go untouched.
5 Best Windows 10 Laptops Under $500 in 2018
Dell Inspiron 15 3000 - $429.99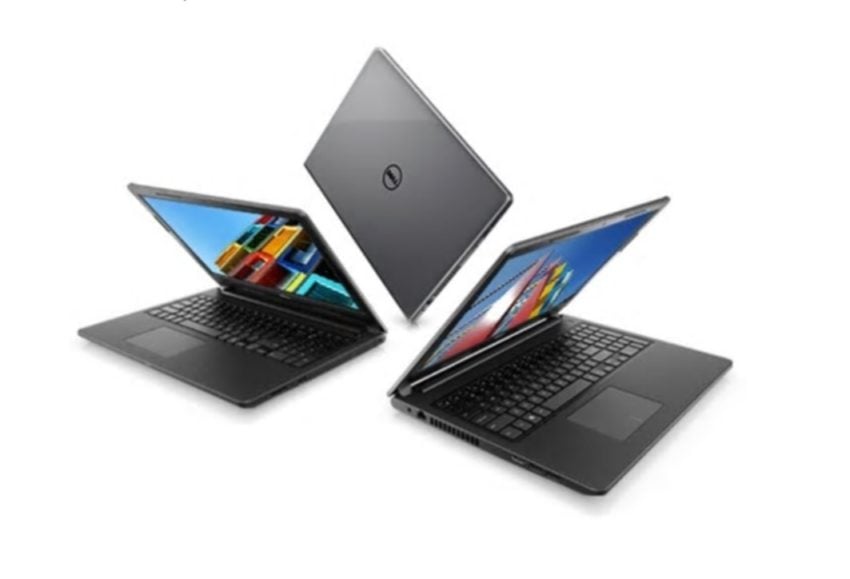 One of Dell's cheapest Windows laptops ever, the Dell Inspiron 15 3000 is for classic laptop lovers. Its 15-inch screen will never leave you wanting to connect an external display and it has plenty of ports and an all-too-rare DVD drive.
You get to choose whether you want the lowest possible price or a more well-balanced machine that costs a little more. The $299 model has 4GB of DDR3 RAM, a 500GB hard drive and an Intel Celeron Processor. Exchanging those for a more performance friendly Intel Core i3 processor, 6GB of RAM and 1TB of internal storage for photos, videos documents and videos brings the price to $429. The $499.99 model has an Intel Core i5 processor and 8GB of RAM.
Every Dell Inspiron 15 3000 has an SD card reader, headset jack, USB 2.0 port, lock slot, Ethernet port USB 3.0 port and a HDMI port. At 8 hours between charges, they should all last through a day of classes or casual browsing at your favorite coffee shop.