Will You Wait to Buy this iPhone 8?
This is what the new iPhone 8 may look like. A new set of photos shows a dummy unit, or mock-up, of the iPhone 8 with a new all glass front design, metal edges, new camera placement and no visible home button.
The treasure trove of photos came just as multiple reports suggest Apple will need to delay from the traditional iPhone 8 release date to deliver the new iPhone to consumers. This is in addition to a potentially higher iPhone 8 price.
After years of similar designs, growing pains may keep this from arriving just in time for the moment that users can upgrade with the Annual iPhone Upgrade plan that Apple offers.
Is this the iPhone 8?
Above you see multiple angles of what could be an all new iPhone 8. The leak from @VenyaGeskin1 appears on 9to5Mac and it includes what looks like a CNC sample for a new iPhone. While we cannot verify that this is the actual iPhone 8, we've seen the same kind of photos reveal the actual look of the iPhone months ahead of Apple's reveal.
In 2012 we shared an iPhone 5 engineering sample made of similar materials that a case manufacturer used to test the fit of early iPhone case prototypes. There is a good chance that this is something along those lines and not an actual iPhone 8 mock-up from Apple.
That doesn't mean you can dismiss it. Our iPhone 5 engineering sample showed off the new iPhone 5 design months ahead of Apple and even with tighter security leaks like this are possible.
While the photos don't include any way to show this, the iPhone 8 will include a front virtual home button integrated into the screen that includes Touch ID, according to their source.
Will You Wait for a Later iPhone 8 Release Date?
We expected to see the iPhone 8 release date arrive in September, which is when the iPhone typically lands on store shelves. It's something of a routine at this point and even though nothing is confirmed, consumers expect to see a new iPhone in September.
Ming-Chi Kou, who shares many accurate iPhone and Apple leaks, says that mass production of the iPhone 8 is pushed to October and November. Kou cites supply issues with the parts needed for massive upgrades to the iPhone for the delay. Even though the iPhone 8 release date may end up later, Kou says the iPhone 7s release date should arrive on schedule.
Nikkei also weighs in stating that the iPhone 8 release date may come one to two months later than traditional iPhone releases due to components.
"There might be a one to two month delay in Samsung's production of OLED panels for Apple," Brian Huh, an analyst at research company IHS Markit told Nikkei, adding "Samsung originally plans to begin churning out OLED panels in May but now the schedule will likely be pushed back to the end of June or sometime in July"
Given the rumored amount of change from the iPhone 7 to the iPhone 8, will you wait for the iPhone 8 or buy an iPhone 7s as soon as it is available?
[polldaddy poll=9732355]
7 iPhone 8 Features We Want in 2017
New iPhone 8 Design to Enable Features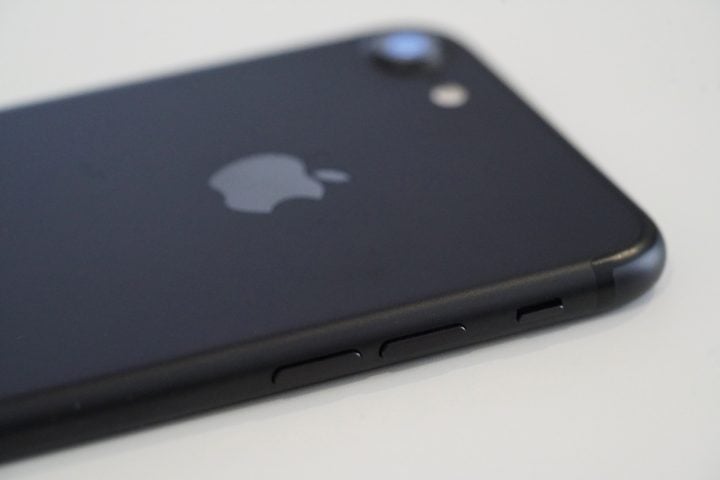 Everyone wants a new iPhone 8 design, but most people don't know what changes they actually want. We're leading off our iPhone 8 feature wish list with a new iPhone 8 design because it is a key part of enabling new iPhone 8 features.
After sticking with a very similar design for three years there is an expectation of major changes for the 2017 iPhone and here are the things we would love to see Apple do with a new design.
Shrink the overall size of the iPhone 7 Plus without lowering the screen size. Apple could do this by shrinking the bezels on the sides and bottom of the iPhone some to offer a smaller overall package. The latest leak from Apple shows how this could happen.
Apple could choose to change where you use Touch ID and how the home button works in new ways to make this happen. The latest designs don't show a home button. We could see a change to Touch ID or a switch to face unlocking.
We definitely don't want a phone that is slim just to be slim, especially not at the price of battery life, but there is something to be said about an iPhone 8 design that trims some fat.
The Jet Black iPhone 7 feels different than all the other colors. While it is more susceptible to scratches it is easier to grip, which is something we can definitely see Apple add to the new iPhone 8.
KGI Securities Analyst Ming-Chi Kou predicts the iPhone 8 design will look include an all glass front and back with stainless steel metal on the edges of premium models. This could come together for an iPhone 8 design that looks like a cross between the iPhone 4s and the Jet Black iPhone 7.

As an Amazon Associate I earn from qualifying purchases.