This Kid's Working Amazon Echo Costume Wins Halloween
The Amazon Echo is arguable the best voice activated speaker, so it's no surprise it makes the best, and most amazing, Halloween costume. Tech loving Alaina wanted to be a working Amazon Echo for Halloween and her parents are on point with this amazing costume.
As you can see in the video below, she is thrilled with the outcome of this epic Halloween costumed. It's the best tech costume we've seen this year and certainly the one that brings the most joy.
Her dad, Ryan Lanciaux, originally planned to use a Raspberry Pi with Alexa voice services to make the whole thing from scratch, but he didn't want to have to remote desktop into the costume in the middle of trick or treating. They made the costume out of foam, a little bit of cardboard and some blue LED lights bought on Amazon. We're not sure if he used the Echo to order it or not.
Inside the costume is an Echo Dot, connected to a battery pack for power and a small speaker to make sure it is loud enough for everyone else to hear. This connects to a phone hotspot so that she can summon Alexa while Alaina goes trick or treating. Here's some of the things you can do with Alexa.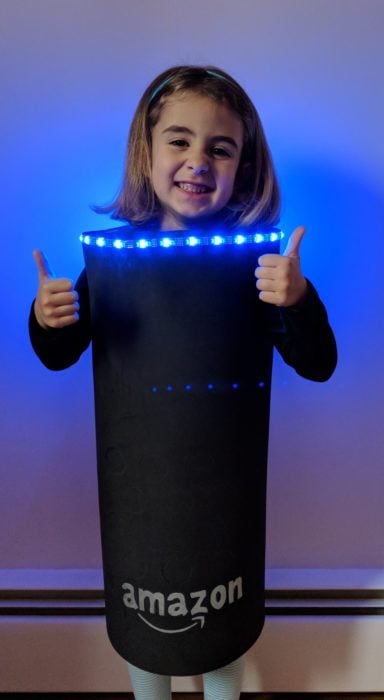 Check out more on how Ryan made this awesome costume and what went into making the costume. While Alaina has a history of nerdy costumes that her parent's chose, this is her idea. We're looking foreard to seeing what she comes up with for 2018 and we won't hold it agains them that it's doesn't match the looks of the new Amazon Echo models. You can see more photos of her costume below.
19 Cool Things Your Echo and Alexa Can Do
Stream Music From Spotify, Apple Music Amazon Music, Pandora & More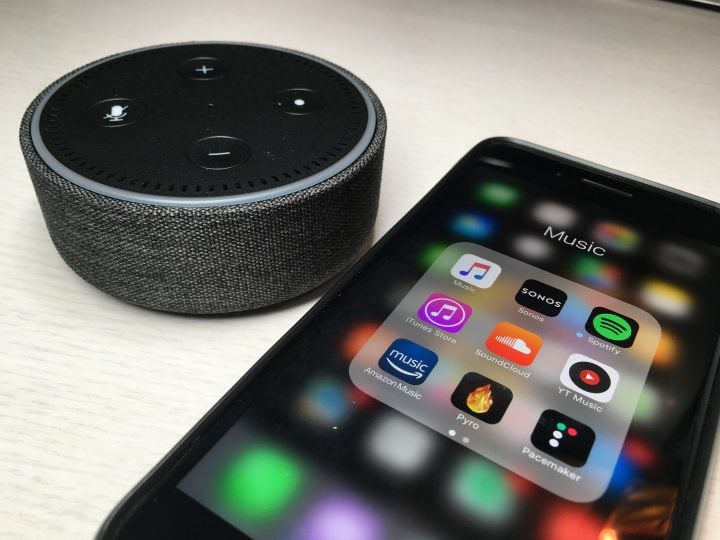 Alexa can stream music from Spotify to the Echo, Echo Dot or a paired Bluetooth speaker. You can also stream Amazon Music, Apple Music, TIDAL, Pandora, iHeartRadio or TuneIn radio to the Echo using your voice.
Open the Alexa app and tap on the menu in the upper left. Tap on Settings and then on Music & Media. Tap on the account you want to use and then link to your account by logging into the account. You need to have Spotify Premium installed for this service to work with Spotify.
You can log into all the accounts you have and when you ask Alexa to play you can say "on Spotify" or on a different service to choose where to listen. On the bottom of this page, tap on Choose default music services to pick the service Alexa should use if you don't specify.