11 Things to Do Before the iPhone 6s Launch Date
The iPhone 6s and iPhone 6s Plus launch date is all but confirmed for September which means buyers in the United States and elsewhere can now start gearing up for the release date. With an arrival just a few short weeks away, we offer some early iPhone 6s buyers tips that should help as you make your decision on storage size, color, and more.
For months, we've been bombarded with iPhone 6s and iPhone 6s Plus rumors. Rumors have taken aim at the iPhone 6s specs, iPhone 6s price, and the iPhone 6s release date. Apple still isn't talking about its new iPhone but it's clear that it has something up its sleeve for the fall.
Last week, Apple sent out invites for a media event that will take place at the Bill Graham Auditorium on September 9th. The company will be hosting a live stream that kicks off around 10 AM PST and it's there that consumers around the world should see the iPhone 6s shown off for the first time.
With just days to go before launch and a few weeks to go before release, now is the time to start doing some prep work if you're thinking about buying the iPhone 6s or iPhone 6s Plus.
Here, we outline some things to do before the iPhone 6s launch date on September 9th and the iPhone 6s release date that's rumored for September 18th.
Choose an iPhone 6s Color
If you're familiar with Apple's iPhone 6 color options, you're already familiar with three out of the four rumored iPhone 6s and iPhone 6s Plus color options.
The iPhone 6s design will apparently come in gray, silver and gold like the iPhone 6 and iPhone 6 Plus. It's also expected to come in a new rose gold color that resembles the Apple Watch's rose gold. We say resembles because it won't come with 18k gold like the Apple Watch does.
The rose gold color isn't confirmed but it's a strong possibility and you'll want to start looking into these colors so that you're able to make a quick decision once the iPhone 6s goes on sale. There's a good chance some colors will sell out faster than others so you'll want to have this worked out sooner rather than later.
As we've noted, each color comes with some advantages so be sure to dig in ahead of Apple's upcoming launch date. You probably won't have a chance to go hands-on before you buy.
Evaluate Your Storage Needs
The iPhone 6s and iPhone 6s Plus will reportedly come in 16GB, 64GB and 128GB. There's been chatter about a 32GB base model but it's not looking good at this point.
Now is a great time to start looking into how much internal storage you'll need. Look at how you you've used your space on your current phone and think about how you might use your phone in the future. If the iPhone 6s is a huge upgrade for you, you might end up taking more photos, taking more videos and using more apps.
In our experience, the 64GB iPhone is going to be the sweet spot for most people. It provides more than enough storage for the average user and it will give you peace of mind knowing that you can go overboard and still have plenty of space to work with in the future.
Don't dismiss the 16GB or 128GB models though. You'll also want to look into 32GB just in case it winds up being the base model for the new iPhone. If you can get this hashed out before the iPhone 6s launch date, you'll be prepared for Apple pre-orders on Friday.
Look Into iPhone Accessories
Start thinking about your iPhone accessory needs now. If you decide that you might want a case (Apple's new design will reportedly be stronger but you still might want a case, a dock or something else, you should start saving a little bit of money right now.
If you already own the iPhone 6 or iPhone 6 Plus, you shouldn't throw away your accessories. We expect most iPhone 6 accessories to work with the iPhone 6s.
Research U.S. Carrier Changes
U.S. carriers have been making some changes in the buildup to the iPhone 6s release date and you'll want to get familiar with them right now so that you're not taken back when the iPhone 6s and iPhone 6s Plus go on sale. We'll give you a few examples.
AT&T recently upped its activation fee for new two-year contracts from $40 to $45. Apple won't be selling the AT&T iPhone 6s with a two year contract and the only way you'll be able to get them with one is if you buy it through AT&T.
The carrier also added a $15 AT&T Next upgrade fee. So, if you're on AT&T Next, be prepared to fork over $15 to upgrade to the iPhone 6s or iPhone 6s Plus.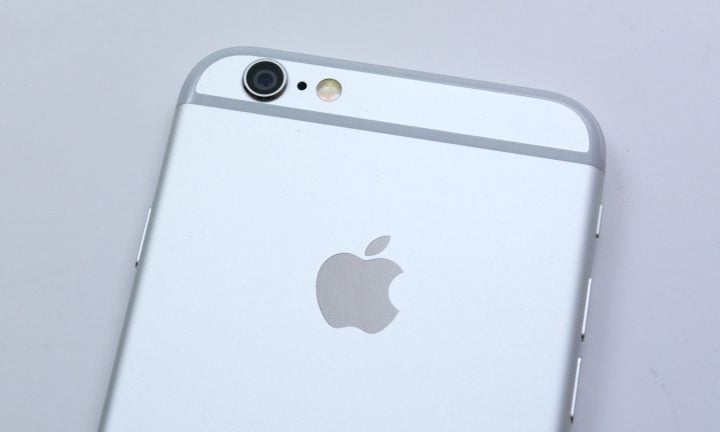 Verizon's also made a huge change. The carrier is no longer selling phones on new two-year contracts so you'll want to get acquainted with its new data plans right now ahead of iPhone 6s sales.
You'll want to dig into those changes and you'll also want to dig into data plans, network sizes, feedback on customer service, and more before you make your move. Don't procrastinate. Start this now so that you're prepared when the iPhone 6s and iPhone 6s Plus go on sale.
The last thing you want to be doing during a midnight pre-order is looking through the various pros and cons of major U.S. carriers.
Confirm Your Upgrade Status
Log into your account and make sure that you're eligible for an upgrade. If you can't figure it out online or the information looks funny, you'll want to contact your carrier's customer service department. Be cordial. The sooner you get this figured out, the better.
Get Familiar with iOS 9
The iPhone 6s and iPhone 6s Plus will almost certainly be running Apple's brand new iOS 9 update. If you haven't used the iOS 9 beta, now would be a great time to get acquainted with the iOS 9 update and its features.
iOS 9 vs iOS 8: What's New in iOS 9
iOS 9 vs iOS 8 Walkthrough - Home Screen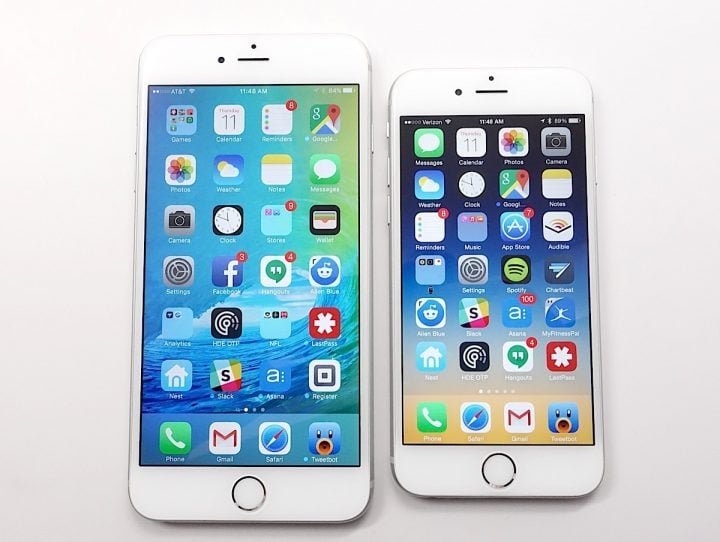 The image above shows that the iOS 9 home screen looks very much like the one on iOS 8. This is not surprising, but you will notice one major change to this screen.
The new iOS 9 font on the home page carries over through settings and apps. It's surprising how much the look of the system can change with a small tweak to a new font.
From the home screen you can now swipe left to a new search screen, and you can still swipe down to Spotlight from any of the home screen pages.
When you upgrade you will also see options to add iCloud Drive to your home screen.
Apple adds two new default iOS 9 apps that you cannot delete. Find iPhone and Find Friends apps now come with the iPhone by default. You can hide them in a folder, but you cannot delete the apps. The Find My iPhone app is a very good addition, while Find My Friends is still not as widely used.
The slideshow above examines some of the key differences between it and the iOS 8 update. You can also gather details using Apple's iOS 9 website and via the iOS 9 beta. The latest iOS 9 beta delivered several new features that you should be aware of ahead of the update's release.
Examine iPhone 6s Rumors & Keep Tabs
Of course, you'll also want to get familiar with the iPhone 6s and iPhone 6s Plus ahead of launch. Neither device is confirmed but we have solid leads on everything from their display sizes to their cameras to the process that will power them.
We recently took a look at the most exciting iPhone 6s specs and the most important iPhone 6s design details. If you haven't been following along, make sure you check those roundups our as they'll catch you up to speed.
We also recommend keeping tabs on iPhone 6s rumors going forward. We should see several key details firm up ahead of September 9th and you'll want to be aware of them ahead of Apple's announcement.
iPhone 6s or iPhone 6s Plus?
We're not expecting an iPhone 6c at this point. Instead, it looks like the company will release a 4.7-inch iPhone 6s and 5.5-inch iPhone 6s Plus. Same size as last year's models.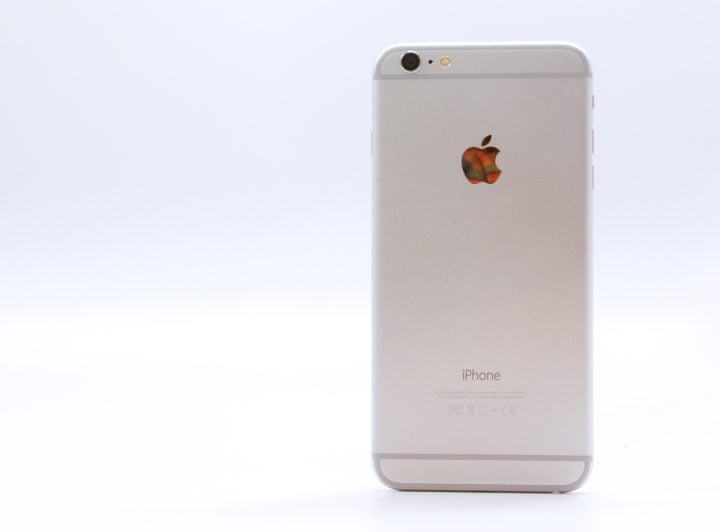 So, we recommend going hands-on with the iPhone 6 and iPhone 6 Plus to get a feel for which one feels better to you. Hold them and if you can, spend a few minutes going through your daily routine.
As we noted in our iPhone 6 and iPhone 6 Plus reviews, the iPhone 6 is the phone for most people but you shouldn't dismiss the iPhone 6 Plus. Figure this out now so that you're not on the hot seat when sales start.
iPhone 6, iPhone 6 Plus or iPhone 5s?
The iPhone 6 and iPhone 6 Plus will probably drop in price in September so this hands-on time could come in handy if you decide that you don't want to pay top dollar for the iPhone 6s and its various upgrades.
You might also want to go hands-on with the iPhone 5s. The 4-inch iPhone 5s is expected to drop down to free-on-contract so if you're all about keeping costs down, the iPhone 5s might be the best best option for you.
Go Hands-on with the Other Competition
You'll also want to go hands-on with the other competition. The Samsung Galaxy Note 5, for example, will be one of the top rivals for the iPhone 6s Plus. The Samsung Galaxy S6 and LG G4 are two top Android alternatives for the iPhone 6s and iPhone 6. You might also want to look at the Moto X 2015.
And if you're not planning to buy the second the iPhone 6s goes on sale, you'll want to take a look at Nexus 2015 rumors. Google will reportedly release two new Nexus phones this year and with an Android Marshmallow release confirmed for Q3, we could see them arrive soon.
Rule out as many options as you can before September 9th.
Figure Out Where to Buy the iPhone 6s
If you decide that you're going iPhone 6s or iPhone 6s Plus, make sure you figure out where you want to buy the phone ahead of time. This is important due to the carrier changes.
Remember, if you want to buy the AT&T iPhone 6s on-contract, you'll have to buy through AT&T. You won't be able to buy it on-contract through Apple.
Look into retailer history and look into what we already know about the iPhone 6s launch. Then, decide on a few top options. This way, you won't be scrambling if Apple offers iPhone 6s pre-orders at midnight.
7 Exciting iPhone 6s Specs
iPhone 6s Display Specs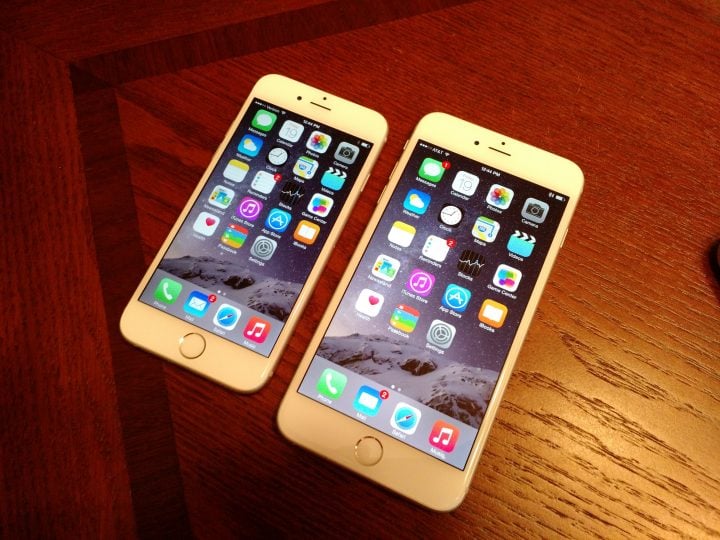 The iPhone 6s and iPhone 6s Plus will likely feature the same screen sizes as the current iPhone 6 and iPhone 6s Plus, but this doesn't mean that the display will be exactly the same.
One major upgrade for both the iPhone 6s Plus and iPhone 6s display that rumors show is on the way is a new way to touch the screen. Force Touch allows a display to detect a harder press and know that you want to do more than a normal tap.
This could work like it does on the Apple Watch. A normal press on the iPhone 6s display could hit a specific button, but a harder press could activate secondary controls or more options. This is not a long press, just a more forceful one. Multiple rumors suggest Force Touch is coming to the new iPhone specs list and there is even a hint in the iOS 9 code.
Other than that upgrade count on the following iPhone 6s display specs;

iPhone 6 – 4.7-inch – 1334 x 750 resolution, 326 ppi
iPhone 6 – 5.5-inch – 1920 x 1080 resolution, 401 ppi

This is the same as the iPhone 6 and iPhone 6 Plus. We also do not expect to see a Sapphire screen on the iPhone 6s this year.

This article may contain affiliate links. Click here for more details.