7 Dell XPS 13 2-in-1 Problems and Fixes
Dell XPS 13 2-in-1 problems can wreck your experience with an otherwise very solid PC. That's why you need this breakdown of how to fix them on your Windows 10 2-in-1.
Chances are, your Dell XPS 13 2-in-1 isn't just your notebook. It's probably your tablet too. That's why Dell XPS 13 2-in-1 problems can be so devastating. If your device won't start, it ruins your day and your evening. Bad battery life could leave you without your PC when you need it most. And owners have reported issues with the laptop reliably starting.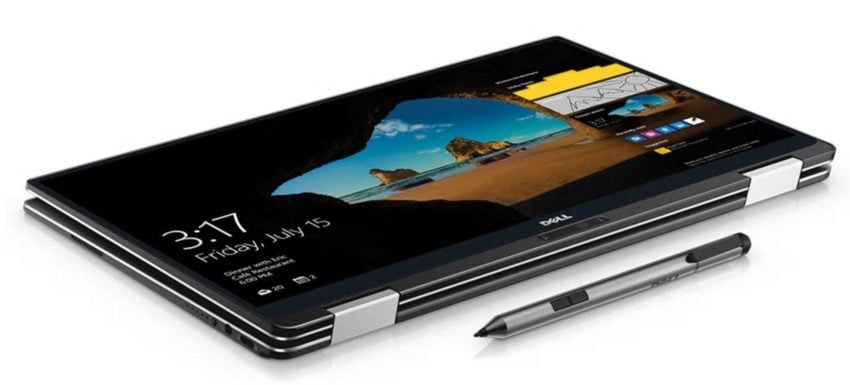 Read: 16 Common Windows 10 Problems & How to Fix Them
Here's how to fix the Dell XPS 13 2-in-1 problems owners hare reported so far.
Dell XPS 13 2-in-1 Battery Life Problems
Battery life problems can be devastating for the XPS 13. It's a thin, ultraportable Windows PC. If you're not getting anything close to the 15 hours of battery life Dell promises, a handful of things could be wrong.
First, check your display's brightness and performance level. To do that, click on the battery meter in the Windows 10 Taskbar. When not charging, be sure that the switch inside the Battery Meter is on Best Battery Life and not Best Performance. There's a Screen Brightness switch at the bottom of this window. Tap or click on this switch to change your display's brightness. The darker your screen is, the longer your XPS 13's battery will last.
Read: How to Fix Bad Windows 10 Battery Life
If this still isn't helping, use Windows 10's Battery Saver to fix your XPS 13 problems. Battery Saver limits what apps can do in the background and dims your display. Apps you've downloaded from the Windows Store won't notify you of new messages or emails until your next charge.
Tap or click on the Action Center icon in the bottom-right corner of your screen. Tap or click on Expand at the bottom of the Action Center. Now, tap or click on Battery Saver.
Note that batteries do degrade over time. If you are attempting to fix bad XPS 13 battery life regularly, it's a good idea to contact Dell Support to have them replace your XPS 13's battery.
You can also try extending your device's battery life with one of Dell's Power Companion accessories. These $159 adapters act as an external battery and wall charger.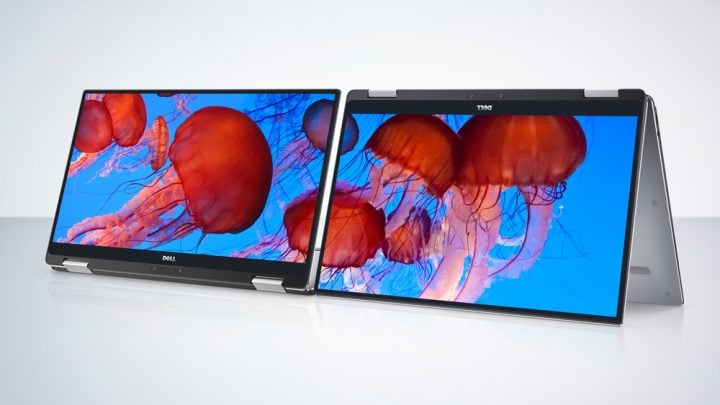 Dell XPS 13 2-in-1 Fingerprint Reader Problems
The Dell XPS 13 2-in-1's fingerprint reader should sign you into Windows 10 quickly, but sometimes that doesn't happen. If yours has become unreliable, try updating your fingerprint scans.
Sign into Windows 10 with your regular password. Then, click on the Start button in the bottom-left corner of your screen to open the Start Menu. Open the Settings app from the list of apps installed on your XPS 13. Click on Accounts. Next, click on Sign-In Options. Use the fingerprint settings under Windows Hello to add your finger to your XPS 13 again. In fact, add all the fingers of your right hand to the sensor.
Read: Windows Hello: How to Login to Windows 10 with Your Finger
Dell XPS 13 2-in-1 Fan Noise
Some XPS 13 users report that there's a lot of fan noise coming from their PC. If that's happening to your device, don't panic. Fan noise is normal. The harder that processor inside your PC works, the louder the fan gets. If fan noise really annoys you, try closing apps or programs that you aren't using.
Now, if you're noticing a lot of fan noise all the time, something may be wrong with the hardware inside your XPS 13. Contact Dell Support and describe how the noise doesn't seem to go away. Include any details about your system not working correctly after the fan noise starts. For example, tell them if Bluetooth stops working when the fan noise starts. If you're within your warranty period, Dell may fix the issue for you for free.
Dell XPS 13 2-in-1 Trackpad Problems
Changing options in Windows 10's Settings app can help you fix XPS 13 2-in-1 trackpad problems. Updating your device's drivers may also help.
Unlike older Dell laptops, the XPS 13 has a Windows 10 precision trackpad. This trackpad works with Windows 10 to let you zoom in on web pages and quickly switch between more than one window with just a few swipes.
Click or tap on the Start button in the bottom-left corner of your screen to open the Start Menu. Now open the Settings app from the list of apps you have installed. Click on Devices, then Touchpad. Use these settings to adjust your trackpad's sensitivity to touch and turn off any troublesome gestures that are ruining your productivity.
If your XPS 13's trackpad isn't detecting your touches at all, have Dell's Online Tool scan your system for driver and software updates.
Contact Dell Support immediately if neither if these two fixes solve your trackpad issues with the Dell XPS 13 2-in-1.
Dell XPS 13 2-in-1 Charging Problems
Of all the Dell XPS 13 2-in-1 problems that users have reported, charging problems are the most widespread. Luckily, they're also some of the easiest to address.
Don't get alarmed if you start your XPS 13, only to receive a black screen telling your device is slowly charging. This happens when you're using a charger other than the one that came with the machine. Switch back to your correct one, and you should be fine. Note that you may also see this message if you're using one of Dell's battery companions. Skip the message, if that's the case.
Now, if this happens with your official charger and you're still under warranty, contact Dell Support for a replacement. Consider buying a new power adapter directly from Dell if your device is out of warranty. The Dell Hybrid Adapter + Power Companion costs $159.99 at Dell.com and it has a built-in battery to get you more time between charges.
Your device has a major hardware internal issue if a new adapter doesn't fix your Dell XPS 13 2-in-1 problems. Contact Dell Support as soon as possible. Have your device's service tag number to start the repair process.
Dell XPS 13 2-in-1 Won't Wake from Sleep or Start
A hard reset of your Dell XPS 13 2-in-1 should fix any problems you have with it waking from sleep. Press the power button on the side of the machine down for 30 seconds. Press the power button again and your machine should start this time.
When that doesn't work, check to see how much battery power your notebook has left. There's a battery meter on the right edge of the notebook. If only one light glows, charge your Dell XPS 13 2-in-1 and try starting it again.
This is another one of those Dell XPS 13 2-in-1 problems that you want to contact Dell Support for when nothing else works.
Dell XPS 13 2-in-1 Display Problems
If your Dell XPS 13 2-in-1's display flickers, try using the Windows Update utility inside your machine to make sure you have the latest software updates. Open the Settings app and click on Update and Security. Click the Check for Updates button.
Also, use Dell's online service tool to check for the latest updates. Click on Detect Drivers.
Gotta Be Mobile will continue to add to this breakdown of Dell XPS 13 2-in-1 problems and fixes as new issues surface.
5 Best Dell XPS 13 Alternatives in 2018
HP Spectre Laptop - $1,299.99
Like Dell, HP has bet big on design and craftsmanship in the last few years. You only need to look at the HP Spectre Laptop to realize those efforts are paying off. This new laptop is beautiful. It's also powerful enough to get you through whatever you have planned for your day.
The HP Spectre Laptop is .40 inches thin. HP claims it's the thinnest touch laptop ever made. Though, at 2.45 pounds, it's not the lightest notebook ever made. The device comes in two equally stunning colors. There's an ash silver model with copper edges and a ceramic white model that has gold edges that glisten in the sunlight. Its 13.3-inch 4K display has touch and almost no bezel on two sizes.
Inside, there's everything a modern Ultrabook needs. It uses new Intel 8th Generation Core i5 or Core i7 processors to last up to 11 hours on a single charge. You can charge the laptop back to half in just 30 minutes, making the longer battery life of other laptops moot. You can add up to 16GB of RAM and every model comes with one Thunderbolt 3 port for very fast data transfers between it and your phone. There also two USB 3.0 Type-C ports and a headset jack on the back edge of the notebook. A wide-angle Windows Hello camera lets you sign into the HP Spectre Laptop by just looking at it.
HP will begin selling the HP Spectre Laptop sometime this year for $1,299.99. Potential buyers can sign up for notifications about the laptop at HP.com now. If you're looking for just a really solid laptop that has touch, this is the PC for you.


As an Amazon Associate I earn from qualifying purchases.