3 Reasons to Pre-Order the SNES Classic Right Away
SNES Classic pre-orders are confirmed for August and if you want one on release day in September it would be wise to put in an order right away.
Nintendo's SNES Classic delivers 20+ classic Super Nintendo games (including the unreleased Star Fox 2) and two controllers for $80. The console comes out in late September and many retailers will take pre-orders ahead of its highly anticipated launch.
In the United States, Amazon, Best Buy, and Walmart all plan on taking SNES Classic pre-orders giving consumers a chance to trade cash for nostalgia ahead of the September 29th street date.
Nintendo hasn't confirmed a specific pre-order date but it says it will land sometime in "late" August.
If you're even the slightest bit interested in owning an SNES Classic, you'll want to track SNES Classic stock and put in a pre-order the second they go live.
SNES Classic Pre-Orders Will Likely Sell Out
If you followed the NES Classic release you probably know what's coming. If you didn't, here's a quick history lesson.
Nintendo released an NES Classic Edition in November last year. Like the SNES Classic, the NES Classic included a console, controller, and an excellent library of classic games.
Unfortunately, Nintendo didn't make enough to satisfy demand. The console sold out almost immediately and was, and still is, extremely difficult to find in stock.
Nintendo stopped production of the NES Classic in April which means it won't release any more into the wild.
The company says it plans to produce more SNES Classics in an effort to avoid these problems (though only this year) but that probably won't matter. We expect the SNES Classic to sell out. In fact, it already has.
The console went on sale in Europe in late June though Amazon and GAME immediately ran out of pre-order stock. It's unclear if they will offer more between now and September. If they do, we expect the new stock to instantly sell out. (This is precisely why you need to setup alerts to tell you when new stock is available.)
Don't expect the SNES Classic pre-order process to be any different in the United States. Once it goes live, you can expect stock to sell out within hours, if not minutes.
If you want an SNES Classic to play Star Fox 2 and the other classic games on release day, you should put in a pre-order the second they go on sale.
If you don't, you could be dealing with some serious headaches.
You Don't Want to Pay a Premium
If you wait, you probably won't get an SNES Classic on release day. And unless you stay on top of pre-orders, there's a very good chance you'll be dealing with scalpers and exorbitant prices.
People who really want to play these Super Nintendo games won't be the only people putting in a pre-order once they go live in the U.S. People looking to make money will be as well.
Scalpers were, and still are, selling the NES Classic for ludicrous amounts of money. Resellers are already trying to cash in on the SNES Classic and the device (well, the rights to a pre-order) is already being listed on eBay at inflated price points.
If you don't want to pay an absurd amount of money for the SNES Classic, you'll want to pre-order the device. If you wait a few days or until the device's release date, you're probably going to have to shell out hundreds of dollars for the $80 device.
You Can Cancel Anytime
Even if you're on the fence about a pre-order it's a good idea to put one in.
Retailers like Amazon won't charge your credit card until the device ships which means your bank account won't take the hit until late September. You can also cancel your order, free of charge, any time between your pre-order date and the shipping date.
This will give you a few weeks to decide what to do with the SNES Classic. Maybe you keep it, maybe you buy it as a present for a friend or family member, or maybe you cancel the order and put the device back into the supply chain for someone else to buy.
Putting in an early pre-order will be a win-win for most people.
21 SNES Classic Games: Everything You Need to Know
Super Mario World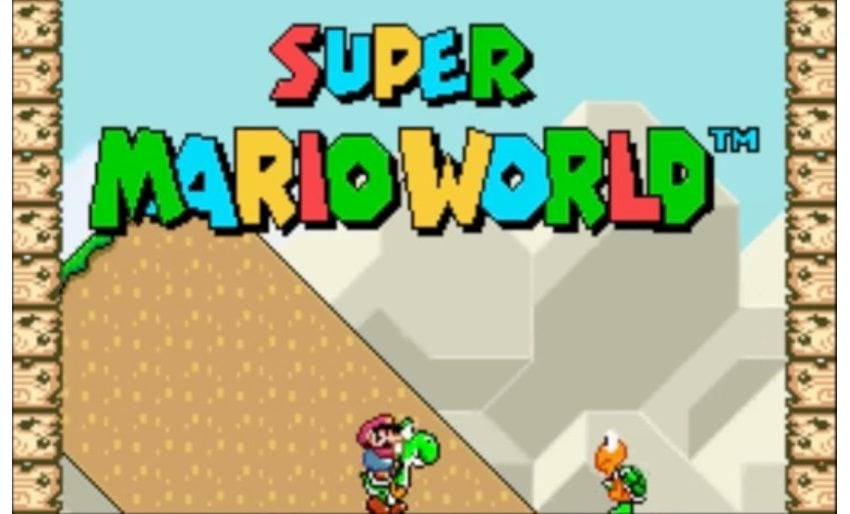 Original Release Date: November 21, 1990
Ratings: 94.4% Positive, 5 Stars Original
Players: 2 Players, alternating
Control Mario or Luigi through this 2D platformer that lets you rid Yoshi as you explore a range of vibrant worlds and take on ever challenging bosses. This game introduced the ability to float and added new types of jumps. Super Mario World adds in the Super Mushroom and Fire Flower to the mix and the spin attack.
This is the first game where you can rid Yoshi. Yoshi can eat many enemies and can get special abilities by eating specific shells. Yoshi is a central player in this game.

This article may contain affiliate links. Click here for more details.