Android 9.0 Pie Problems: 5 Things You Need to Know
The Android Pie update is causing problems for Pixel, Pixel 2, Pixel 3, and Pixel 3a users and today we want to take you through what you need to know about Android 9.0 Pie problems.
In August, Google released its Android 9.0 Pie operating system. The update is available for the Pixel, Pixel XL, Pixel 2, and Pixel 2 XL. It also powers the Pixel 3 and Pixel 3 XL and the Pixel 3a and Pixel 3a XL.
Unfortunately, it's the end of the road for Google's Nexus line. The Nexus 6P and Nexus 5X will both stay put on Android 8.1 Oreo.
Android 9.0 Pie has also rolled out to the Essential Phone and OEMs like Samsung are pushing out their own versions of the operating system.
The Android Pie update is exciting, but like all Android updates, it's plagued with a variety of problems. Some of these issues are minor bugs, others are far more problematic.
If you're thinking about downloading the latest Android Pie update for your phone, you should be familiar with these issues before you install. This way you won't be caught off guard.
If you're already using the Android Pie update on your device you should be keeping an eye out for problems and reporting what you see to Google so it can improve the product in future updates.
In this guide we'll take you through the current state of Android Pie problems, provide you with some potential fixes, show you where to find feedback about the Android Pie update, show you where to report bugs, and tell you about what's coming next.
Prepare for Your Android Pie Update
It'll be tempting to install the latest version of Android Pie when it appears for your device. However, many of you will want to do some prep work before installing the new software on your phone. A little prep can go a long way toward preventing issues.
It's difficult to predict what you might encounter once you install new software on your device. While some you will see a performance boost, others will run into performance issues and bugs. And this is precisely why you should take some steps before you install the latest Android 9.0 build on you device.
We've put together a guide that will take you through the pre-installation process we typically use before we install Android software on our Pixel devices. It helped us get through the seemingly endless stream of new Android Oreo builds and it should help you prepare for your update.
If you don't have a lot of time to spend on the pre-installation process, just make sure your files are all properly backed up before you transition from one version of Pie to another.
Data loss issues are rare, but you'll want to make sure all of your bases are covered before you make the move.
Pixel Android Pie Problems
Google's squashed a handful of bugs and performance issues, but problems continue to plague the company's Pixel devices as we push deeper into the year.
Some Pixel users are running into installation issues. If you're experiencing issues with the installation process, take a look at our guide. It'll walk you through everything you need to know.
As we push away from the August security update's release we're hearing about a variety of bugs and performance issues. The list is growing and we expect complaints about Android Pie to continue to pickup as more Pixel users download and install the update.
The current list of complaints includes:
Bootloops
Lockups and freezes
Adaptive brightness issues
Disappearing home and recent buttons
Sound/volume problems
Fingerprint sensor issues
Various connectivity (Bluetooth, Wi-Fi, GPS) problems
Bad battery life
Be on the lookout for fixes for these issues inside of an upcoming security update for Pixel devices.
Where to Report Problems & Find Feedback
Android Pie users should keep an eye on feedback about the update as we push deeper into 2019.
We continue to see feedback about the Android Pie update emerge on social media sites like Twitter. We're also seeing Pixel users share their thoughts about the update on sites like YouTube.
You'll also find useful feedback emerge on Google's Pixel Help Forums, XDA-Developers, and Android forums like Android Central Forums.
Short-term feedback is extremely useful, but you'll also want to make sure you dig into long-term feedback from Android Pie users.
If you run into an issue on your device you'll want to report your issue to Google. You can do so via the company's website or via the Pixel Help Forums.
How to Fix Pixel Android Pie Problems
If you run into Android Pie issues you can't rely on Google to fix your problems. New builds won't come every week and the next release will probably bring its own set of bugs and issues.
If you encounter a bug or performance issue on your phone you'll need to be extremely proactive. Fortunately, there are a ton of resources out there.
Our broad list of fixes for the most common Android issues is a great place to start if you're struggling on the software. We've also put together more specific guides to fixing Pixel issues, Pixel 2 issues, Pixel 3 problems, and Pixel 3a issues.
Our guides will show you how to fix bad battery life, issues with Wi-Fi, problems with Bluetooth, random reboots, and many other common problems.
If you're unable to find a fix for your problem there, and there's no guarantee you will, you'll want to take a look at Google's Pixel help forum. XDA's Pixel, Pixel 2, Pixel 3, and Pixel 3a forums are also excellent resources.
If you're running an older build, say Google's July release, try updating to the August build. It comes with an assortment of bug fixes for Pixel phones.
What's Next
We haven't heard anything about Android 9.1 Pie yet. And with the official Android Q release date getting close, we might not get it.
The only Android Pie updates on our radar right now are the company's monthly security patches. These updates often deliver bug fixes and we could see Google deliver essential bug fixes in the next release.
We expect the September security update roll out early next month. Google typically rolls its security updates out on the first Monday of each month.
If you're dealing with issues keep your eyes out for it. It might have essential bug fixes on board. There's also a chance it's based 0n Android Q, not Android Pie.
5 Reasons to Buy the Pixel 3a & 7 Reasons to Wait
Buy for Great Software Support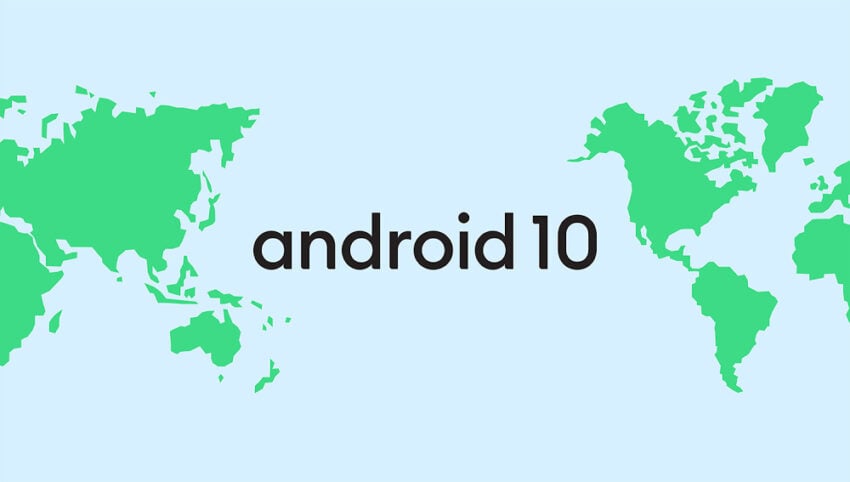 The Pixel 3a and Pixel 3a XL run a great version of Android 10. They also get the best software support from Google.
While you might be tempted to buy an older Pixel or Nexus phone, software support will end for those devices before it ends for the Pixel 3a and Pixel 3a XL.
If Google's Android timeline holds, Android 10 will be the last major upgrade for the original Pixel and Pixel XL. The devices will get security updates and bug fixes for another year, but support will end after that and you'll be on your own.
Google says Android version support for the Pixel 2 and Pixel 2 XL will end alongside security updates in October 2020.
The Pixel 3 and Pixel 3 XL will get software updates until October 2021. The Pixel 3a and Pixel 3a XL will get similar support making the Pixel 3 line the best choice for those who want to hold onto their phone for several years.
The newer Pixel 4 and Pixel 4 XL will get support through 2022.

As an Amazon Associate I earn from qualifying purchases.