Android Q Beta Problems: 5 Things to Know
Downloading the latest Android Q beta onto your Pixel might be tempting, but Google's newest beta release is causing problems for some Pixel, Pixel XL, Pixel 2, Pixel 2 XL, Pixel 3, Pixel 3 XL, Pixel 3a, and Pixel 3a XL users.
Google's rolled out an Android Q beta for Pixel devices, and select phones from Android OEMs like LG and Sony, ahead of the official release later on this year.
The Android Q preview gives users a chance to try the operating system's new features ahead of the public release. The beta will also help Google squash bugs before the software ships out to millions of people around the world in Q3.
Google's Android Q beta is exciting, but like most betas, it's plagued with a variety of problems. Some of these issues are minor bugs, others are far more problematic.
If you're thinking about trying the Android Q update ahead of the official release, you should be familiar with these issues before you install. This way you aren't caught off guard.
If you're already testing the Android Q beta on your device you should be keeping an eye out for problems and reporting what you see to Google so the company can improve the final product.
In this guide we'll take you through the current state of Android Q beta problems, provide you with potential fixes, show you where to find feedback about the Android Q beta, and show you how to report bugs.
Android Q Beta Problems
The Android Q beta suffers from a variety of issues including bugs and performance issues. Google itself has highlighted several of these problems. They include:
Android Q beta 6 might have various stability, battery, or performance issues on supported devices.
Some applications may not function as expected when running on this release. This includes Google's apps and apps from third-party devs.
Settings might show "null" text in search results.
The Android Q beta 6 release might not be appropriate for users with accessibility needs.
We're also hearing about installation issues, sensitivity problems, crashes, audio problems particularly when using Android Auto, and some users are getting stuck in Dark Mode.
This is an early list of issues and we expect it to grow as more people decide to jump to the latest version of the beta.
How to Report Android Q Beta Problems
If you see an Android Q beta problem on your Pixel you'll want to report the issue to Google because your feedback will help the company identify and fix issues before the official release arrives.
There are a few different ways to send feedback about Android Q:
You can also track the status of Android Q issues using the Android Q issue tracker. This is the same tracker tool Google uses.
How to Fix Android Q Beta Problems
If you run into an issue with Android Q beta 6 you can't rely on Google to fix the issue, especially now that we're on the final version of the beta.
Our fixes for the most common Pixel 3, Pixel 2, and Pixel issues are great places to start if you're struggling on the beta. If you're trying the Android Q beta on the LG G8 or OnePlus 6T, check out those guides.
Our guides will show you how to fix bad battery life, issues with Wi-Fi, problems with Bluetooth, random reboots, and other common problems.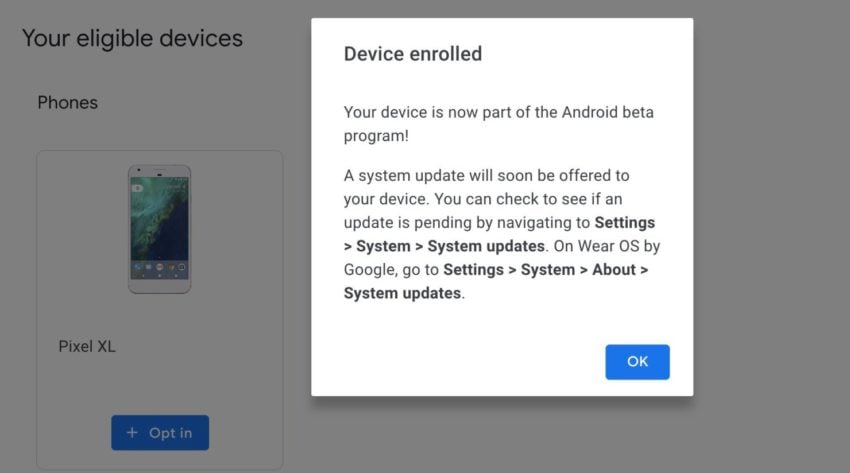 If you're having trouble installing the Android Q beta please check out our guide. It'll walk you through the process and help you get the software up and running in no time.
If you're unable to find a fix for your problem there you'll want to take a look at Google's Pixel help forum. XDA's Pixel, Pixel 2, Pixel 3, and Pixel 3a forums are also excellent resources.
If you're using a phone from a third-party OEM, you'll need to find the appropriate forum for your phone.
Where to Find Android Q Beta Feedback
If you rely on your phone for work or school projects and communication, you'll definitely want to consider staying put on Android Pie.
There are some benefits to installing Android Q right now, especially because Android Q beta 6 is a release candidate, but most users are still better off on official software.
As we push away from the release, you'll want to monitor feedback from Android Q users. We're seeing feedback emerge on social media sites like Twitter and YouTube.
We're also seeing feedback on Google's Pixel Help Forums, XDA-Developers, and Android-centric forums like Android Central Forums.
Short-term feedback can be extremely useful, but you'll also want to make sure you dig into long-term feedback from beta testers if you're on the fence about installing the early software.
What's Next
Google says the Android Q beta 6 is a release candidate build that "includes the final APIs and official API 29 SDK for developers, final system behaviors, and the latest optimizations and bug fixes." The company also says the "update is suitable for development, testing, and general use by early adopters." In other words, we're getting closer to the final release.
The final version of Android Q is slated to arrive sometime in the third quarter which means it should be out sometime in August or September if everything goes well in testing.
Keep an eye out for an official announcement from Google as we push toward the release of the Pixel 4.
Samsung Galaxy Android Q Update: 7 Things to Expect & 3 Not To
Expect a Samsung Galaxy Android Q Beta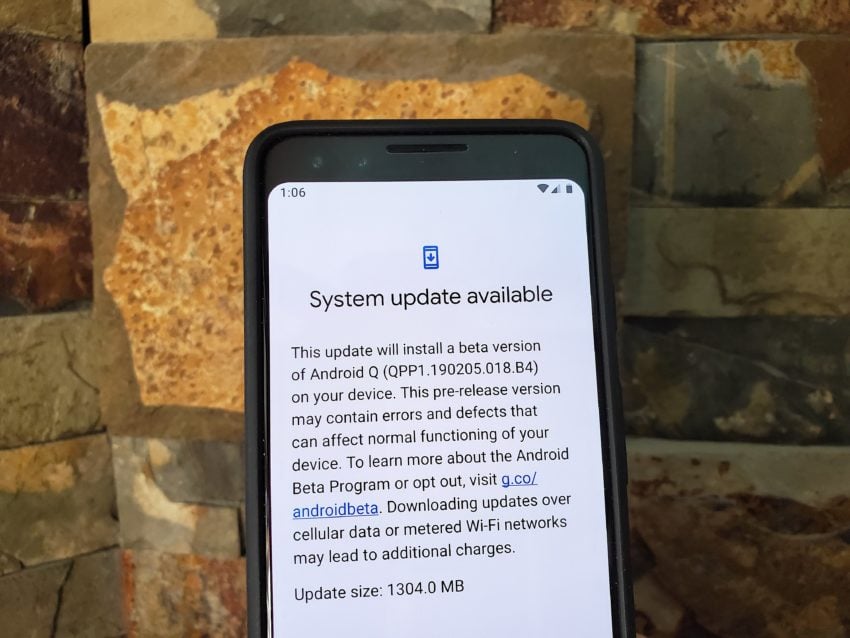 The first Galaxy Android Q updates are months away and the official release might not land until the end of the year. Fortunately, some of you will be able to try the update long before that via a beta.
We don't have any official details, but you can expect Samsung to bring an Android Q beta to select devices ahead of the public release.
Last year, select OEMs joined Pixel devices in the early, pre-release Android Pie beta.
Samsung devices weren't part of this beta, but the company offered its own Android Pie beta through its Galaxy Beta Program. Samsung's beta came months after the official Android Pie release.
It looks like the company is sticking to this game plan for Android Q because Samsung isn't part of Google's early Android Q beta program. Still, you can expect Samsung to release an Android Q beta for select devices down the road.
Samsung's expanded its beta program to non-flagships. The company released the Android Pie beta for the Galaxy S9, Galaxy Note 9, Galaxy S8, Galaxy Note 8, and Galaxy A series. The company used to limit the beta to its flagship Galaxy S phone.
In other words, you can expect the Galaxy S10, Galaxy Note 9, Galaxy S9, and others to take part in the Android Q beta when the time comes.
Keep an eye out for information about the beta in late August and September.

As an Amazon Associate I earn from qualifying purchases.