Apple Event May Include New Drake Album
The Apple Event today will bring a plethora of new Apple products including the iPhone 6s, iOS 9, Apple TV 4 and iPad Pro. The latest rumor is that Apple plans to deliver a big surprise in the form of a new Drake album.
This is not confirmed, but it make sense for Apple to push Apple Music with a major album announcement and in June we learned that Drake will release his new album using iTunes Connect.
Apple announced and launched Apple Music in June, and it is available on many phones today. Apple Music will also come with upgrades on the iOS 9 update that we expect Apple will talk in more detail about today.
When Drake took the stage at Apple this summer he did not announce a new Drake Album release date, but did confirm that he will use Apple Music Connect to deliver it.
https://twitter.com/IAmNotAbel/status/641644057580539905
Over the last two months Drake used Connect to share a Beats 1 Radio show, freestyles and other song updates, but the artist is not currently sharing a lot of updates on the service.
You can watch the iPhone 6s event live to see if Drake takes the stage during a section on Apple Music or iOS 9 to announce his new album.
Apple announced a free U2 album at the last iPhone launch, which placed the new U2 album on every iPhone. This did not go over well with everyone, as many users asked Apple for a way to remove the album and Apple eventually delivered a special way to remove U2 from your library.
If there is a new Drake Album release date today to go with the iPhone 6s, iOS 9 and an Apple Music update it will likely be available to Apple Music subscribers, not a free album for all iPhone owners.
Apple announced Apple Music in June and offers a free three-month trial of the service. Apple still offers a free three-month trial of Apple Music and the service is $9.99 a month after the trial or $14.99 a month for a family of up to six.
We expect to see an Apple Music Android release date in the near future that will allow users to listen to Apple Music on Android phones and tablets. Apple Music is also coming to Windows this fall.
iOS 9 vs iOS 8: What's New in iOS 9
iOS 9 vs iOS 8 Walkthrough - Home Screen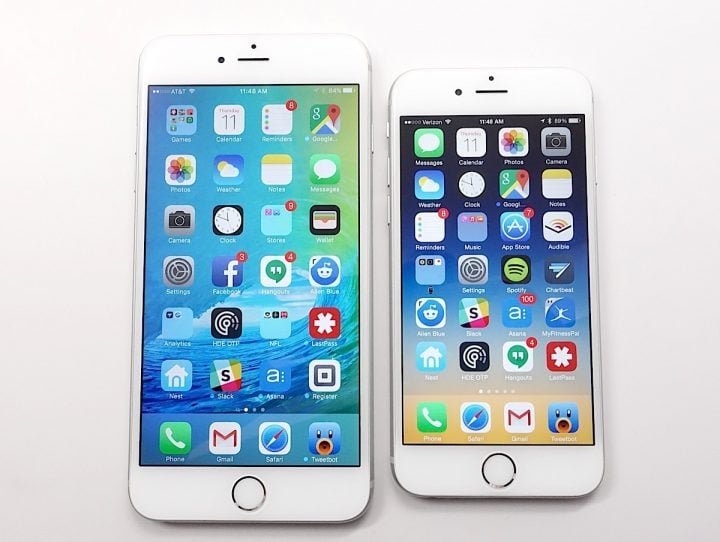 The image above shows that the iOS 9 home screen looks very much like the one on iOS 8. This is not surprising, but you will notice one major change to this screen.
The new iOS 9 font on the home page carries over through settings and apps. It's surprising how much the look of the system can change with a small tweak to a new font.
From the home screen you can now swipe left to a new search screen, and you can still swipe down to Spotlight from any of the home screen pages.
When you upgrade you will also see options to add iCloud Drive to your home screen.
Apple adds two new default iOS 9 apps that you cannot delete. Find iPhone and Find Friends apps now come with the iPhone by default. You can hide them in a folder, but you cannot delete the apps. The Find My iPhone app is a very good addition, while Find My Friends is still not as widely used.

As an Amazon Associate I earn from qualifying purchases.