Apple Watch 4 Deals Take $50 Off Almost Every Model at Amazon
The best Apple Watch 4 deals you'll find this week are at Amazon where you can save $50 off almost every model including the GPS only Apple Watch Series 4 that now starts at $349 and the GPS + Cellular model that now starts at $449. If you're shopping for a Father's Day gift, this is the best price we expect to see on the Apple Watch 4 through the summer.

Several models offer $50 off up front, while others combine an up front discount and savings shown at checkout. This deal is good on the Apple Watch 4 in 40mm and in 44mm and covers most of the colors and band options. There are a few bands and colors that aren't included, but there is enough variety that you should be able to find one you like. You can buy one of the best Apple Watch bands after you get it to upgrade the looks.
This pricing makes the newest Apple Watch 4 cheaper than the Apple Watch 3 that Apple still sells. The Apple Watch 4 is the best Apple Watch to buy in 2019. It will get the watchOS 6 update this fall, which Apple will show off on June 3rd. The earliest Apple Watch refresh will be this fall, with an Apple Watch 5, but we don't expect a new design since Apple changed it up for this model. There are still a lot of reasons to buy the Apple Watch 4.
This model features an upgraded heart sensor that can detect atrial fibrillation with an ECG and it also supports fall detection so that it can call emergency services if it thinks you fell and haven't moved. It also includes a whole host of other Apple Watch 4 features. It's a great gift for someone who needs a health companion.
All Apple Watch models allow you to track workouts, send text messages, use Siri and much more. Here are all the cool things the Apple Watch can do. I'm a huge fan of the aluminum Apple watch for a number of reasons. I skipped the LTE option this time around, but if you want to leave your phone at home it's an option to consider.
3 Reasons Not to Buy the Apple Watch 4 & 5 Reasons You Should
Buy If You Find it In Stock or Don't Want to Wait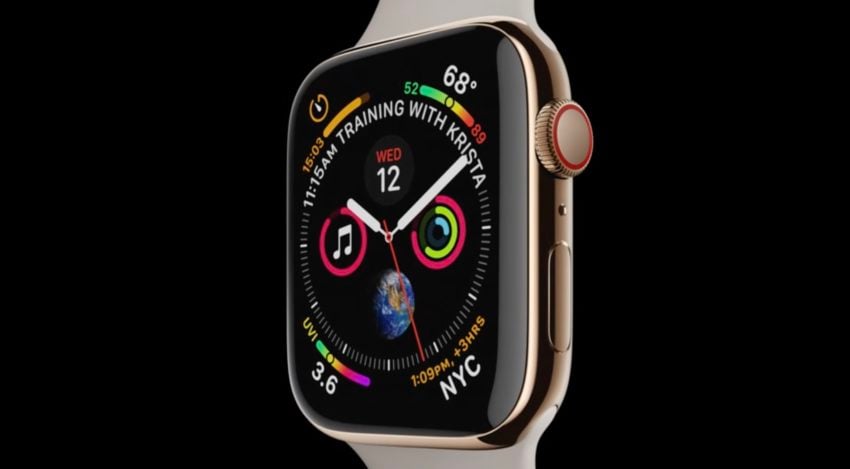 If you skipped on the Apple Watch 4 pre-orders you may still be running into trouble finding one in stock. If you know that you want one and you've already picked out which Apple Watch to buy, grab one if you can find it in stock.
It's still hard to find the Apple Watch 4 in stock, especially with the 44mm models in Space Gray or Silver. If you do find on in stock, snag it before it's sold out.
Even if you don't find it in stock. If you know that you want an Apple Watch 4, just place the order and wait for it to arrive. You can always cancel the order if you find one in stock locally faster.
The Apple Watch 4 is shipping in early November if you place an order in early October, so if you find one in stock, that's a pretty solid reason to buy it.
Here's more on how to find the Apple Watch 4 in stock at a store near you.

As an Amazon Associate I earn from qualifying purchases.