Assassin's Creed Origins Problems & How to Fix Them
Don't let Assassin's Creed Origins problems wreck your experience with the new role-playing game from Ubisoft. Use this breakdown of issues gamers have experienced to get your Xbox One, PS4 or PC copy of the game working.
Assassin's Creed Origins problems aren't widespread yet, but they do occur. Origins' role-playing mechanics, loot system and online features must all work together. The game also connects to Ubisoft's UPlay system, which has had issues before.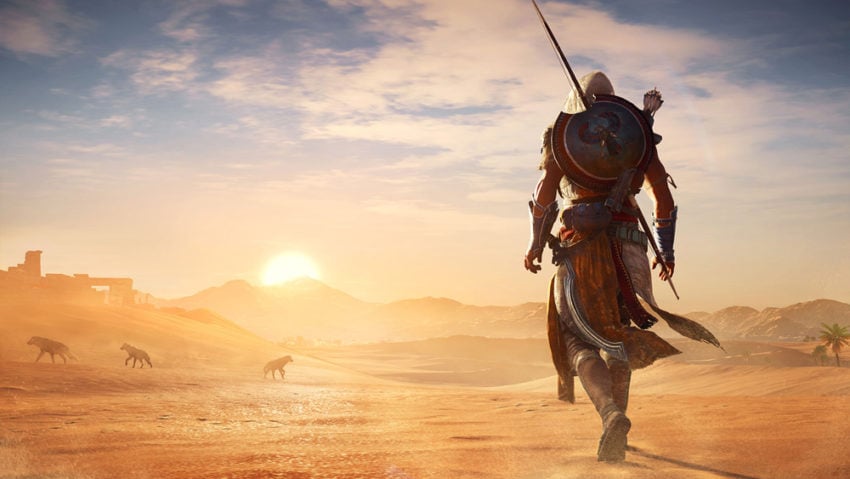 Here's how to fix the Assassin's Creed Origins problems gamers have run into while playing.
Assassin's Creed Origins Missing Xbox One Saves (New)
If you can't find your Assassin's Creed Origins save in the game's menus on Xbox One, a bug may have deleted it.
A very small amount of players have reported their game save disappeared from their console without warning on the Ubisoft Community Forums. Restarting the game doesn't bring the save back, unfortunately. There is no fix yet.
Can't Unlock the Old Habits Achievement (New)
Some gamers have found it very hard to unlock the Old Habits achievement in Origins. If you're one of them, reply to the Ubisoft Community Forums post reporting it. Also, try doing the steps in this walkthrough video to figure out what you could have missed.
Can't Buy the Assassin's Creed Origins Season Pass on PS4 (New)
You will have trouble purchasing the Assassin's Creed Origins Season Pass and other content if your disc is for a different region than the one your PlayStation Network account uses. To fix this, buy a copy of the game for your current region.
Missing Assassin's Creed Origins Trials of the Gods Missions (New)
If you can't find a Trials of the Gods mission in Assassin's Creed Origins, it's because they are limited time events. You must wait until Ubisoft adds access to them back to the game, which it does at least once a month.
Read: Assassin's Creed Origins Trials of the Gods Release Details
How to Fix Assassin's Creed Origins Download Problems
If you're having download problems, try restarting your console. On Xbox One, press or hold your finger over the power button to completely shut down the console. Power the console on again and try downloading Assassin's Creed Origins from your game library. PS4 gamers should also hold the power button down on their console to reboot.
Read: How to Fix Stuck Xbox One Game Installs
On Windows 10 PCs, go to the Start Menu by pressing the Start key on your keyboard. Click on the power button. A pop-up should let you restart your PC.
If restarting doesn't work, it's time to check your internet connection. If your connection is slow, your Assassin's Creed Origins download is slow. Try restarting your router and modem. Call your provider if restarting doesn't fix your problem.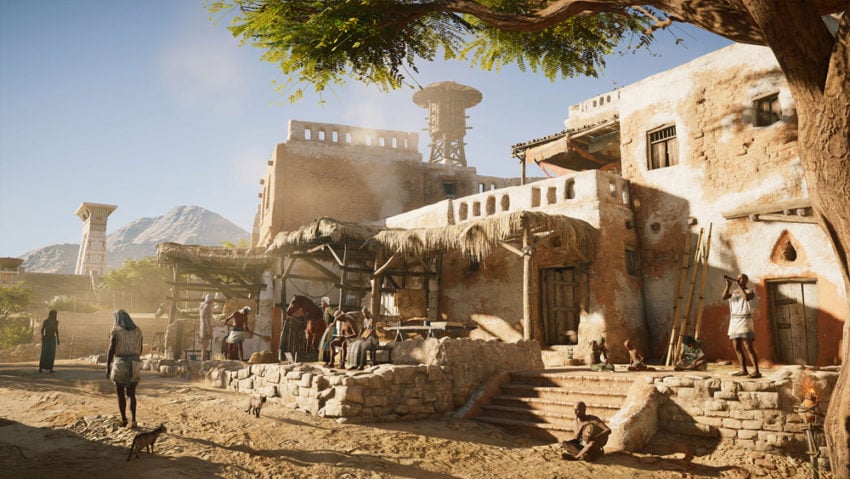 How to Fix Assassin's Creed Origins Installation Problems
Two things can cause Assassin's Creed Origins installation problems. Before you try to return your copy of the game to a store or online retailer, make sure you attempt to remedy them both.
A lack of storage can cause Xbox One and PS4 games to not install. On Xbox One and PS4, make sure you have at least 43GB of free storage available to hold the game. Delete games you aren't playing or add a USB hard drive to your console to get space.
Read: How to Add a Hard Drive to Xbox One for More Storage
Even if you have a disc copy of the game, be sure that you have enough storage for your installation to finish. Xbox One and PS4 gamers must install each disc-based game on their console before they can play.
Assassin's Creed Origins for PC requires 45GB of free storage space. If you don't have enough, try deleting your older titles too.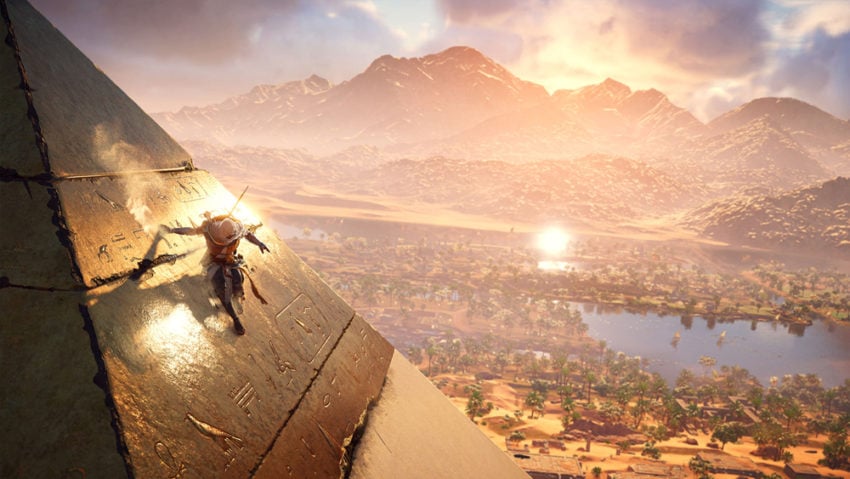 Assassin's Creed Origins Won't Connect to Servers
Assassin's Creed Origins doesn't have multiplayer. However, you still need it to connect to servers to purchase Helix points and unlock rewards through UPlay. That's why Assassin's Creed Origins server problems are frustrating.
As with download problems, start by checking your internet connection. Visit any website on a phone or tablet connected to the same Wi-Fi that your console uses. If the site loads, Xbox Live, PlayStation Network or UPlay have issues.
Check your game service's support site to make sure it's up and running. Sony posts multiplayer status information in real-time on its website here. Xbox publishes that information at Support.Xbox.com. Check the Uplay Twitter account for news on any issues with that service.
There's very little that you can do to fix Assassin's Creed Origins server problems. Close the game and reopen it in a few hours to see if the issues are fixed.
How to Fix Assassin's Creed Origins Performance Problems on PCs
If Assassin's Creed Origins performance problems are ruining your experience, make sure the game supports your PC's graphics card. According to Ubisoft, you need an NVIDIA GeForce GTX 660, GeForce GTX760, GeForce GTX950, or a GTX10 graphics card or better. AMD users need a Radeon R7 270, Radeon R7 360 or Radeon 400 series graphics card or better.
Use the software that came with your graphics card to download the latest software updates for it. For NVIDIA graphics card owners, that's the GeForce Experience software.
Read: Assassin's Creed Origins PC Release Details & Specs
If you have these graphics cards, but the game is still performing badly on your machine, make sure you have at least 6GB of RAM and an Intel Core i5 2400S processor or better.
Gotta Be Mobile will continue to add to this breakdown of fixes as new issues surface. If you run into any Assassin's Creed Origins problems, be sure to report them in the game's Technical Support Forum. Community managers there are always collecting information on new bugs.
6 Exciting Assassin's Creed Origins Features
HDR & 4K Visuals on Xbox One X
Two technologies, HDR and 4K, are growing popular with gamers, and you can buy Assassin's Creed Origins knowing that it will support both.
HDR is short for High-Dynamic Range. It's a contrast standard for televisions that gets you brighter colors and deeper blacks. The Xbox One S and Xbox One X support HDR games.
4K is shorthand for 4K Ultra HD. Games that support 4K are four times as sharp as high-definition games. You will see more texture and detail in every building, animal and enemy when playing Assassin's Creed Origins on the Xbox One X and a 4K TV.