5 Best Clash of Clans Alternatives
Clash of Clans is still an extremely exciting and addicting game. One that continuously gets updates every few months. It's over five years old and millions of people still play daily. However, recent updates have caused a lot of frustration to the point that some players are quitting. If you've considering uninstalling this game, here are five great alternatives to Clash of Clans.
It's without a doubt one of the most popular games in the history of mobile gaming. For a long time, it was at the top of the download charts, and it remains a top-grossing game. Almost everyone knows someone who plays, but users are slowly leaving for other titles. Whether it's PUBG-type mobile games, or something else.
Read: Clash of Clans 2018: 8 Things We Want Next
With the game starting to slow down, upgrades costing millions in resources and taking 12-14 days to complete, many are giving up and looking elsewhere. Even the second Builder Base, which is like Clash of Clans 2, isn't enough to save it. If you're one of the many giving up on Clash but love the game style, here are some worthy alternatives worth downloading.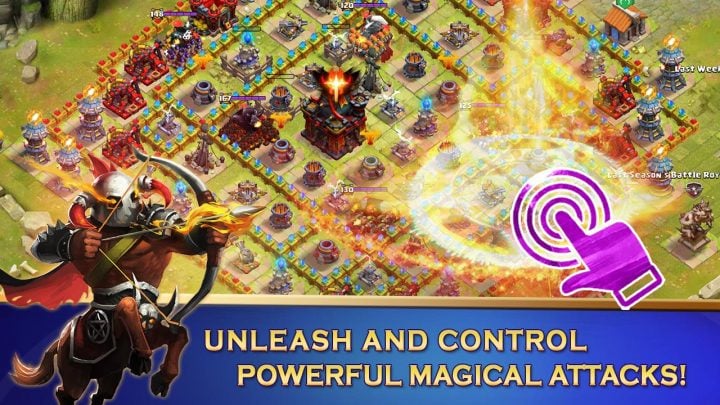 Clash of Clans is an extremely addicting yet simple combat strategy game. It comes from Supercell, the hit developers behind Hay Day, Boom Beach, Clash Royale, and soon Brawl Stars. The gameplay is simple, earn gold and elixir from battles or mining, and upgrade as many troops and buildings as you can. Eventually, you'll have a massive village and a powerful army. Use it in Clan Wars, Clan Games, or just for fun.
However, the offense is just as important. Upgrading Giants to take down opponents defenses, using goblins to quickly steal loot (gold and elixir) while attacking and more. You play both offense and defense, and it's extremely fun and addicting. In fact, I've played for over five years, and I'm not a fan of mobile gaming. It's that good.
Read: 10 Common Clash of Clans Problems & Fixes
Upgrade all of your troops, make huge mortars or x-bows to defend your village and build strong walls to protect everything. It's extremely strategic, where one wrong move while attacking can cost users thousands in gold and elixir. One mistake is the difference between a 1-star attack and a 3-star victory. By now you know what the game is about, have probably played it or at least seen someone who does. So whether you want to try this game style for the first time, or want to quit Clash for something else, try these.
There are dozens of games similar to Clash of Clans for mobile devices, and they're all basically knock-offs. Groups trying to get a piece of the pie after its success. That said, some of these Clash of Clans clones are actually pretty good. With that all said, these are five of the best Clash alternatives.
Castle Clash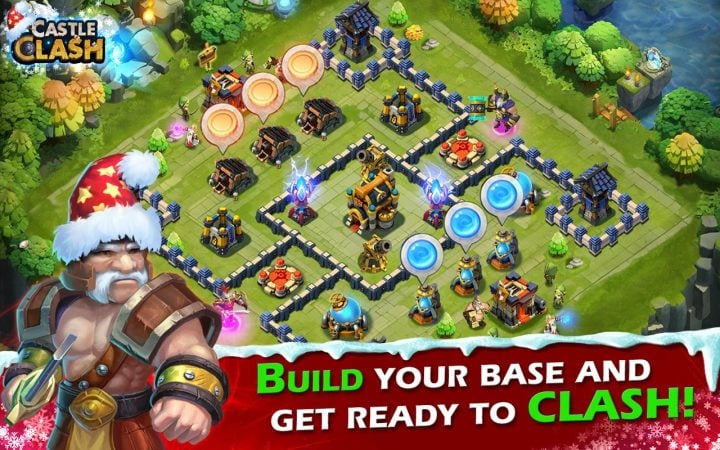 Castle Clash is probably the most popular alternative to Clash of Clans. It was one of the first big names to copy the game, made by IGG.com, and it's so similar it's almost downright illegal.
Castle Clash is somewhat different though. You play as a warlord trying to build the biggest empire as possible, but with a similar layout, styling, map size and more that Clash of Clans has. You build the same walls, armies, troops, upgrades and more. That said, it has a faster pace to it, which many will find refreshing after spending weeks saving money and 14 days for upgrades to complete in Clash of Clans.
Castle Clash has almost 100 million downloads on Android, made the top 10 list in 2014, and is a great alternative worth considering.