The FIFA 20 release date is a month away, and we are already seeing a few great deals that you can lock down now. There's a good chance that the best FIFA 20 deals will come the week of the release, but you can already save 10 to 15% on FIFA 20 right now on disk or digital.
Here's a look at which FIFA 20 edition you should buy and what we know about the new FIFA 20 features. We also have a list of reasons to pre-order FIFA 20 and reasons to wait, which can help you decide if now is the time to buy.
Current FIFA 20 deals offer up to $9 off the base game, and you can even save up to $9 on the Ultimate edition.
You can buy FIFA 20 at GameStop, Best Buy, Amazon and digitally through Microsoft, Sony and Origin.
Best FIFA 20 Deals
The biggest FIFA 20 deals are at Amazon and Newegg, plus you can also save with EA Access or Origin Access. Keep in mind the Access programs include the ability to play FIFA 20 early and are a membership program.
Amazon offers FIFA 20 for $50.94 on PS4, Switch and Xbox One on disk. This is the standard edition and you can only save on this edition and on disk. If you want a digital deal you will need to look to Newegg.
Newegg offers the standard edition for $53.99 and the Champions Edition for $71.99 on Xbox One. This is for the digital version, and you get the code delivered on the release day.
With EA Access, Origin Access or Origin Access Premier you can save 10% on any of the digital FIFA 20 editions when you buy directly from the connected account. You can get EA Access or Origin Access for $5.99 a month or $30 a year and it also includes a 10-hour Play First Trial of FIFA 20 five days before the Ultimate Edition release date, plus full versions of many EA games. EA Access is available on PS4 and Xbox One, while Origin Access is on PC. Origin Access Premier is $99 for a year and it includes the full versions of FIFA 20 and Madden 20 as well as other games. You can buy EA Access on Amazon or right on your Xbox or PS4.
When To Expect Bigger FIFA 20 Deals
You can expect a bigger FIFA 20 deal the week of the release at Best Buy. We won't likely see deals as big as we did for FIFA 18, but we expect a $10 coupon plus the trade-in value of FIFA 18 or FIFA 19, which should add up to about $17 or $18 off with the trade value and the coupon. Look for an announcement in mid-September from Best Buy.
After that, look for bigger FIFA 20 deals during Black Friday. Traditionally we see the base version of the game sell for around $35 to $39 during Black Frida sales. This is often for the base version of the game, and normally for the physical version.
3 Reasons to Pre-Order FIFA 20 & 5 Reasons Not To
Pre-Order If You Want the Champions Edition on Day One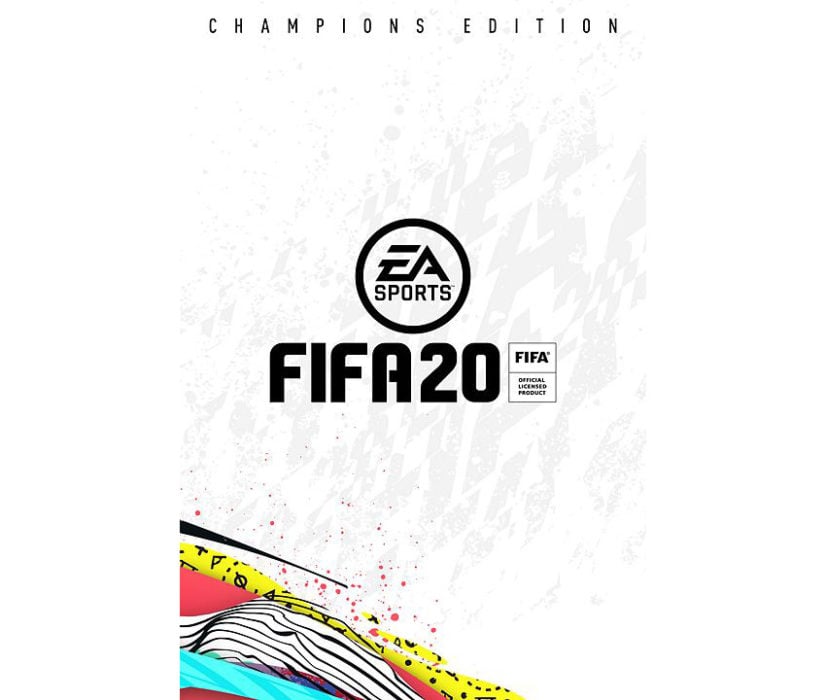 Do you already know that you want the FIFA 20 Champions edition? This $79.99 edition is the highest tier you can get on a disk, and that means sometimes it isn't available at every store on day one.
We've seen this issue at Best Buy with previous releases and it is hit or miss, but if you pre-order for delivery or in-store pickup you can generally avoid this problem.
There won't be an overall shortage, but if you know you want a higher level FIFA 20 edition on disk, we recommend placing a pre-order instead of wandering in on day one.
If you want the FIFA 20 Ultimate Edition for $99.99 you can only get this digitally, so you don't need to worry about stock issues, but you may still want to pre-order.
You can pre-order FIFA 20 Champions for $79.99 at GameStop, Best Buy, Amazon and digitally through Microsoft, Sony and Origin.

As an Amazon Associate I earn from qualifying purchases.