FIFA 20 Release Date & Features: 9 Things to Know in September
The FIFA 20 release date is September 27th with a new Street Soccer mode called Volta and upgrades to the game flow, movements, and ball physics. This is what you need to know about the FIFA 20 release date, editions, new features, gameplay, and other key details.
Here is a look at the new FIFA 20 features and a look at the FIFA 20 editions. Keep reading for the latest FIFA 20 details or jump straight to our guide on whether or not you should pre-order FIFA 20 or wait.
You can play FIFA 19 free with an EA Access or Origin Access subscription if you want to get your gaming in ahead of the release date and you can now pre-order FIFA 20.
You can buy FIFA 20 at GameStop, Best Buy, Amazon and digitally through Microsoft, Sony and Origin.
FIFA 20 Release Date
The FIFA 20 release date is September 27th for the standard edition. If you buy one of the special editions, the FIFA 20 release date is September 24th.
You can also expect an earlier option on Origin Access and EA Access that will allow you to play as early as September 19th for 10 hours of total gaming time.
When you buy FIFA 20 at Best Buy, you can pick it up at closing the day before the official release date.
FIFA 20 Price
The standard FIFA 20 base game is $59.99, and you can spend up to $100 on the game if you want the top line digital option.
EA switched to three Madden 20 editions this year and keeps things going with three FIFA 20 editions. This translates into the following FIFA 20 prices;
FIFA 20 Base Edition – $59.99
FIFA 20 Champions Edition – $79.99
FIFA 20 Ultimate Edition – $99.99
You can save 10% when you have EA Access or Origin Access, and we expect to see some additional deals.
FIFA 20 Features & Graphics
Thanks to the FIFA 20 reveal trailer we know about the new Volta gameplay mode which is a street soccer style of gameplay. In August we got our first look at the FIFA 20 gameplay footage with Liverpool vs Real Madrid. You can watch this below, which shows us a look at the actual gameplay from a 2 v 2 player match.
The video above includes commentary of the gameplay, but not actually FIFA 20 commentary, so keep that in mind as you watch.
New FIFA 20 Game Flow Features
EA focuses on AI upgrades for the computer-controlled players. This has been an area of focus for several years and this year we see three specific areas of change including;
Dynamic One-on-Ones: built using the game tempo from the world's best leagues, an overhauled gameflow offers more true-to-life spacing and pace of play, resulting in more 1 on 1 opportunities putting emphasis on user-controlled Decisive Moments.
AI Defending: an overhaul in the positioning and tackling system creates an environment for AI to better complement the user-controlled player. AI will offer intelligent defensive support, while rewarding and advantaging user defending.
Natural Player Motion: with locomotion and positioning innovations AI players move in a more natural and composed fashion than ever before, creating realistic football movement for all players on the pitch
Decisive Movements
You now have more control over key moments with more impactful controls that EA calls Decisive movements. Here are some examples of what these mean.
Strafe Dribbling: the new strafe dribble mechanic adds more dimension to attacking options; enabling you to move with more agility than ever to lure your opponent in before beating him with speed or skill.
Controlled Tackling: Using the Active Touch System, user-controlled defending is advantaged and rewarded through a variety of new tackle animations. The cleaner the tackle, the higher the likelihood of retaining possession of the ball.
Set Piece Refresh: A system refresh gives deeper options for aiming direct free kicks and penalties and introduces more skill-based mechanics for ball-striking that are more rewarding than ever.
Composed Finishing: An overhaul in the fundamentals of shooting will give you more consistent and clinical finishing, creating a more true-to-life shooting experience that better rewards authentic finishing and offers risk and reward in more difficult situations like volleyed crosses.
Ball Physics
EA continually strives to upgrade ball physics, and they claim that with FIFA 20 you will see new levels of realism. These include two key upgrades.
Football Informed Motion: an overhauled motion system introduces more authentic ball spins and bounces that play out with more realism than ever before, creating a more true-to-life football experience.
New Shot Trajectories: with the new ball motion system a variety of realistic shot trajectories are unlocked, from technically dipping shots to knuckleballs, to swerved set-pieces and first-time rising shots.
We expect to see more about the new FIFA 20 features in the near future.
FIFA 20 Ultimate Team Changes
The FIFA 20 FUT changes are under tight wraps, but expect a big focus on FUT as EA hired FUT Economist to work on EA Sports FIFA starting in June.
Expect to learn more this summer as EA shares new details about the game. One thing we do expect is to see FUT missions which will allow you to unlock additional in-game content. This is a new feature in Madden Ultimate Team.
We know that there will be FUT 20 iCON players that are legendary players from the past.
FIFA 20 Cover Athletes
The FIFA 20 cover athlete is Eden Hazard, and if you buy the Champions Edition the cover athlete is Virgil van Dijk, while the Ultimate Edition cover athlete is Zinedine Zidane.
You get different options with each of the FIFA 20 editions, but the different cover athletes only offer a visual difference.
FIFA 20 Editions
There are three FIFA 20 editions from $59.99 to $99.99. The most expensive version is a digital-only option that includes a ton of FUT bonus items.
The standard FIFA 20 edition arrives on Friday, September 27th with a few FUT options, while the $79.99 and $99.99 options include three days of early access and a ton of bonus items.
| | | | |
| --- | --- | --- | --- |
| FIFA 20 Editions | Standard Edition | Champions Edition | Ultimate Edition |
| Price | $59.99 | $79.99 | $99.99 |
| Digital or Physical | Both | Both | Digital Only |
| 3 Days Early Access to Full Game | No | Yes | Yes |
| FIFA 20 Ultimate Team Packs | 3 | 12 | 24 |
| ICON Loan Item | Yes | Yes | Yes |
| Special Edition FUT Kits | Yes | Yes | Yes |
| Untradeable FUT 20 Ones to Watch Player Item | No | No | Yes |
| Buy | | |   |
Unlike Madden 20, the FIFA FUT packs come weekly instead of all at once. If you don't log in and claim, you miss out.
FIFA 20 Demo
We should see a FIFA 20 demo in early September with a limited number of teams and play modes.
You can expect about 10 teams in a standard game experience. This will allow you to test out new gameplay mechanics and some of the new features.
Expect it to arrive two weeks before the FIFA 20 release date and to come to PS4, Xbox One and PC.
FIFA 20 Consoles
You can buy on FIFA 20 for the Xbox One, PS4, and PC. It also comes to the Nintendo Switch, but only as a Legacy option. That means the Nintendo Switch FIFA 20 edition doesn't include new features, just updated rosters, and a fresh new look.
Last year FIFA 19 arrived as a legacy edition on the PS3 and Xbox 360 without many of the new features, but with updated teams and player specs. That is not the case this year.
Play FIFA 20 Early
If you play on the PS4, Xbox One and PC, you should be able to play FIFA 20 up to five days early with EA Access and Origin Access or Origin Access Premier. These are paid memberships, but you get to play new games early, save 10% on new games and you get to play tons of older games including FIFA 19.
EA Access is available on the PS4, Xbox One and Origin Access is on PC. These are $5.99 a month of $30 a year.
If you choose Origin Access Premier, you get the same Origin Access benefits, and you also get a full copy of FIFA 20 on day one, so you don't have to buy it. With this $99 a year program you get Madden 20 on day one as well as other EA games on PC.
3 Reasons to Pre-Order FIFA 20 & 5 Reasons Not To
Pre-Order If You Want the Champions Edition on Day One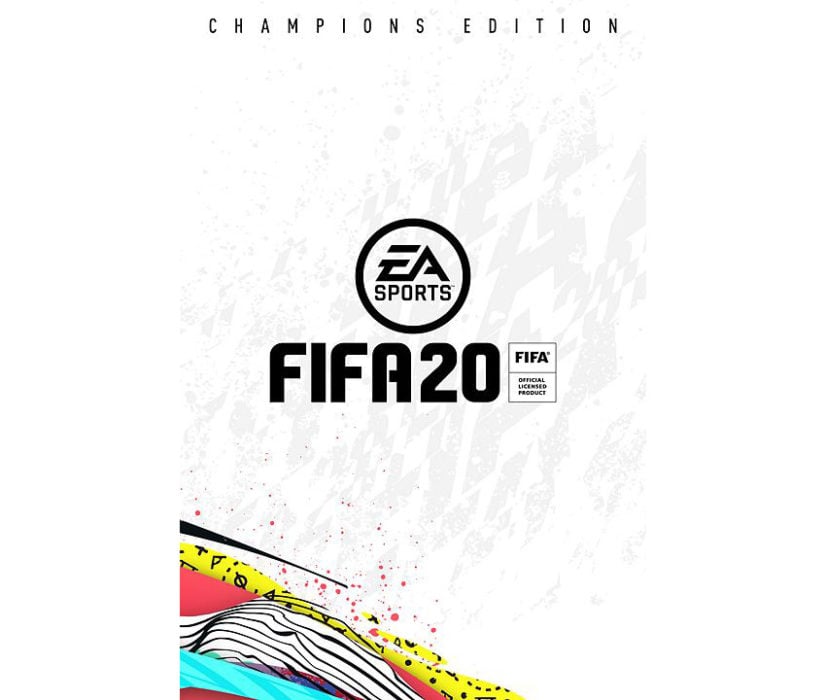 Do you already know that you want the FIFA 20 Champions edition? This $79.99 edition is the highest tier you can get on a disk, and that means sometimes it isn't available at every store on day one.
We've seen this issue at Best Buy with previous releases and it is hit or miss, but if you pre-order for delivery or in-store pickup you can generally avoid this problem.
There won't be an overall shortage, but if you know you want a higher level FIFA 20 edition on disk, we recommend placing a pre-order instead of wandering in on day one.
If you want the FIFA 20 Ultimate Edition for $99.99 you can only get this digitally, so you don't need to worry about stock issues, but you may still want to pre-order.
You can pre-order FIFA 20 Champions for $79.99 at GameStop, Best Buy, Amazon and digitally through Microsoft, Sony and Origin.

As an Amazon Associate I earn from qualifying purchases.