The Best Surface Pro Games in 2018 & How to Get Them
Your Surface Pro is a laptop and a tablet. Buy the best Surface Pro games in 2018 and turn it into your mobile video game console too.
Gaming isn't the first thing that you usually think of with the Surface Pro, but models have everything you need for a great Windows 10 games experience. Some 2017 Surface Pro and Surface Pro 4 models have enough RAM and processing power to overcome their lack of a graphics card. Connect the latest Xbox controllers to them through Bluetooth and you're ready to play. Surface Pro devices with less RAM and storage can still handle great mobile games.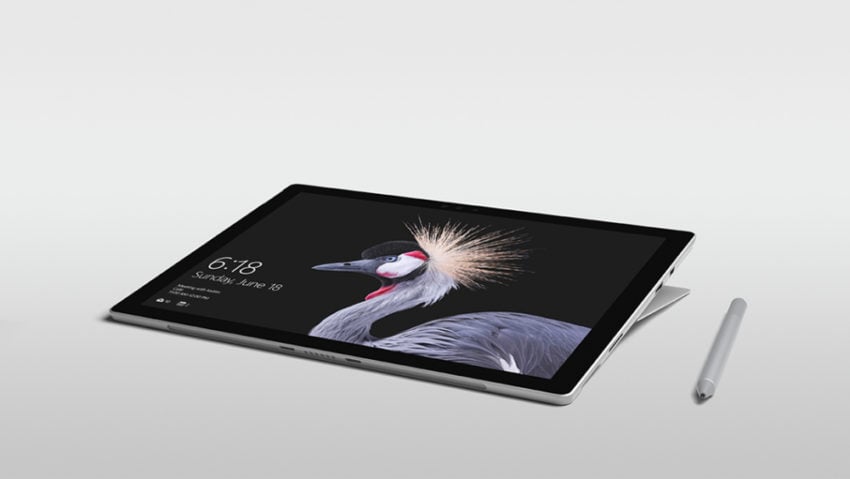 Every genre has great Surface Pro games for you to play. If casual racing sounds like fun, Asphalt 8: Airborne offers that and online leaderboards that compare your score with your friends' score. Use your Surface Pro's sensors to control your car. Minecraft's sandbox and survival modes are available in Minecraft for Windows 10. Using Xbox Live, you can play it with friends on iPhone, iPad and Android.
Read: 5 Best PC Gaming Keyboards
These are the best Surface Pro games in 2018.
How to Get Surface Pro Games
Many people think that you can't get great games on the Surface Pro because it doesn't have a dedicated graphics card and robust cooling like desktop PCs. Truth is, you must experiment to find the best Surface Pro games.
Casual games, like Fruit Ninja, are available on your Surface Pro. Download these Surface Pro games without fear. Expensive, more detailed titles make great Surface Pro games too. Balance your settings to play these Windows 10 games on your Surface. Turn down their default resolution and tweak their other settings to improve frame rates. Also, remember, Xbox games are also Surface Pro games. Just stream them from your Xbox One with the Xbox on Windows app.
Buy your Surface Pro games from Steam or the Microsoft Store if you're worried about your Surface not handling them well. Both stores offer returns if you've played for less than two hours.
The Best Surface Pro Games in 2018
Halo Wars 2
Asphalt 8: Airborne
Roblox
Forza 7
Fruit Ninja
Minecraft
Ori and the Blind Forest
Rocket League
Microsoft Solitaire Collection
Halo Wars 2 - $39.99
Halo Wars 2 is a strategy game that puts you in command of human forces trying to stop aliens from controlling one of the universe's deadliest weapons. It's based on the best-selling Halo first-person shooter games.


Read: 9 Halo Wars 2 Features to Get Excited About


Play Halo Wars 2 however you want. Stick to the story to find out more about the game's characters and different units. Skip the story and dive into Terminus Firefight, Blitz or Custom Multiplayer matches if you already know how real-time strategy games work.

Halo Wars 2 costs $39.99. It is an Xbox Play Anywhere game, so your profile and game saves sync to the free Xbox One version you get with your purchase.