Cyberpunk 2077 Release and What We Know
If highly anticipated games are usually worth the wait, developer CD Projekt Red will have a lot to showcase when it finally confirms the Cyberpunk 2077 release.
Video games can take a long time to make, but Cyberpunk 2077 is a special case. CD Projekt Red revealed the game was in development back in 2012. That's well before even the Xbox One or PS4 were available for purchase. A trailer showcasing the game's art design and teasing its story followed in 2013, but CD Projekt Red stopped talking about the game soon after. It's been years since there's been any news about the Cyberpunk 2077 release. Many assumed the game was canceled.
Suddenly, the prospect of a Cyberpunk 2077 release seems like a real possibility. The game's social media account recently sprung back to life. At the least, it confirms that the game is still coming. At best, it hints at a Cyberpunk 2077 release date sometime soon.
Read: 7 Best New Xbox Games Coming in 2018
Here's everything that we know about the Cyberpunk 2077 release.
Cyberpunk 2077 Release Rumors
We don't know the Cyberpunk 2077 release date yet. Unlike with other games, there isn't a way to narrow down a release window. Until a recent tweet, many believed the game was canceled. Turns out, it may have just taken an extremely long time to develop.
*beep*

— Cyberpunk 2077 (@CyberpunkGame) January 10, 2018
Cyberpunk 2077 release speculation sprung back to life when the game's official Twitter account posted just a single message on January 10th, 2018. That message just said "beep" but it was enough to excite gamers who'd followed the account since 2012. The last message the account shared before that new update was an acknowledgment that the Cyberpunk 2077 trailer it revealed in 2013 had won an Inside Gaming Award for Best Trailer.
If CD Project Red is breathing new life into the game's social media accounts and looking to build hype, the Cyberpunk 2077 release might be close. The long-awaited game may even launch sometime this year.
Cyberpunk 2077 Trailers
To date, we only have the Cyberpunk 2077 trailer that CD Projekt Red revealed back in 2013. Though, if the game is launching soon, you can expect others to surface soon.
In that original trailer, police are firing on a woman at close range. A single bullet grazes her cheek and it's revealed that she is not human. She's an android made to look human, with extra arms hidden beneath her human-like shell. It takes a police officer with a scope mask to finally stop her from killing people.
The trailer gives watchers a feel for the game's futuristic art style and design. A police car floats in mid-air because this game world is so far in the future that cars don't have tires. Buildings tower over the streets of the city. The lighting and architecture give the trailer a very noir feeling.
The trailer ends with a message that hinted at the game's long development cycle. "Coming: When It's Ready."
Cyberpunk 2077 Features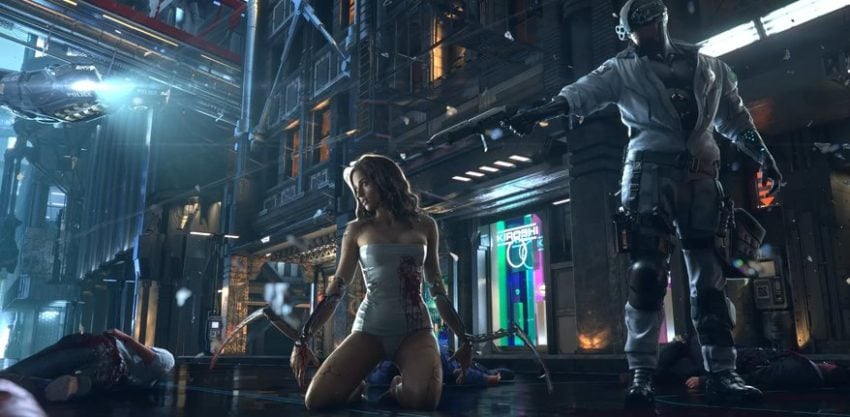 Cyberpunk 2077 is an open-world role-playing game. We know this because CD Projekt Red's Martin Iwinkski confirmed those details in a 2014 interview with IGN.
"It is an all-out RPG game, but we're looking at having a lot of new gameplay elements that I cannon talk about yet. One thing I can say for sure is that it is definitely not a multiplayer shooter," Iwinkski confirmed. At the time, many gamers worried that Cyberpunk 2077 was a multiplayer shooter because the studio showed guns in the game's only trailer. Iwinkski's remarks came as the studio was wrapping up work on its best-selling open-world RPG, The Witcher 3.
When We'll Hear More About Cyberpunk 2077
If CD Projekt Red is truly gearing up for the Cyberpunk 2077 release, you can bet the studio will have something to say about the game by the time the Electronic Entertainment Expo starts this summer. The show begins June 12th and games this anticipated are always shown there.
That being said, there's not a lot of evidence that Cyberpunk 2077 will launch sometime in 2018. Though unlikely, it's still possible that the message on the game's Twitter account was to remind gamers that it's still in development. If that's the case, the studio could show the game at E3 2018 then stop talking about it again.
8 Best New PS4 Games Coming in 2018
MLB The Show 18 - March 27th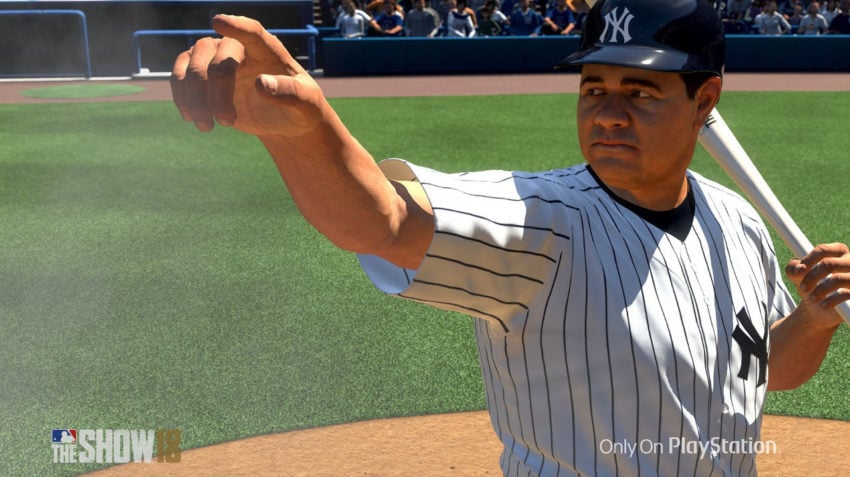 MLB The Show 18 arrives on March 27th with RPG upgrades, legends and upgraded modes for PS4 and PS4 Pro.

Sony has updated the hit baseball game with tons of new features. The Road to the Show, The Shows' single-player experience, has an expanded progression system that better simulates how real players learn and grow over time. You set short term and long term goals for your custom character. The progress you made in MLB The Show 17's Road to the Show Mode and Franchise Mode carries over to this new game.

Retro Mode, Critical Situation, Quick Counts and 3-Inning games mean you can jump into your favorite gameplay without playing a full-length game, which is great for busy gamers.


Read: MLB The Show 18 Release Date, Details & Features


And, when you grow tired of MLB's updated roster of current players, you can substitute Babe Ruth and other legends from baseball's past.

If you pre-order MLB The Show 18, you get access to the game on March 23rd. That's four days earlier than other players.