Galaxy Note 5 Oreo Update: 6 Reasons to Get Excited & 2 Not To
The Samsung Galaxy Note 5 Oreo update isn't official, but there's a chance (albeit a small one) it gets upgraded to the current version of Android. With that in mind we want to take you through some reasons why you should and shouldn't get excited about a potential Galaxy Note 5 Oreo release.
Samsung's Android Oreo update is finally rolling out though it's limited to select devices in select regions.
The company is starting with the Galaxy S8, Galaxy S8+, and Galaxy Note 8, but the software should come to mid-range devices and older phones like the Galaxy S7 down the road.
Nothing is confirmed, but there's chatter about Android Oreo updates for two fossils. Rumors (and T-Mobile) have hinted at Android Oreo updates for the Galaxy S6 and Galaxy Note 5, Samsung's flagships from 2015. If this happens it would represent a major shift.
Apple, one of Samsung's top rivals, likes to keep its iPhones upgraded with new software for four years before it cuts off support. Samsung typically offers two years of major Android upgrades.
The Galaxy S6 and Galaxy Note 5 are more than two years old so there's a chance both (officially, at least) stay put on Android Nougat. If that happens many users will continue to get security patches and bug fixes, but Samsung and its carriers won't support Android Oreo features.
There's also a chance Samsung steps out of its comfort zone and offers Android Oreo to Galaxy Note 5 users in the United States and other countries around the globe.
If the Galaxy Note 5 does get Oreo, and that's obviously a big if at this point, we'd expect it to come with some of the changes Samsung's brought to the Galaxy S8 and Galaxy Note 8. Some, but not all.
With that in mind we want to take you through some of these potential changes. This is based on the Samsung's Oreo updates and the way Samsung's handled software updates for older phones in the past.
We also want to take you through some potential disappointments that we think will help you set proper expectations as we push deeper into the year.
Better Security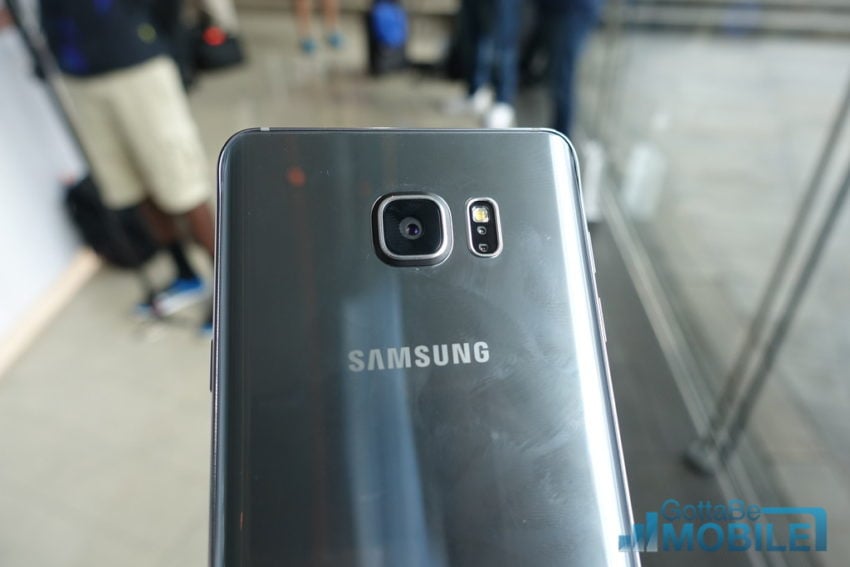 If Samsung decides to offer a Galaxy Note 5 Oreo update it'll bring enhanced security to the former flagship.
The Samsung Galaxy S8 Oreo update comes with improved security for Samsung Pay, but there are some other potential enhancements you should know about.
If a Galaxy Note 5 Oreo update rolls out it'll likely include the latest security patches from Google and Samsung.
If you failed to download an older security update from another month, you'll get those patches when you go to install Android Oreo for the first time.
The Android Oreo update also comes with enhancements for Find My Mobile. Improvements to Find My Mobile include the ability to remotely back up Secure Folder to Samsung Cloud when you lose your phone and the ability to lock up Samsung Pass using Find My Mobile.
The Galaxy Note 5 should continue to get security updates for the foreseeable future so make sure you keep an eye out for new Oreo builds as we push into the year.

As an Amazon Associate I earn from qualifying purchases.