Galaxy S9 Pie Update: 10 Reasons to Get Excited & 4 Not To
Get Excited If You Use Always On Display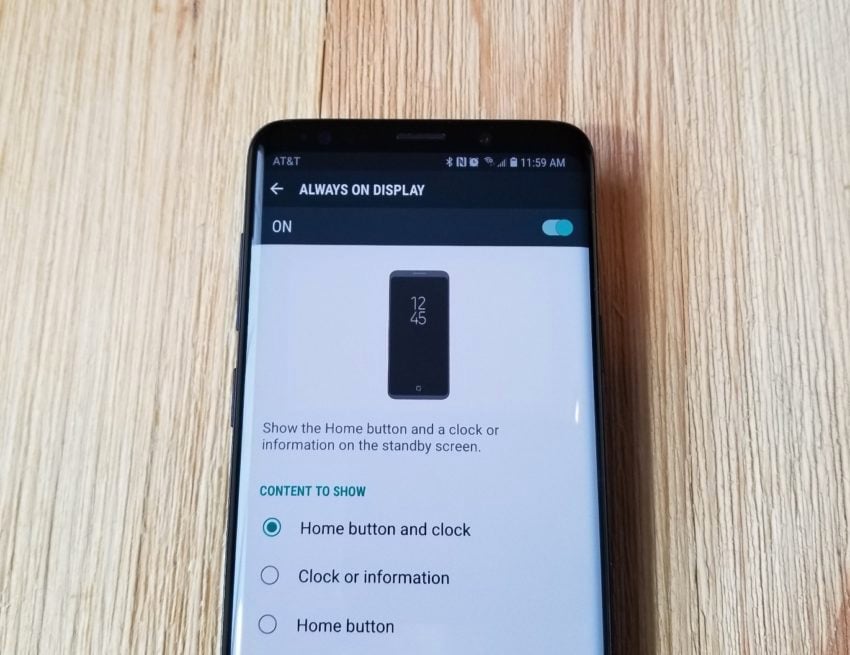 If you use your Galaxy S9's Always On Display function, we think you're going to like one of the changes Samsung's making in Android Pie.
Right now, you can either have AOD turned on all the time or schedule set times. That changes with Android Pie.
Thanks to the Galaxy S9 Android Pie leaks, we now know that Samsung plans to bring a "Tap to Show" function to AOD. This will make it even easier to wake it up.
When "Tap to Show" is active, you can simply double tap the display to bring up all of your information (time, date, battery life, etc). The information from AOD will be displayed for 30 seconds giving you on-demand access.
You can take a look at the feature in action in the video below:
On top of that, Samsung plans to bring colored notification icons to Always On Display with the arrival of Android Pie.