What's My Old iPhone Worth (September 2019)
Are you planning to sell or trade-in your old iPhone when you upgrade to the iPhone 11, iPhone 11 Pro or iPhone 11 Pro Max this month? This is how much your old iPhone is worth right now.
We've teamed up with Flipsy to get the ultimate iPhone price guide so that you know how much your iPhone is worth when you trade-in or when you sell directly to someone on Facebook, eBay or Craigslist.
When there is a new iPhone, carriers and retailers often offer up higher than normal trade-in values and simply handing your phone over is convenient, but according to Flipsy, carriers pay 30% less than buyback companies.
Flipsy is a price comparison service that checks with buy-back stores that pay you with check, PayPal, Direct Deposit or an eCheck to buy your old iPhone for top dollar.
What's My iPhone Worth?
The table below shows what your iPhone is worth right now, ahead of the Apple Event. Most of the buyers allow you to lock in a price for 14 to 28 days, which means you can secure a price today and then send your iPhone in after you pick up your new iPhone in late September.
| | | |
| --- | --- | --- |
| iPhone Model | Trade-In Value | Private Party Value |
| iPhone XS Max 64GB | $648 | $813 |
| iPhone XR  64GB | $432 | $521 |
| iPhone XS 64GB | $581 | $715 |
| iPhone X 64GB | $456 | $563 |
| iPhone 8 Plus 64GB | $331 | $411 |
| iPhone 8 64GB | $272 | $331 |
| iPhone 7 Plus 32GB | $234 | $274 |
| iPhone 7 32GB | $152 | $184 |
| iPhone 6S Plus 16GB | $130 | $170 |
| iPhone 6S 16GB | $89 | $104 |
| iPhone 6 Plus 16GB | $104 | $122 |
| iPhone 6 16GB | $67 | $78 |
| iPhone SE 16GB | $58 | $68 |
* All "base" capacity models in "good" condition on the Verizon network for an apples-to-apples comparison. Prices retrieved 9/11/2019.
With Flipsy, you don't need to worry about fees from selling on eBay or PayPal fees and you avoid the hassles of flaky buyers on Craigslist and Facebook Marketplace.
Flipsy shared a comparison of iPhone trade-in prices for the iPhone X 64Gb on Verizon with us. This offers a snapshot of the trade-in prices or sale prices as of early September.
iPhone X (64GB Verizon in "good" condition)
These prices have come down slightly since the comparison, but it is still a good representation of the trade-in and buyback prices for iPhones.
12 Reasons to Wait for the 2019 iPhone & 9 Reasons Not To
Wait for the 2019 iPhone Launch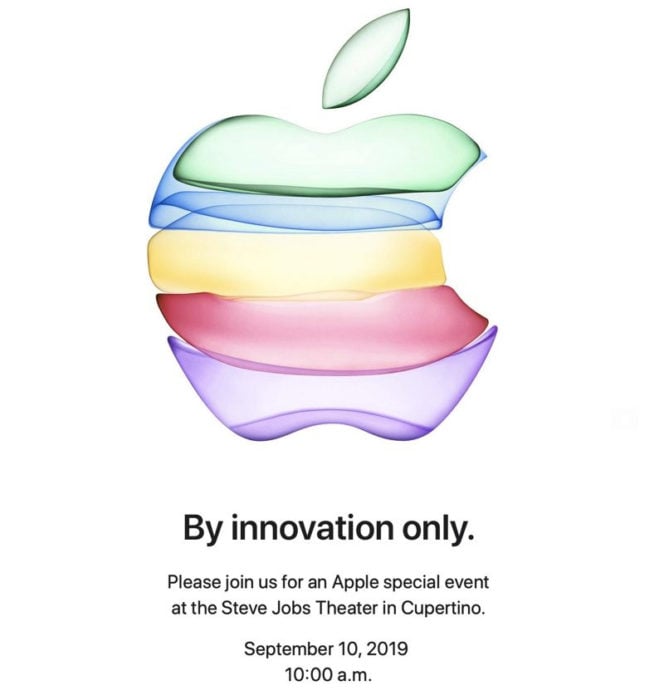 Don't wait for the 2019 iPhones if you need to upgrade your phone in the near future. That said, if you can wait a few more weeks, you might want to hang around.
Ahead of the official announcements, Apple's registered new iPhone models in the Eurasian Economic Commission database.
According to Indian blog MySmartPrice, these include the A2111, A2160, A2161, A2215, A2216, A2217, A2218, A2219, A2220, A2221, and A2223. These models most likely represent Apple's new crop of iPhones.
MacRumors has also discovered new iPhone filings at the EEC and these devices are all listed running iOS 13, Apple's upcoming operating system.
EEC filings often come several months ahead of release and they've hinted at impending launches numerous times in the past.
Apple's final launch window of the year takes place in September/October. And this is when you can expect Apple to reveal the 2019 models for the first time.
A leak from the iOS 13 beta hinted at a potential launch on September 10th and this date has now been confirmed via Apple media invites to an event in Cupertino. The launch date is confirmed, but we still don't have an official release date.
SoftBank President Ken Miyauchi reportedly leaked the 2019 iPhone's release date during an earnings call. He claims the new iPhones will launch 10 days from the end of September which means they could arrive on September 20th, a Friday.
This has been backed up by an additional report from MacRumors. The site claims iPhone pre-orders will start on September 13th followed by a release on September 20th.
Apple typically launches new iPhones on Friday so September 13th for pre-orders and September 20th for the release date makes a lot of sense.
New iPhones are just a few weeks away from hitting shelves. So unless you're in desperate need of an upgrade, you should consider hanging around so that you can compare the new iPhone models to other phones on your shopping list.

As an Amazon Associate I earn from qualifying purchases.