How to Downgrade macOS High Sierra Beta to macOS Sierra
It's easy to go from the macOS High Sierra beta to a stable version using this macOS High Sierra downgrade to macOS Sierra tutorial. If you tried the macOS 10.13 beta and found that it doesn't deliver the performance or app compatibilities that you need, or there are simply too many macOS High Sierra beta problems, you should consider downgrading.
This is an easy process, but you will need to set aside some time, especially to restore from a Time Machine backup made on macOS Sierra, which will get you back to your setup right before you installed the macOS High Sierra beta. This includes apps, documents, and other files. This will help you downgrade from macOS 10.13 to macOS 10.12. This works with the developer and public macOS High Sierra beta.
While it is a straightforward process, you may want to make another Time Machine Backup on macOS High Sierra just so you have that handy. You can check this in your Time Machine options. Go to System Preferences -> Time Machine and make a backup.
How to Downgrade macOS High Sierra Beta to macOS Sierra
You should connect your Mac to power for this process since it will take some time and use a lot of system resources. If you don't have the time set aside to do this and a good place to do it, wait until you are able to connect to power and have a good internet connection as well as your backups. This guide assumes you installed the macOS High Sierra beta on your primary drive and not in a dual boot configuration.
Erase Your Mac
Restart your Mac using the Apple menu in the upper right.
When it is restarting hold Command and R until the Utilities menu appears.
Choose Disk Utility
Click Continue and then Click on Startup Disk.  Often labeled Macintosh HD
Click Erase.
Choose the Mac OS Extended file format from the list and click on Erase.
Reinstall macOS Sierra
It will take a few minutes to erase the drive. Once completed, you can start installing macOS Sierra.
On the main macOS Utilities screen, choose Reinstall macOS.
Click Continue and then Agree to any terms and conditions.
Wait for the Mac to restart and then you are back on macOS Sierra.
Restore from a Time Machine Backup
Now you can restore your backup to your Mac so that all of your files and programs are back to where they were. You can also skip this step and start over fresh if you prefer to go that route.
You'll want to restart your Mac again and hold Command and R to get back to macOS Utilities.
Choose the Restore From Time Machine Backup option. and Click Continue
Click Continue. Then choose the backup that you want to restore from. You will need to connect to WiFi if you have a wireless Time Machine drive or plug in if it is on an external drive.
Click Continue after you choose the latest backup and then wait for the restore to complete.
This will take a little time and you should just step away from the Mac while this completes. Again, make sure you plug into power while you do this part of the downgrade. When it completes, you will be back on macOS Sierra and you will have your files back ready to go.
14 New macOS High Sierra Features Worth Upgrading For
Upgrade for Messages in iCloud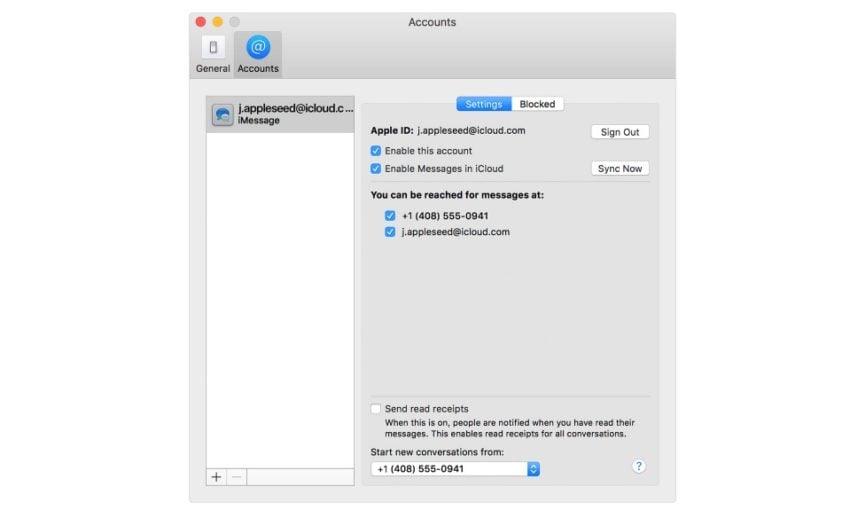 With macOS 10.13.5 your Mac can now sync messages from your iPhone and iPad even better than it could before. The new Messages in iCloud is in iOS 11.4 and macOS 10.13.5 and it can help save space on your iPhone and Mac as well as make sure your messages are always in sync.
With Messages in iCloud turned on across all of your Apple devices any changes you make in a conversation will sync to the other devices. This will remove parts of the conversation you delete, or even a whole thread when you delete it.
You This will also move all of your attachments to iCloud, which means you need less space on your Mac and iPhone. You'll need iCloud and you need two-factor authentication on your Apple ID.

As an Amazon Associate I earn from qualifying purchases.