How to Fix Bad iPhone XS Battery Life
If you start noticing rapid battery drain on your iPhone XS or iPhone XS Max there are a few things you can try before getting in contact with Apple support.
While most iPhone XS users are enjoying outstanding battery life, some are noticing weird battery drain while using the phone and when the device is in standby.
This is a common problem that impacts all iPhone models and sometimes it means there's an issue with the hardware. However, more often than not, the problem is related to a rogue application or just bad habits.
If your phone can barely hold a charge you might have a defective battery. If that's the case you'll need to get in touch with Apple.
The device is under warranty and if the company determines there's something technically wrong, it should replace the battery or phone free of charge.
If you're still able to use your phone, but your phone is simply draining its charge a little faster than it normally does, you should be able to fix the issue from your home or office in a matter of minutes.
In this guide we'll take you through some steps to take if and when your iPhone XS or iPhone XS Max's battery starts acting up. We'll also provide you with some tips that could help prevent the battery drain issue from coming back.
Restart Your Phone
If you start noticing battery life issues on your iPhone XS or iPhone XS Max the first thing to do is a simple restart. Power your phone down, leave it off for a minute, and then power it back on. This will often fix the issue.
Update Your Phone
If you've fallen behind on software updates, try updating to the latest version of iOS 12.
Use Low Power Mode
When your device gets down to 20% battery it will prompt you to turn on Low Power Mode. Low Power Mode shuts off functions like Hey Siri, automatic downloads, and mail fetch in an effort to conserve battery life.
You don't have to wait for your device to drop to 20% to use Low Power Mode. You can enable it whenever you want from your Settings or from Control Center.
If you start noticing weird drain or just want to conserve battery, here's how to enable it:
Head into Settings.
Tap Battery. Tap Low Power Mode.
Toggle it On whenever you need to save battery.
We recommend dropping a shortcut to Low Power Mode into your device's Control Center. Control Center is the menu that appears when you pull down from the top right of the display.
To add Low Power Mode to your Control Center:
Head into Settings.
Tap Control Center.
Tap Customize Controls.
Tap the green plus sign next to Low Power Mode.
Now you can go back to Control Center and toggle Low Power Mode on and off whenever you want.
Manage Your Display
The iPhone XS and iPhone XS Max both feature gorgeous OLED displays. They're two of the best displays out there right now, but they can hurt your battery life if they aren't managed properly.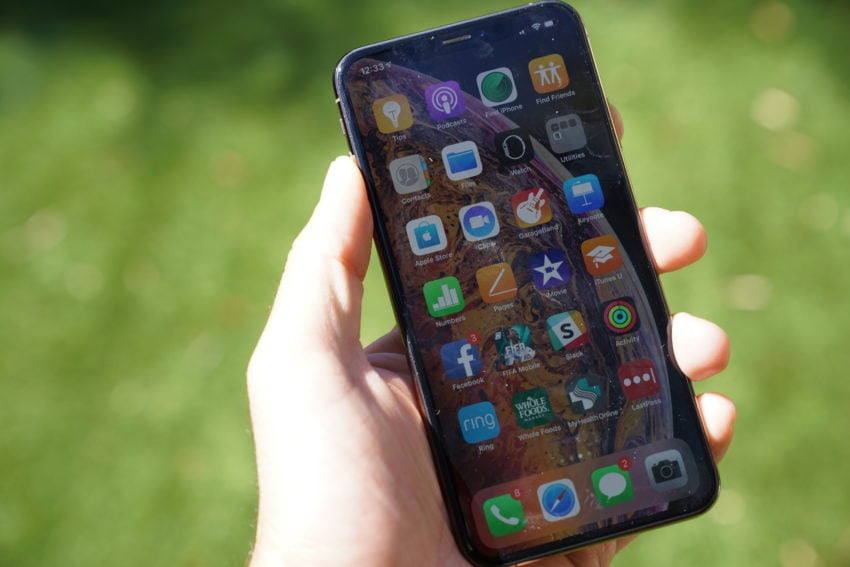 If your screen is bright for no reason, your device could be draining battery faster than it should. Auto brightness is typically accurate, but there are times where it'll misread the environment.
If your iPhone XS display is often too bright for your needs, you'll want to manually adjust the display to better suit your lighting conditions. In order to do this you'll need to turn auto brightness off.
Head into Settings.
Tap General.
Tap Accessibility.
Tap Display Accommodations.
Go to Auto-Brightness.
Toggle it Off.
Once you've shut your device's auto brightness function off, you'll need to manually adjust the screen brightness. Fortunately, this is extremely easy on an iPhone XS or iPhone XS Max.
You simply need to pull up Control Center (swipe down from the top right of the display) and adjust your screen as needed. You can also adjust the brightness from the Settings app if you head into Display & Brightness.
Use Grayscale
If you want to squeeze a ton of battery life out of your iPhone XS and you don't mind viewing everything in black and white, you can try using Grayscale. Here's what you need to do.
To enable Grayscale:
Go into your Settings app.
Tap General.
Tap Accessibility.
Tap Display Accommodations.
Tap Color Filters.
Toggle "Color Filters" on.
Tap the "Grayscale" option.
Once you've done that you'll now need to invert your display's colors. While in Display Accommodations:
Tap on Invert Colors. (This disables True Tone and Night Shift.)
Toggle "Classic Invert" on.
For the full effect, toggle Low Power Mode on.
Most of you won't want to use a black and white version of iOS 12, but it's something to keep in mind if you're in a pinch and need to conserve battery life at all costs.
Check Your Apps
More often than not it's a rogue application that causes weird battery drain. Apps like Facebook can suck up your battery life if you aren't careful. This is why it's important to investigate your apps before you get in contact with Apple's customer service.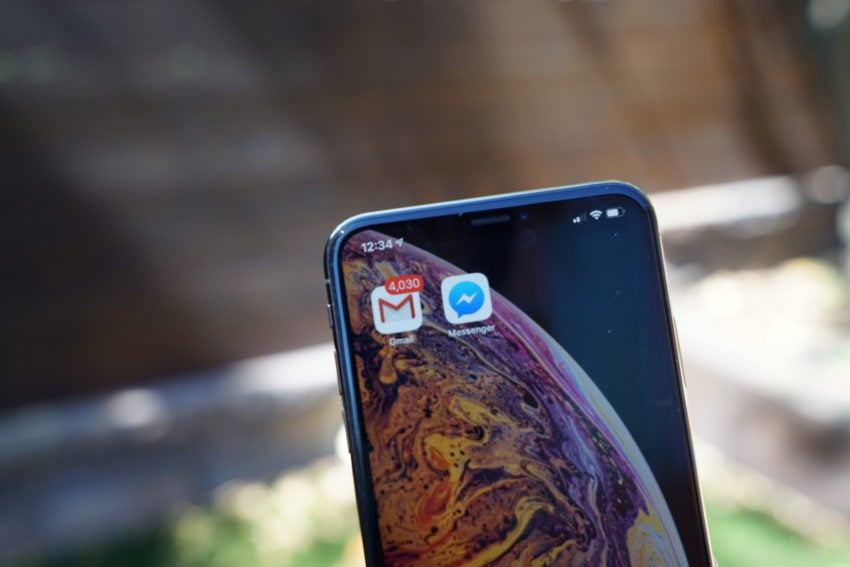 This is very easy to do on the iPhone XS as the software will give you a readout of the apps using up the most battery life on your phone.
Head into your Settings.
Tap Battery.
Check out the Battery Usage tool.
You now should see a list of the apps doing the most damage to your iPhone XS' battery life. If you use an app a lot, it'll obviously drain your battery more than an app you never use. That said, if you see an app you don't normally use sucking up tons of power, you'll want to take action.
If something seems off, try deleting the application to see if that returns your battery life to normal.
If you can't go without the app, you'll want to check the App Store for an update. Developers are rolling out support updates for the iPhone XS and iOS 12 and the latest version could help the app perform much better. Make sure you read reviews from iOS 12 users before you install.
Use Wi-Fi
Using cellular data (LTE, 4G) can eat up battery life so use Wi-Fi whenever you can.
Try Airplane Mode
If you start noticing extreme battery drain you'll want to turn Airplane Mode on.
Airplane Mode, which can be accessed via your Settings app or via your device's Control Center, kills Bluetooth, cellular data, and Wi-Fi.
If you're currently in an area with bad cellular service, your iPhone is going to work hard to pull down a signal. If your phone is working hard, it's draining power.
Turn Off Raise to Wake
Your iPhone XS comes with a handy Raise to Wake feature that automatically turns your screen on whenever you pick up the phone. It's a nifty feature, but it can drain needless battery.
If you don't need your screen to automatically turn on every single time you pick up your phone, turn off Raise to Wake. It could help you conserve battery. Here's how to do this:
Go to Settings app
Tap Display & Brightness
Toggle the Raise to Wake function off.
You can always turn Raise to Wake back on if you don't notice any improvements.
Stop Using Dynamic Backgrounds
Animated wallpapers look great on your OLED display, but they can suck up battery life.
If you want to save a little bit of power, stick to static wallpapers. Your iPhone XS comes with a ton of stock wallpapers and there are thousands available across the internet.
Using a black background with your OLED display could help you save additional battery.
Turn Off Fitness Tracking
The iPhone XS and iPhone XS Max come with an M12 motion coprocessor that can track your steps and other activities. If you don't need your phone to track all of your movements, try turning this feature off to conserve battery life.
Head into your Settings app.
Tap Privacy.
From there, select Motion & Fitness.
Toggle the Fitness Tracking function off.
You also might want to toggle off applications (Health, Waze, etc) listed below Fitness Tracking in that menu.
Reset Network Settings
You can also try resetting your network settings to see if that helps. Resetting these settings only takes a few moments, but it could have a significant impact on your phone's battery life. Here's how to do this:
Head to Settings.
Tap General.
Tap Reset.
Tap Reset Network Settings.
Reset All Settings
You can also try resetting your settings back to their factory defaults. This will cause your device to forget all known Wi-Fi networks and Bluetooth devices so make sure you have passwords and names handy.
Head to Settings.
Tap General.
Tap Reset.
Tap Reset All Settings.
Input your passcode if you have one.
Restore/Factory Reset
If you can't find anything that works and you don't want to take your phone into Apple, you can restore from a backup or wipe your phone and start over.
Assuming you've backed up the data on your device, you can try restoring from an iTunes or iCloud backup. You can also try starting from scratch.
Restoring your iPhone XS to its factory defaults could take awhile, but it's an option. If you want to start fresh:
Head into Settings.
Tap General.
Tap Reset.
Select Erase All Content and Settings.
Make sure you backup all of your irreplaceable photos and videos before you go this route.
4 Reasons Not to Install iOS 14.1 & 11 Reasons You Should
Install iOS 14.1 for Better Security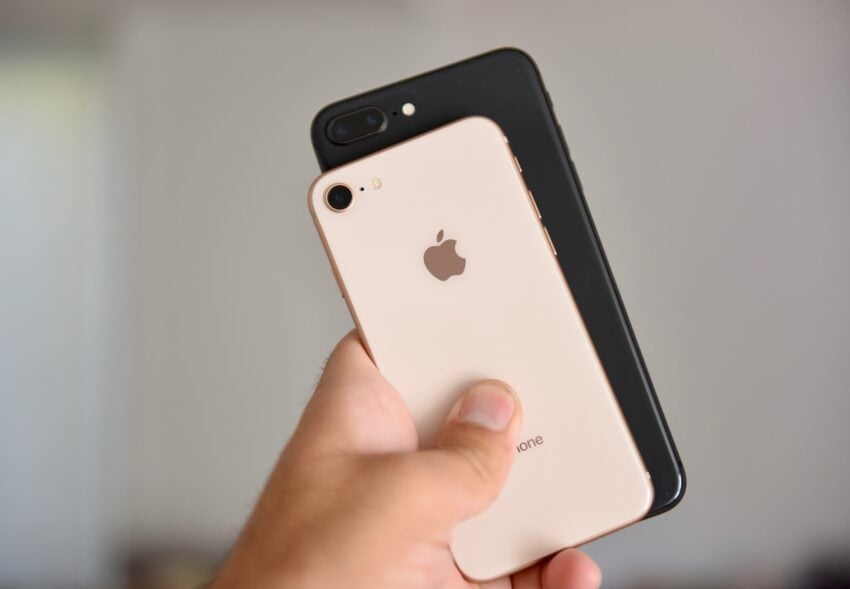 If security is important to you, think about installing the iOS 14/iOS 14.1 update right away.
iOS 14.1 doesn't bring any known security patches to the iPhone, but if you skipped iOS 14.0, you'll get its security updates with your upgrade.
iOS 14.0 brought 11 new security patches to your iPhone. If you're interested in the exact nature of these improvements, you can read about them over on Apple's website.
If you skipped iOS 13.7 or any older versions of iOS 13, you'll get the security patches from those updates with your iOS 14.1 update.
In addition to those patches, iOS 14 comes with some security and privacy upgrades including improvements to Home/HomeKit and Safari.
For instance in Safari, you can now tap the Privacy Report button to better understand how websites handle your privacy.
With iOS 14 on board you can now get information on the App Store that will help you understand the privacy practices of apps before you download them.
There is also a new recording indicator that will appear at the top of your screen whenever an app is using your microphone or camera. You can see if an app has used them recently in Control Center.

This article may contain affiliate links. Click here for more details.