How to Fix Poor Samsung Galaxy Note 5 Nougat Performance
The Samsung Galaxy Note 5 Nougat update comes with some fantastic changes but its also causing problems for some users.
As the Galaxy Note 5 Nougat update's release picks up steam, so do the complaints about bugs and bad performance.
The Samsung Galaxy Note 5 Nougat release is still limited but those that've already received the software are complaining about lag, reboots, bad battery, slow downloads, and other performance issues. These are common after new Android releases.
You might not see any issues right after you install Android Nougat on your Galaxy Note 5 but performance problems can surface at any time. That's why you'll want to be prepared.
Today we want to outline some tips to get better Galaxy Note 5 Nougat performance. These tips will help those of you struggling on Android Nougat and they'll also help those of you still waiting for Nougat prepare for your update.
Restart Your Galaxy Note 5
Let's start with a fix that will take you just seconds to perform.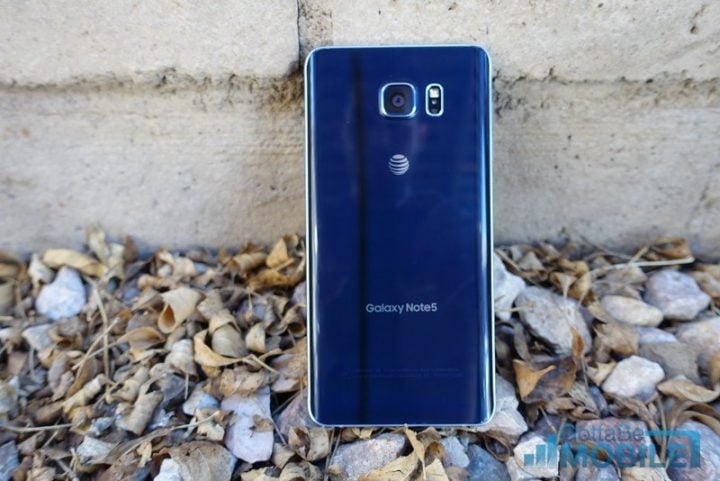 If you start noticing lag, weird issues with battery, a decline in app performance, or some other performance issue, restart your device.
Power it down, leave it off for a minute, power it back on. This could help you dislodge the performance issue you're seeing.
Cleanup Your Device
If you've owned your Galaxy Note 5 for awhile there's a very good chance you've got a lot of clutter lurking on your device's internal hard drive. If you're experiencing performance issues after Nougat, it might be a good idea to clean some of that clutter up.
Use this time to do some spring cleaning. Search for files (videos, photos, apps, etc) you no longer need and get rid of them. This could help speed up your device.
Use Download Booster
If you're experiencing slow downloads after installing Nougat on your Galaxy Note 5, try using the Download Booster feature.
When you enable Download Booster, your device will download files larger than 30MB using Wi-Fi and cellular connectivity at the same time. If your device is connected to a speedy Wi-Fi network, you should see extremely fast download times.
If you've got a data cap, be sure to monitor your usage closely. You don't want to get throttled or pay extra for more data.
To enable Download Booster on your Galaxy Note 5, go to Connections > More connection settings > Download booster and enable it.
Sleep Apps
Your Galaxy Note 5 Nougat update comes with a useful feature that could help you improve battery life and overall performance.
Samsung's Android Nougat update features the ability to sleep individual applications. Sleeping an application silences notifications but it also ensures that it doesn't suck up battery life in the background.
If you think an app might be causing your device's poor performance (ex: Facebook is a notorious resource hog), you might want to try sleeping it.
To do that, press and hold on an app icon. You should see a few options popup. Choose to sleep the selected application from the list.
Use Device Maintenance
The Galaxy Note 5 Nougat also comes with another handy feature that could help you get a handle on your device's poor performance.
Head into your phone's settings and find Device Maintenance. Once you open it up you'll come across a screen that features several different options including Battery, Storage, and RAM.
Tap on one of these and you'll notice a subset of choices from power saving modes to performance enhancements.
Dig into all of these settings to figure out a combination that works well for you and your device. Mileage will, of course, vary.
Turn Off S Voice
If you don't use S Voice on your Galaxy Note 5, we recommend turning it off to see if that helps improve your device's performance.
To completely disable S Voice on your Galaxy Note 5 head into Applications Manager, find S Voice, tap on it, and tap on Disable.
If you don't notice any improvements, you can always enable it again.
Use the Hidden Developer Mode
Here's another tip that could help you improve performance in a matter of seconds.
Your Galaxy Note 5 should feature a hidden developer mode that allows you to tweak your device in a variety of ways.
We've put together a walkthrough that will take you step-by-step through the hidden developer mode and it's worth a look if you don't have a ton of time to put toward fixing your problems.
Download App Updates
If you're currently dealing with poor app performance you'll want to check to make sure your apps are up-to-date.
In the months since Nougat's release developers have been pushing out key bug fix updates for their applications. If you don't have automatic updates turned on, there's a good chance you've missed one or more of these releases.
If you're behind on your updates, head into your apps and the Google Play Store to see what you can find. Be sure you read reviews from Nougat users before you install a new version of your favorite app.
Start from Scratch
If none of the fixes listed here (or elsewhere) work for you, you have a nuclear option at your disposal.
Wiping your phone completely and starting from scratch is time consuming but it's a proven fix for performance issues.
To get this done on Android Nougat, go to your Galaxy Note 5's Settings > General management > Reset > Factory data reset > Reset Device > Delete All. Remember to backup all of your files before you do this.
This should only be used as a last resort after you've exhausted fixes online and only after you've been in touch with Samsung and/or your carrier.
3 Reasons Not to Install Galaxy S6 Nougat & 8 Reasons You Should
Install Nougat If You Value Your Security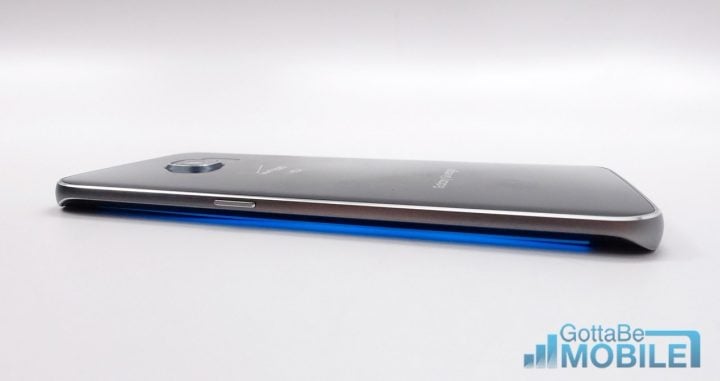 If you store sensitive information on your Galaxy S6 or Galaxy S6 Edge you'll want to consider installing Nougat as soon after it arrives for your device.
Google and Samsung release monthly security patches that deliver named, and unnamed, patches for potential exploits.
The Galaxy S6 Nougat update that's rolling out right now delivers Samsung's most recent security update.It includes patches from Google and Samsung itself. You can read more about the contents over on Samsung's website.
If you missed an older Samsung security update, like one from May or June, you'll get those patches as well.
These important security patches are just a part of the Android Nougat update for the Samsung Galaxy S6, Galaxy S6, Galaxy S6 Edge+, and Galaxy S6 Active.
If you're installing Android Nougat for the first time your Galaxy S6's update should also bring Samsung Pass, a service that serves as a master key to all of your various logins.
Instead of relying on a password and ID to protect your identity, Samsung Pass uses the Galaxy S6's fingerprint scanner to keep your information safe.
It's extremely easy to setup and it should be useful to anyone that values security.

As an Amazon Associate I earn from qualifying purchases.