How to Install the Galaxy S8 Oreo Update Right Now
If you don't want to wait for the Samsung Galaxy S8 Oreo update you don't have to. You can install it right now if you've got the right device and some free time.
The Samsung Galaxy S8 Android Oreo update is finally rolling out to Galaxy S8 and Galaxy S8+ users, but it's currently limited to those who tested in the beta and users in select regions including France, Germany, and Poland.
Samsung's Galaxy S8 Android Oreo roll out is starting to make progress, but it could still be weeks before it hits your device.
If you'd prefer to skip the wait for Android 8.0 Oreo's features, patches, and enhancements (and problems), you can take matters into your own hands and upgrade today.
The Galaxy S8 Android Oreo firmware has emerged and it lets some Galaxy S8 users install the latest version of Samsung's Oreo software early.
Remember, Samsung was forced to halt its Galaxy S8 Oreo roll out in order to address a random restart issue. The company issued a fix and the problems appear to have subsided.
How to Get the Galaxy S8 Oreo Update Right Now
You can still download the first version of Android Oreo known as XXU1CRAP, but most Galaxy S8 users looking to manually install the software are better off installing the latest Oreo builds known as G950FXXU1CRB7 and G955FXXU1CRB7. You can find those files at SamMobile.
Before you proceed note that you'll need the latest version of Samsung's Odin tool. If you don't have the latest version of Odin you won't be able to install the Android Oreo update early.
Once you get the correct files and latest version of Odin downloaded, head over to this guide at XDA-Developers. The guide takes Galaxy S8 users step-by-step through the process of getting the Android Oreo update right now.
If you aren't sure which version of the Galaxy S8 you own, you can use an app like CPU-Z to quickly figure out what model and processor you've got.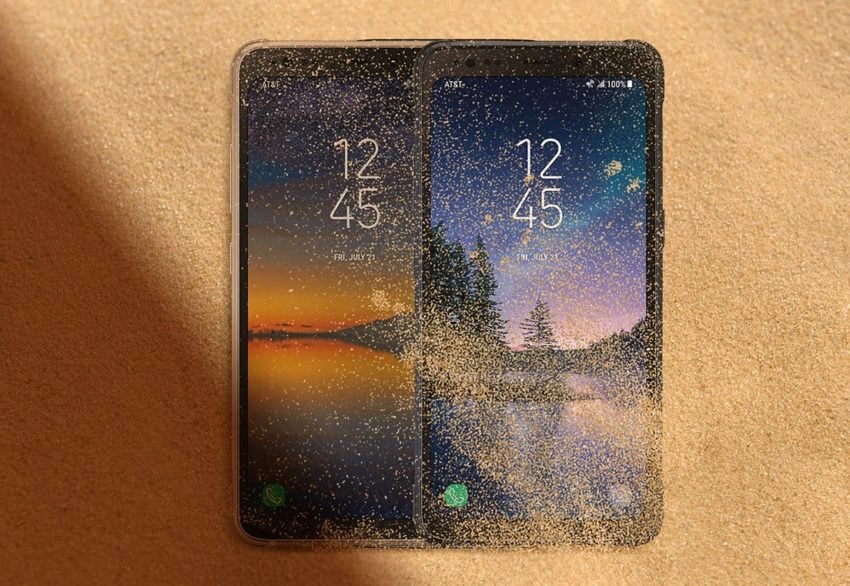 If you're currently running Android Nougat on your Galaxy S8 or Galaxy S8+, the installation process should be fairly straightforward. If you're currently running the Android Oreo beta on your Galaxy S8, you'll need to perform some extra steps.
If you're running Android Oreo beta on your Galaxy S8, you will need to factory reset your phone in order to use this Oreo firmware. Because of this, we recommend most Android Oreo beta users wait for the OTA to roll out. Samsung's roll out is making a ton of progress and it should hit your device in the near future.
If you do decide to manually install the Galaxy S8 Oreo update, make sure you backup the files on your device to prevent data loss.
Who Should Install Android Oreo Right Now
Anyone with the correct Galaxy S8 model (G-950 or G-955)  that doesn't want to wait for Oreo. Again, Samsung's roll outs often take several weeks.
Those who feel comfortable sideloading software.
Those running the latest version of Samsung Odin.
Those feeling impatient.
If Oreo is currently rolling out to your device and your region.
Who Shouldn't Install Android Oreo Right Now
Anyone who feels uncomfortable with part, or all, of XDA's manual installation instructions. This process can cause problems. Major ones.
Most Android Oreo beta users.
Samsung's Android Oreo update is an extremely tempting download thanks to the features, fixes, enhancements, and tweaks on board.
The company's version of Android 8.0 Oreo comes with many of the changes found on Google's Nexus and Pixel devices, but it also includes the company's Samsung Experience 9.0 user interface.
Samsung Experience 9.0 user interface includes a new and improved Samsung Keyboard, a new Color Lens feature to help Galaxy S8 users read content, new customization options including colored folders, Dual Messenger support, and upgrades to the Home and Quick Panel.
For more on the merits of Samsung's Galaxy S8 Oreo update, take a look at our walkthrough below. It'll bring you through the best reasons to update and some reasons why you might want to temporarily stick around on Android Nougat.
4 Reasons Not to Install Galaxy S8 Oreo & 11 Reasons You Should
Install Oreo If You Want to Improve Your Security
If you value your security, and we assume all of you do, you should think about installing the Galaxy S8 Oreo update soon after it arrives for your phone.
Samsung continues to release important security patches for Galaxy-branded devices and your Galaxy S8's Android 8.0 Oreo update should bring the latest patches from Samsung, and Google, to your phone.
The Galaxy S8 Android Oreo update delivers the company's latest security updates and we expect upcoming releases to come with newer security patches.
If you're curious about Samsung's security updates, you can read more about the changes on Samsung's website.
If you failed to download an older security update from another month, you'll get those patches when you go to install Android Oreo on your Galaxy S8 for the first time.
The Galaxy S8 Oreo update also comes with security improvements to Samsung Pay, Samsung's popular mobile payment solution. If you use Samsung Pay, you should probably download the Android Oreo update soon after it arrives for your phone.
It also comes with some enhancements to Find My Mobile including the ability to remotely back up Secure Folder to Samsung Cloud when you lose your phone and a way to lock up Samsung Pass using Find My Mobile.
On top of those features, Oreo comes with enhancements to the device's Biometrics. Features that use biometrics like your face, fingerprints, and irises are only available when you use a secure screen lock type (pattern, PIN, or password).
If you decide to switch to a non-secure screen lock type (Swipe or None), the device will automatically suspend biometric authentication for unlocking and for verification in apps like Samsung Pay and Samsung Pass.

As an Amazon Associate I earn from qualifying purchases.